MSU, Henry Ford Health, U-M, Wayne State, and MDHHS collaborate on initiative
Backed by a $26 million federal grant, researchers at three Michigan universities, a leading health care system, and a state agency will continue a long-term study of how exposure to environmental factors during pregnancy and early childhood can impact health for a lifetime.
The funding from the National Institutes of Health, or NIH, is for the second phase of a national research program called ECHO, which stands for the Environmental Influences on Child Health Outcomes, and includes a sample of mothers, infants and children from across the United States. The first phase began in 2016.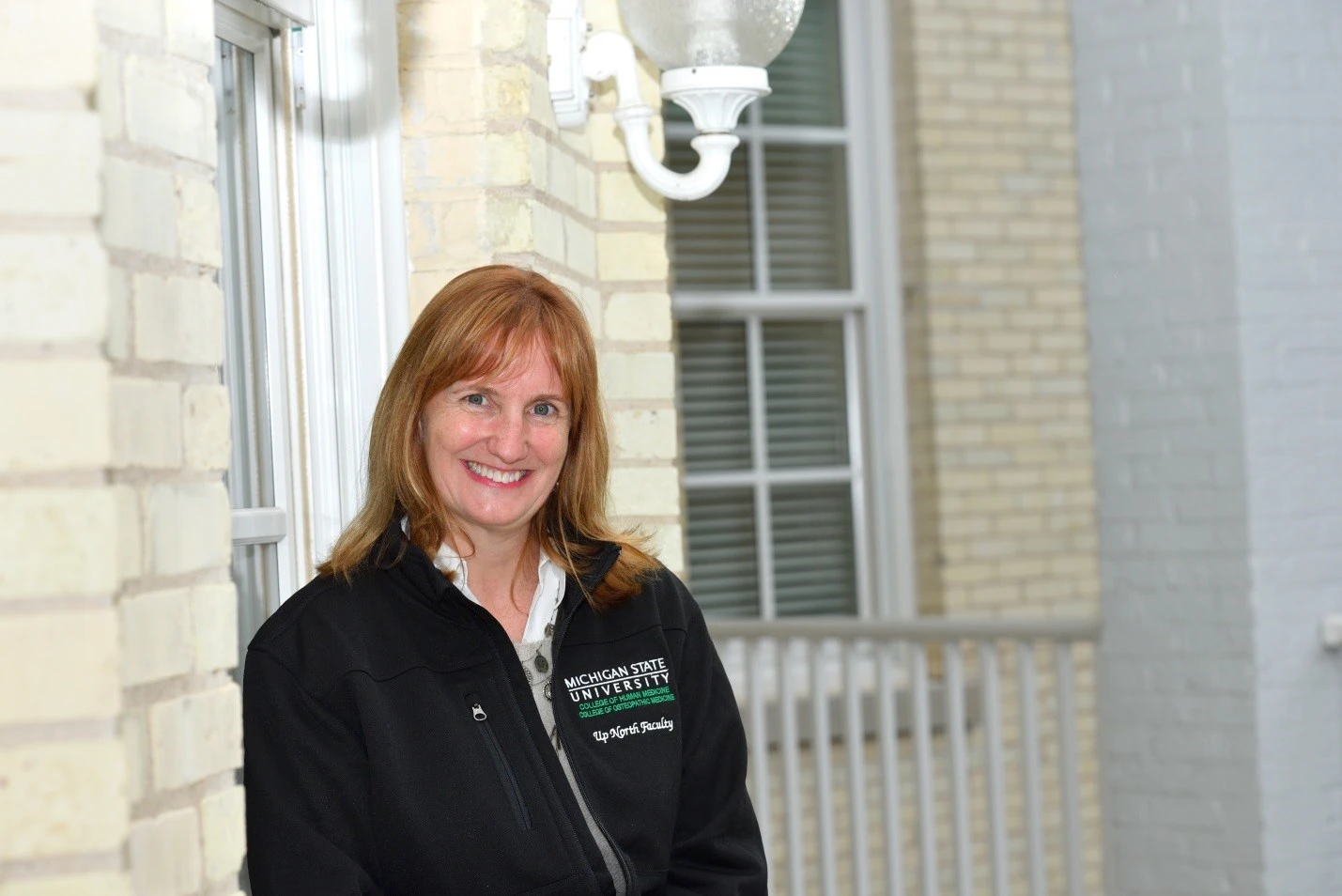 "This award shows the research potential we have across the state," said Jean Kerver, an associate professor of epidemiology and biostatistics at the Michigan State University College of Human Medicine and the lead principal investigator for the Michigan-based part of ECHO. "The partnership brings together some of the greatest research minds of our state. It's definitely greater than the sum of its parts."
In addition to MSU, the partners include the University of Michigan, Wayne State University, Henry Ford Health and the Michigan Department of Health and Human Services.
ECHO is not a single study but encompasses many research projects all over the country with the goal of improving the health of children as they grow into adults and for generations to come. The collaborative alliance of scientists in Michigan is called Child Health Advances from Research with Mothers, or CHARM. The goal of CHARM is to improve the health of mothers and children in Michigan.
The investigators study the health effects of a broad range of environmental exposures that occur during pregnancy and early childhood. That includes air pollution, chemical exposures and inadequate nutrition, as well as societal factors, such as stress and poverty.
Some of the child health outcomes studied include preterm birth, brain development and neurodevelopmental disorders, asthma and obesity.
Nationally, ECHO has collected data from 105,000 participants, including more than 64,000 children. In Michigan, the cohorts include more than 1,500 pairs of mothers and their children enrolled through 11 hospitals and 21 prenatal clinics around the state. In this second phase, researchers plan to enroll 500 more pairs of mothers and children from the Detroit, Flint and Traverse City areas, Kerver said.
Kerver credited her predecessor as the lead principal investigator, Nigel Paneth, with forming the statewide partnerships. Although retired from a full-time faculty position, Paneth, an emeritus University Distinguished Professor of epidemiology and biostatistics and pediatrics and human development at the MSU College of Human Medicine, remains active in the ECHO program and other research.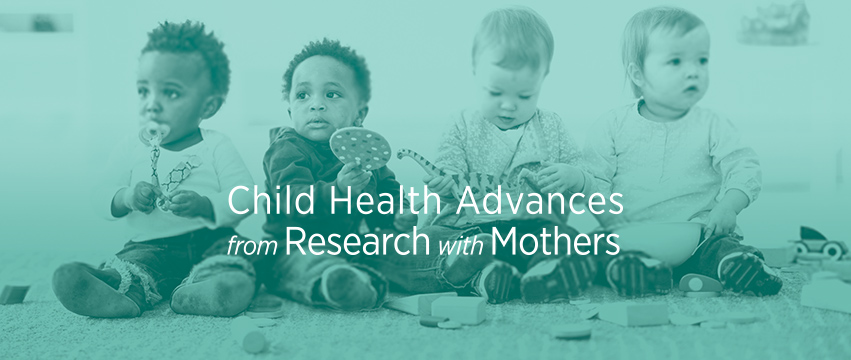 Charles Barone, a pediatrician at Henry Ford Health, has been key in maintaining clinical and stakeholder relationships.
"It's both important and gratifying to receive such a strong commitment from the NIH in support of our affiliated Michigan institutions continuing to build upon the success of the ECHO program for an additional seven years," said Barone. "This research helps us to better understand how environmental factors affect child health from birth through adolescence, and what can be done to mitigate and improve their health outcomes for generations to come."
Michael Elliott, professor of biostatistics at U-M, developed the hospital and prenatal clinic sampling plan that ensures results are representative of all births in the Lower Peninsula of Michigan.
"This new grant will allow us to continue following our representative sample of Michigan births through infancy and childhood to assess how prenatal factors affect child health, pointing to ways to improve child health from birth on," Elliott said. "We will also leverage the relationships we developed at sampled hospitals in Detroit, Flint and Traverse City to continue recruiting mothers and babies in minority, low-income and rural communities, all areas at greater risk of poor child health. My work and the work of other researchers at the University of Michigan will be integral to these efforts."
Douglas Ruden, a professor and director of epigenomics at Wayne State University's Institute of Environmental Health Sciences, is joined by experts in immunology and toxicologists who study environmental exposures to both the mother and father.
"The second Michigan ECHO grant is a tremendous opportunity to understand how a mother's exposure to environmental chemicals and stressors affects the health of her children," said Ruden. "This important alliance will impact the health of many around the U.S., now and into the future."
Kerver said she was excited when she learned that the NIH approved funding for the Michigan partners in the ECHO program. Some of the findings, she said, could immediately lead to better health for Michigan residents.
"It absolutely should," she said. "What we hope to do is solve health problems people in Michigan and across the U.S. have right now. That is the main thing. That's what we're all working for."
This article is originally from MSU Today
Is your organization interested in sponsoring further health care research at MSU? Click Here