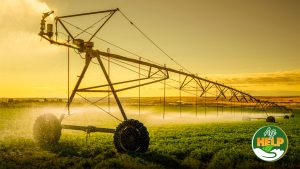 AgHelp, an innovative new website that pairs agricultural workers with growers, is helping the agriculture industry by providing a platform for those seeking agriculture employees or employers.
In the United States, Michigan is the number one grower of 18 crops, including tart cherries, three types of beans, potatoes and asparagus. In order to successfully produce these crops each season, employers depend on the thousands of migrant, seasonal, and year-round workers who harvest, pack and process these commodities.
"We work similar to MonsterJobs or ZipRecruiter, but focus on helping migrant, seasonal or local people looking for these types of jobs," said the founder of AgHelp and MSU alumnus, Feliciano Paredes.  "Employers post their jobs, view applicant qualifications, and even make job offers through the platform."
AgHelp also assists agricultural workers through a holistic approach by connecting workers with other services such as workforce training, health and education services.
"A majority of this workforce is at or below the federal poverty level, so they rely on local resources, not just a job," Paredes said. "This approach helps us tap into worker networks that have been established for many years."
The MSU Innovation Center started working with AgHelp nearly a year ago. Kevin McCurren, Commercialization Program Director at Gateway Grand Rapids, has been instrumental in finding funding for the company. Gateway Grand Rapids  is a business assist program for high growth, early stage companies and is funded by the City of Grand Rapids and the MEDC. It is administered under a contract by the MSU Innovation Center.
"I was involved when AgHelp  participated in a program at Grand Valley State University," McCurren said. "Most recently, we helped them get funding through a program called Business Accelerator Fund grant."
McCurren assisted AgHelp with writing a grant for $10,000 that was submitted to the administrator at the Business Accelerator Fund Grant through the Michigan Economic Development Corporation (MEDC). The money went toward funding a marketing program for the company.
The marketing program will give AgHelp a wider reach, so they can help connect more agricultural workers with jobs.
"Farmworkers trust us," Paredes added. "They know we've been in their shoes, worked the fields from sunup to sundown, and experienced hardships along the way that let them know we're not outsiders trying to fix a problem that we haven't experienced ourselves."
Funds for this initiative were provided by the 21st Century Jobs Fund, an MSF program designed to accelerate the growth and diversification of Michigan's economy. The MEDC, a public body corporate between the state and local economic development organizations, provides administrative support for the 21st Century Jobs Fund. MEDC markets Michigan and provides the tools and environment to drive job creation and investment.
To learn more about AgHelp, visit their website. For more information on the 21st Century Jobs Fund Initiative, visit the MEDC website.