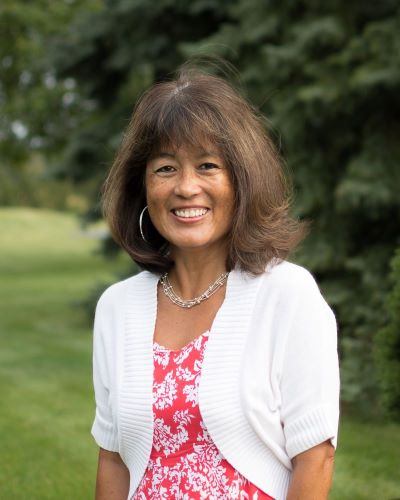 Cheng's forward-thinking research draws honor
A Michigan State University Engineering professor and her team have received an international honor for their work in the field of computer science and software engineering.
What they wrote back in 2012 about systems that keep people safe and healthy, maintain quality, and secure sensitive information continues to drive an international conversation among researchers.
"This is about real life," Betty H.C. Cheng, professor of computer science and engineering, said of her work. "It feels almost too real sometimes."
Cheng was the co-author of a paper called "A Taxonomy of Uncertainty for Dynamically Adaptive Systems."
She recently accepted a 10-year Most Influential Paper honor for the research at the International Software Engineering for Adaptive and Self-Managing Systems Conference in Melbourne, Australia.
Cheng co-authored the paper with Andres J. Ramirez and Adam C. Jensen, MSU engineering graduate students at the time of its writing.
They took a deep dive into the inner workings of Dynamically Adaptive Systems (DASs) and how they can be affected by uncertain conditions and scenarios like faulty sensors, extreme weather, and cyberattacks.
Some examples of DASs: computer servers that store medical data, smart grids, lane management systems for vehicles, and emergency response services activated during natural and human-driven disasters.
The MSU research emphasized that it is extremely challenging to make any system safe and secure enough to be robust and resilient to uncertainty.
The work leveraged a multidisciplinary approach to develop a classification system of uncertainty, including the source, potential negative impacts, and mitigation strategies.
The work has been used by the research community to develop numerous automated techniques to manage and mitigate negative consequences of uncertainty on DASs.
"Unfortunately, it is often infeasible for a human to exhaustively explore, anticipate, or resolve all possible system and environmental conditions that a DAS will encounter as it executes," according to the paper's abstract.
The effectiveness, efficiency and reliability of DASs remains a relevant topic because this constantly evolving world relies on technology more than ever, Cheng noted.
AI creates concerns 
There's more pressure to make safe and trusted systems, especially at a time when society becomes more accepting of advances in tools like Artificial Intelligence (AI).
AI programs like ChatGPT may seem reliable and trustworthy, but experts warn they can be delegitimized by misinformation, biases, copyright violations, and technical issues that can open the doors to human interference, Cheng said.
"This is what's raising the stakes for all of us," she said of AI.
Cheng's research of DASs and their response to uncertainty will continue. She is encouraged by the advances made to improve some systems.
But she stresses the mission to continuously improve technology, like vehicle safety features, will likely never cease.
In May, Cheng gave a keynote address in Melbourne, Australia, entitled "SE4LESAS: Software Engineering for Learning-Enabled Self-Adaptive Systems (LESAS)."
In it, she emphasized the world's current wave of Learning-Enabled Self-Adaptive Systems – ones that can adapt in real-time to dynamic environmental changes – still need to be "rigorously developed, verified and maintained."
With more than 30 years of MSU research experience, Cheng stays driven to find answers and is excited to see what the next generation of Spartan Engineers have to offer.
"I'm always trying to see what I can do to get my students that advantage," she said.
A recap of Cheng's keynote can be found here: Keynotes – SEAMS 2023 (researchr.org).
This article originally came from MSU College of Engineering
About the MSU Innovation Center: 
The MSU Innovation Center is dedicated to fostering innovation, research commercialization, and entrepreneurial activities from the research and discovery happening across our campus every day. We act as the primary interface for researchers aiming to see their research applied to solving real-world problems and making the world a better place to live. We aim to empower faculty, researchers, and students within our community of scholars by providing them with the knowledge, skills, and opportunities to bring their discoveries to the forefront. Through strategic collaborations with the private sector, we aim to amplify the impact of faculty research and drive economic growth while positively impacting society. We foster mutually beneficial, long-term relationships with the private sector through corporate-sponsored research collaborations, technology licensing discussions, and support for faculty entrepreneurs to support the establishment of startup companies.   
Is your buisness looking to support the work of more MSU staff like Betty Cheng? Click Here.