Current MSU students Matthew Rogien and Logan Nash are developing a technologically- advanced, wearable pepper spray called My Triple 4s (444).
Working with the Burgess Institute for Entrepreneurship and Innovation's MSU Hatch, Matt and Logan conducted more than 150 surveys, asking for opinions on self-defense technology.
"People are currently carrying around the classic bulky, ugly pepper sprays on their key chains or in their bags. By the time the attacker gets to them, they are unable to use it because the device is in their bag/purse; because it is too large to bring around conveniently," Matt explains.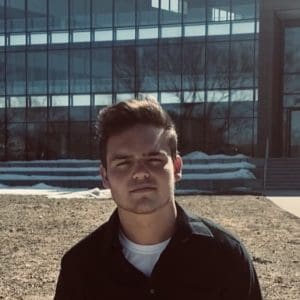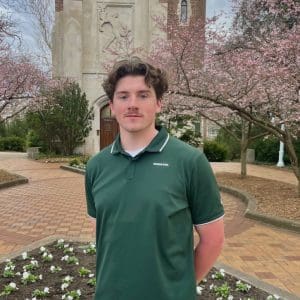 Together, Matt and Logan aim to tackle the problems of current self-defense models. "We are creating a drastically smaller device that is fashionable and easily accessible. The device will also have Bluetooth capabilities. With this connectivity, when you click a button, a signal will be sent from your mobile device, sharing the victim's location to chosen friends or family," says Matt.
Using feedback from their consumer survey results, Matt and Logan are "combating the problem of convenience. We are adding a 360 rotational clip on the device. This can be connected to athletic wear, belts, watches, and, if you wanted to disguise it, it could be slid into your sock," says Matt. "We are trying to give the consumer as much freedom as possible," added Logan.
Logan says, "We see people going to the bars, walking streets, and when it comes down to it, they may not have protection on them due to lack of convenience. We aim to give them a quick reaction that they need those other devices are lacking."