Human papillomaviruses (HPV) cause more than five percent of all human cancers worldwide, yet for many, current treatments are ineffective.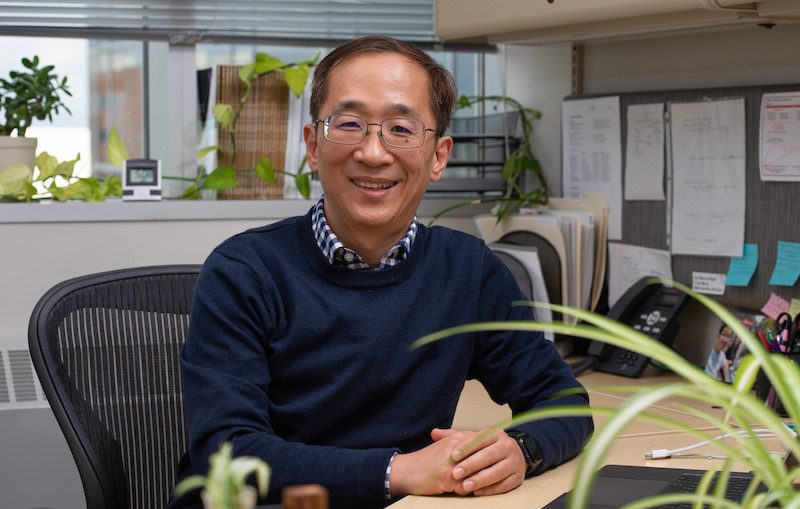 Dohun Pyeon, a Michigan State University professor in the Department of Microbiology and Molecular Genetics (MMG) in the College of Natural Science, is the recipient of a 2023 Strategic Partnership Grant (SPG) from the MSU Research Foundation to support his work on the development of a new immunotherapy for HPV-associated cancers.
SPG funding supports early-stage research projects with a strong potential for high impact in the future. Because projects are often high risk and high reward, the expectation is that many funded projects will not succeed, but that a few major achievements will emerge.
After a competitive application process, as one of just three SPG recipients in 2023, Pyeon will receive $480,000 over three years to help his lab reach its long-term goal of developing an inexpensive immunotherapy.
"I add my congratulations to Dr. Pyeon and his team on being awarded a Strategic Partnership Grant," said Victor DiRita, a Rudolph Hugh Endowed Chair in Microbial Pathogenesis and MMG chair. "The proposed work will translate findings coming from Dr. Pyeon's NIH-funded research program into a novel anti-tumor discovery program. Support provided in this SPG grant—from the MSU Research Foundation, the colleges, and the departments—is essential for bridging the basic-to-applied research gap."
The Pyeon lab focuses on HPV-associated cancers and conducts cross-disciplinary research, collaborating closely with scientists in immunology, oncology, bioinformatics, head and neck surgery, pathology, and other fields. By studying virus-host interactions, they aim to develop effective preventive and therapeutic solutions for cancer patients.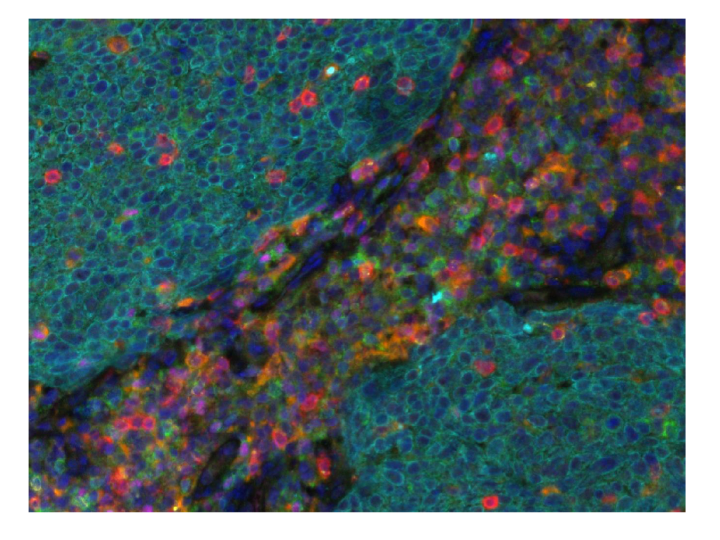 "Cancer is one of our biggest health problems," Pyeon said. "The major challenge is that cancers all vary, and we need many different approaches for patient treatments. Immunotherapy has been a breakthrough in cancer treatment, especially for late-stage patients. My lab is trying to understand why many people don't respond to current immunotherapies."
Each year, more than 500,000 deaths are linked to HPV-associated cancers including elusive head and neck cancers. While cervical cancer is decreasing and often caught early in routine checkups, it is difficult to screen for head and neck cancers, and its incidences, particularly in HPV-infected males, are increasing at epidemic rates.
The Pyeon lab is trying to restore tumor antigen presentation on cancer cells to make them visible to immune cells again. The team found that the novel membrane protein MARCHF8 can be a drug target to make cancer cells detectable by T cells. In initial studies, this strategy has significantly suppressed tumor growth in mice, significantly prolonging their survival. If this works in humans, it could open many new avenues for effective cancer treatment.
With this new funding, Pyeon and his team will get the chance to continue their work and achieve proof-of-concept for further development of a novel cancer immunotherapy.
"Most cancer cells evade immune cells so that the body does not fight back against them," Pyeon said. "This grant will allow us to learn more about how immune receptors important for cancer recognition can be targeted and degraded in cancer cells."
This article was originally published by the College of Natural Science.
About the MSU Innovation Center: 
The MSU Innovation Center is dedicated to fostering innovation, research commercialization, and entrepreneurial activities from the research and discovery happening across our campus every day. We act as the primary interface for researchers aiming to see their research applied to solving real-world problems and making the world a better place to live. We aim to empower faculty, researchers, and students within our community of scholars by providing them with the knowledge, skills, and opportunities to bring their discoveries to the forefront. Through strategic collaborations with the private sector, we aim to amplify the impact of faculty research and drive economic growth while positively impacting society. We foster mutually beneficial, long-term relationships with the private sector through corporate-sponsored research collaborations, technology licensing discussions, and support for faculty entrepreneurs to support the establishment of startup companies.   
Is your organization interested in sponsoring further cancer research at MSU? Click Here.