One of the pillars of Michigan State University's Innovation Center is MSU Technologies, also known as the technology transfer arm of Michigan State University. Receiving 150-175 unique invention disclosures from MSU inventors every year, MSUT aims to foster the progression of these unique innovations from the lab to the marketplace.  
The MSU Innovation Center is responsible for bringing these discoveries to life by creating partnerships with companies that develop products and economic value from the research and creative research happening across our campus every day.  
MSUT is responsible for screening technologies to ensure they get the full potential of their research and creative work and ensuring the discoveries from these researchers are going to benefit society. Important steps MSUT must take are tracking documents and examining records to prove ownership and defend against infringement claims.    
According to MSU Technologies Assistant Director, Dr. Tom Herlache, there are requirements for getting a patent and the most important part of the patent is what's being claimed.   
"I like to use the word fence, which outlines the scope of the property," said Dr. Herlache. "Everything inside of the fence is the inventor's intellectual property. This leads to understanding the claim, writing the claim, and structuring a good search for prior art."  
Prior art search is one of the most important parts of the screening project. It helps staff understand whether they can get a patent and how broadly they will be able to claim that specific invention.  
Our team of student interns has helped guide various discoveries into patented products and start-up businesses by evaluating the patent landscape, marketability, and need for innovative products based on MSU's inventions. Internships at MSU Technologies provide science and engineering interns with various opportunities to think more deeply about the business cases of a variety of technologies.   
Lucy Sullivan, a recent graduate from Michigan State University with a degree in Biochemistry and Genetics, worked as an Intellectual Property Commercialization Intern at MSU Technologies.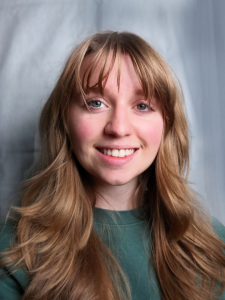 Working alongside the tech managers at MSU Technologies, Sullivan explains that there are many essential steps in looking at the potential for research innovations to become a product. The first step is always checking to see if anyone has developed an invention like the one that is being researched. Additionally, the commercialization intern reviews the development history and use cases for the invention, identifies markets, and considers additional developments to improve the marketability of the invention. Assessing a product, service, or innovation to determine its suitability for the market is defined as screening for commercial potential.  
"A big part of protecting the work and making money off the research people do at the University is patenting, which is protecting researcher's processes, ideas, and inventions," Sullivan stated.   
One of our goals is to facilitate the commercial development and public use of technologies and copyrightable materials developed by MSU faculty and staff. To carry out this goal, MSU Technologies manages the university's extensive intellectual property portfolio and evaluates the commercial potential of inventions made by our faculty.   
"The second part of my job was evaluating commercial potential. I would go to different marketing databases and news articles and try to figure out what economic trends were happening in the space where the innovation was," Sullivan said. "Questions such as, who would be interested in it? How difficult would it be to take it from the stage it was presented to a product or service that was being distributed on the market."   
With a passion for law and debate, Sullivan knew this internship position was perfect for her when she came across it through a listing on Handshake. Sullivan's position at MSUT helped her gain legal knowledge when it comes to understanding the legal aspects of protecting an individual's ideas. Additionally, she gained knowledge of intellectual property law and negotiation skills, which are essential when protecting a company's assets.   
"In addition to science, I've always enjoyed the law and debate," Sullivan stated. "It's something I considered a hobby, and this position was the perfect marriage of the two."   
According to Sullivan, you are not just getting coffee for your boss, the intern's work brings real value to MSU Technologies. During the internship, you gain experience that you can brag about in graduate school interviews and job interviews.   
Thanks to the support of the MSU Innovation Center's staff, the experience gained through the internship will help students understand the significant role that intellectual property plays in bringing new scientific inventions to the market.    
"This internship helped me understand how to do research well. Once you discover something, how do you figure out if it has utility and brings good things to the world?" Sullivan explained.   
Many of these skills gained by Sullivan will help her pursue a career in biochemistry, giving her a crucial hands-on experience that will set her apart from other candidates. The discovery of an invention and the research behind the invention are essential to ensure the researcher is maximizing benefit to society. 
According to Dr. Herlache, former interns have not only secured employment in STEM-related fields after graduation but have also chosen to further their education in STEM. For example, Sullivan's time with MSU Technologies encouraged her to pursue a Ph.D. in Biochemical Engineering at Yale University.   
"This internship was immensely helpful in my education and for my future," Sullivan stated. "Throughout the extensive effort and the valuable learning, the internship brought, I found my experience to be enjoyable."  
As the MSU Innovation Center continues to help launch new inventions, MSU Technologies Commercialization Internships will help them work towards their future career goals and develop work experience. 
To inquire further and access additional information about the Michigan State University Technologies Internship Program, click this link here. 
About the MSU Innovation Center: 
The MSU Innovation Center is dedicated to fostering innovation, research commercialization, and entrepreneurial activities from the research and discovery happening across our campus every day. We act as the primary interface for researchers aiming to see their research applied to solving real-world problems and making the world a better place to live. We aim to empower faculty, researchers, and students within our community of scholars by providing them with the knowledge, skills, and opportunities to bring their discoveries to the forefront. Through strategic collaborations with the private sector, we aim to amplify the impact of faculty research and drive economic growth while positively impacting society. We foster mutually beneficial, long-term relationships with the private sector through corporate-sponsored research collaborations, technology licensing discussions, and support for faculty entrepreneurs to support the establishment of startup companies.   
Is your company interested in partering with the MSUT Internship Program? Click Here.