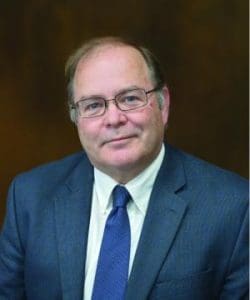 Mark Wilson, professor of Urban and Regional Planning in the School of Planning, Design and Construction, is mapping out the future of autonomous vehicles with his research in sociomobility.
Wilson and his colleagues in the research group, Autonomous Futures, are focused on how changes in technology can affect life. Specifically, they are studying how autonomous vehicles will affect urban life, the organization of cities, and how residents live and work.
When there are any changes in mobility, the layout of cities and its function can be affected. This change can be helpful to some, but harmful to others. Wilson's research looks at how to leverage positive changes while avoiding disadvantages with these new mobility options.
"Mobility relates to technology, and new technologies are disruptive with some who gain and others who lose," Wilson said. "Urban planners are guided by social justice and a concern for community well being, so any change in transportation is an interest."
The Autonomous Futures research group studies the social impact of autonomous vehicles through survey research across Michigan, interviews and land use data bases. Wilson is specifically looking at potential land use changes in Detroit should autonomous vehicles be used.
Wilson and his colleagues are raising awareness of mobility issues through articles, media, and courses. This summer, Wilson is teaching an online course at MSU titled Cities of Tomorrow to teach students about changes in mobility and how to plan for them.
The Sociomobility Initiative at MSU works to bring together the social facets of mobility, bringing together many fields to better understand how mobility affects us all.
"The challenge is that the technical issues are often easier to resolve than the social issues, such as trust, changes in policy, issues like privacy etc," Wilson said.