Dr. Tamara Bush, a Mechanical Engineering professor at Michigan State University, and biomechanics post-doctoral student Dr. Justin Scott have developed the world's first Smart Wheelchair. Current wheelchair designs have a limited range of adjustment, often only allowing users to recline by tilting the seat back rearward. However, these designs are often inadequate to treat pressure injuries or maintain patient comfort.
Pressure injuries, also known as bedsores, occur due to prolonged pressure on the skin and underlying tissue. Patients at risk of developing pressure injuries are those with limited mobility and who subsequently spend significant time in a wheelchair, side chair, or bed. Pressure injuries are also challenging to heal. Treating these injuries is typically exceptionally difficult as patients must lay on their stomachs for an undetermined number of weeks until the wound heals.
In addition, caretakers of wheelchair users must manually transition and adjust patients multiple times a day or remind the user to adjust their chair or themselves within the chair. Unfortunately, due to the limited range of adjustments available on contemporary wheelchair designs, the pressure is not truly shifted off the loaded body region. "Pressure injuries put a burden on the healthcare system. and cause a great deal of pain and suffering for the individual. Pressure injuries have tremendous impact on the person and their quality of life." Explained Dr. Bush.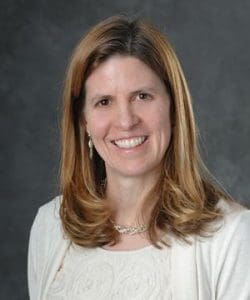 With their extensive device development and biomechanics backgrounds, Bush and Scott believe they have created an industry-changing design unlike any other on the market. Their Smart Wheelchair design offers several advancements that will significantly improve patient care due to a programable Smart Seat that includes "sixth-sense" technology. The automatic "sixth-sense" technology will enhance user comfort and reduce the incidence of pressure injuries. "We came up with the name, the 'sixth sense' or the 'sit sense' because it has extra sensing abilities. The occupants or caregivers no longer have to move the chair or determine when the chair should move. The chair moves on its own. Further, the design of the chair is unique in that we have shown we can truly shift pressures off of body regions during movement of the different chair segments – which is only possible because of its unique design. We can operate the chair via feedback from a pressure-sensing mechanism or a timing mechanism alone. So, if a high pressure is measured on a body region that is prone to pressure injuries, the chair will move on its own. Or, if the position of the chair exceeds a certain time in a static position, it will move so that the pressures are shifted on the body – this also facilitates blood flow. The user or therapist has the ability to pick which mode the chair operates in," Dr. Bush explained. Likewise, the Smart Wheelchair has a much larger number of adjustment points that can be modified for patient comfort and to support the individual needs of users.
Dr. Bush expressed how this technology can reduce caregivers' demands using the programable Smart Wheelchair. Physicians or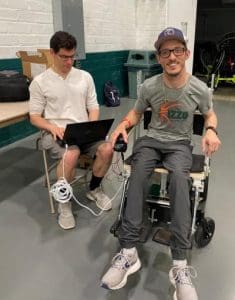 other caregivers can program the Smart seat to ensure the patient is comfortable and also prevent the likelihood of pressure injury occurrence. Dr. Bush stated, "If you think about assisted living facilities or hospitals, they might put someone in a wheelchair and let them sit there for a few hours. Then they will have to go move them either within the wheelchair or out from the wheelchair to a side chair. There are general guidelines that caregivers are to move them every two hours. Utilizing our new design, the chair can monitor the occupant, identify regions of high pressure and then automatically shift the chair, so the occupant is in a new posture with a different pressure distribution every 20-30 minutes if needed." Dr. Bush and Dr. Scott believe that the technology behind their Smart Wheelchair design also has applications in other areas like hospital and nursing home side chairs, rehab and physical therapy, long-haul truck driver seats, and potentially some types of prosthetics.
Dr. Bush and Dr. Scott are working with the MSU Innovation Center and MSU Technologies (MSUT), have a patent under review for their wheelchair design, and are collecting data for FDA approvals. Dr. Bush credits MSUT for making the process smoother for her and Dr. Scott to help cover the technical details of the patent to ensure their intellectual property is protected. MSUT is also working with Bush and Scott to commercialize their innovation by licensing the technology to an existing company or forming a start-up company. Dr. Bush stated, "We're going this spring to a seating symposium where pretty much anyone who does any commercialization or sales of devices related to wheelchairs will be – we plan to discuss our wheelchair there and identify potential partnering companies." While Bush and Scott's Smart Wheelchair design still needs to undergo an FDA certification process, the technology behind the design promises to change how we think about wheelchairs in the future.
This work is being supported through an NSF Partnership for Innovation-funded project (2044254)
About the MSU Innovation Center
The Innovation Center is Michigan State University's hub for creating partnerships that develop economic value from the research and creativity happening across our campus every day.  We are dedicated to helping faculty and students translate their discoveries and knowledge into products and services that make life better.  If you are interested to learn more about how your company can benefit from a partnership with MSU faculty or are interested in licensing any of the technologies developed at MSU, click here.