Dairy cows often appear as slow, docile animals, but under the surface lies a highly tuned, milk-producing machine. "Compared to human athletes, dairy cows burn as much energy as a marathon runner," said Dr. Barry Bradford, Dairy Management and Nutrition professor at Michigan State University's (MSU) Department of Animal Science. Bradford's research is focused on understanding the fundamental interactions between animal biology and nutrition to improve animal health, dairy production, and reduce the environmental impact of animal agriculture.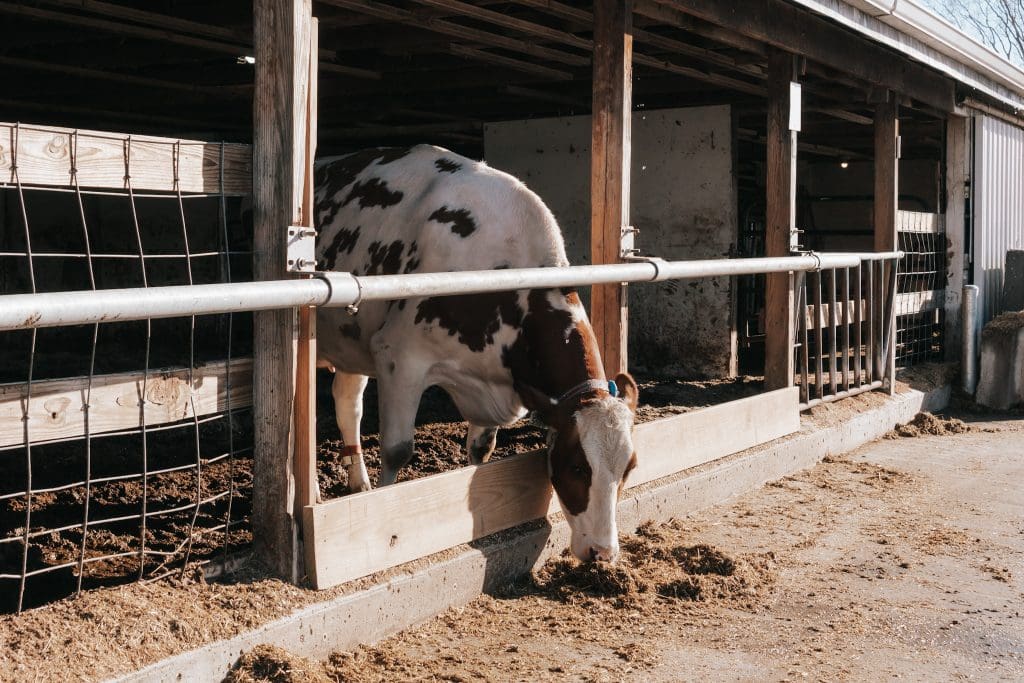 Over the past 20 years, our understanding of the interaction between molecular biology and nutrition has grown significantly, furthering the discovery of "nutraceuticals." While nutritional supplements tend to be manufactured from food or food products to contain an isolated nutrient, nutraceuticals are often nutritionally rich, containing numerous nutrients and micronutrients that act as building blocks for the animal and serve as signals that can interact with cells and change their function.
When included in a cow's diet, these bioactive nutraceutical feed components can improve digestion and nutrient absorption, boost their immune system, and reduce the risk of diseases. This can lead to more sustainable animal production since healthier cows can produce more milk and have a longer lifespan. Additionally, using bioactive feed components can reduce the need for antibiotics, which can negatively impact both animal and human health if overused. "We're interested in helping this high-performance athlete stay at the top of her game. We're exploring what nutrients and feed components we can use to help her achieve that," explained Bradford.
However, nutraceuticals can have inherently complex interactions with animals. There are more than 200,000 plant secondary metabolites in nature, some of which can be toxic in the wrong dose. Bradford's team has developed a cell-based nutraceuticals screening platform that enables them to quickly assess high-potential nutraceuticals in the lab, which have potentially positive impacts on the reduction of inflammation and boosting of immune cells. Bradford's research has drawn significant attention from companies across the globe who have agreed to collaborate with Bradford's team to fund additional research and share resources.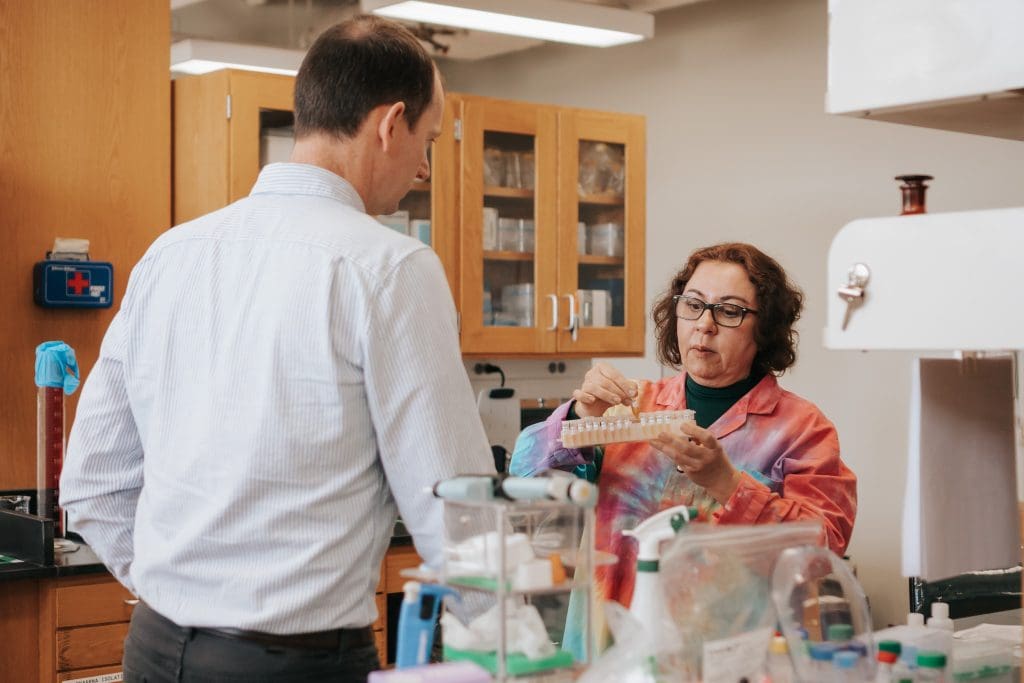 Bradford's extensive partnerships are why he has been awarded MSU's Corporate Connector of the Year Award. "We're working with extremely large companies like Cargill and smaller entities like Natural Biologics," said Bradford. Bradford cites the work of the MSU Innovation Center as integral to his continued research. The MSU Innovation Center office helps faculty members like Bradford navigate the complexities of corporate partnerships, securing vital funding and putting contract agreements in place. "I have plenty of work to do, and MSU Innovation Center takes on those details so I can move forward with doing the scientific work," stated Bradford, adding, "The MSU Innovation Center has also been fruitful in making connections with other faculty members here that I would not have typically approached to work together. That has led to some funding and a potentially longer-term collaboration that we hope will result in some patent opportunities and future
collaborations with companies." These corporate partnerships allow Bradford's team to carry out large-scale studies of high-potential nutraceuticals identified through lab testing in production settings, bringing discoveries made in the lab from concept to real-world application.
Incorporating the nutraceutical feed components identified in Bradford's lab into animal diets provides economic, environmental, and animal welfare benefits, thus promoting a more sustainable and efficient dairy production industry.