Selling plasma each week did not seem like the best way for college students to earn extra cash, at least according to Adam Green, founder and now Chief Executive Office of UniServices. Green started UniServices in September 2021 to help MSU students make money by taking jobs from people in the community and getting paid to complete everyday tasks and chores on a flexible schedule.
"The need for UniServices came out of a personal necessity," explained Green. "I was selling plasma twice a week at the local plasma clinic. I did Uber and GrubHub. I was trying to make extra money on the side; I'm in law school, so it's particularly tough and expensive, especially with the rising cost of books, rent, and even food."
Green realized he needed a better way to make money during college, so he began posting on Facebook, offering to help with tasks like gardening or yard work for members of the local community. When Green saw the response from the community, he knew there could be an opportunity to connect college students like himself with community members who needed help with manual tasks.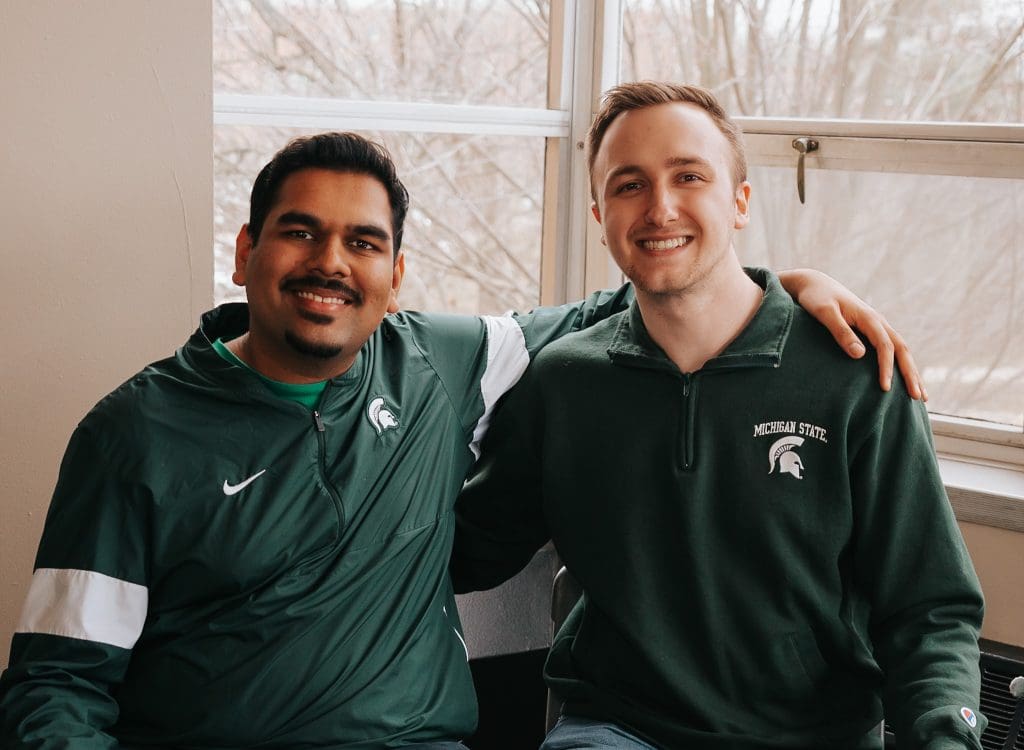 Green took his idea to the MSU Burgess Institute for Entrepreneurship and Innovation, which supports student startups and ventures with access to funding and technical support, where he was introduced to Hemkesh Agrawal. At the time, Agrawal worked as a software developer intern at the Burgess Institute, helping student startups develop apps and websites.
"Adam came to me with the idea of UniServices. And like any other company, I just started working with him. But he had something special. Like the idea was more special than other startups," said Agrawal. Agrawal joined Green as UniService's co-founder and Chief Technical Officer, and together they launched the first UniServices app.
From dog-walking and shoveling snow to private chauffeur and even being a "tailgate spot saver", UniServices offers university students the opportunity to connect with members of the local community and help with a wide range of opportunities.
"UniServices is a platform that connects people in the community with local college students to get all sorts of tasks done, big to small, screwing in a light bulb, dog walking, moving furniture, cleaning out garages, doing yard work. All sorts of stuff that people need to be done but don't necessarily have a good way, or an affordable way, to get those tasks done. So UniServices connects all those folks with students specifically to get those jobs done," Green noted.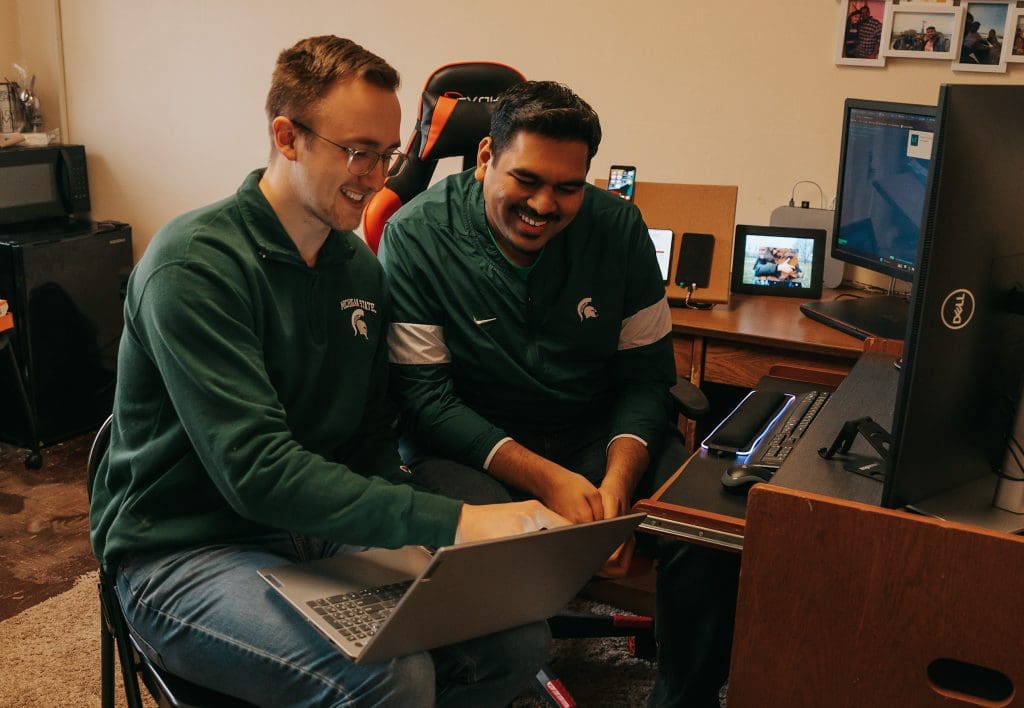 The idea of connecting college students to the community took off. "At this point, we have completed about 2,500 jobs, we have about 2000+ users on the current app, and we have had students hired over 5,000 times," Agrawal claimed.
Both Green and Hemkesh were quick to credit Burgess for UniServices's growth. "The Burgess Institute has provided a lot of resources to take UniServices from level A to level B," said Agrawal. Resources such as legal assistance, designers, and access to investor connections, to name a few.
"We have access to funding; we have access to advisors, Strategic Advisors who are successful entrepreneurs, who scaled businesses who failed that business, who can teach us all those things that otherwise we would have no clue about until we went and did it ourselves. So being connected to MSU and the alumni network has been insanely powerful. MSU advisors here have been extremely gracious, and the amount of support they've given us in funding and advisors connecting me with my partners now, including Hemkesh. Without it, I wouldn't have been here, and I wouldn't be operating UniServices today," Green said.
With assistance from MSU and the Burgess Center, UniServices has now closed its first round of funding, allowing Green and Agrawal to build the future of UniServices while being full-time on the enterprise following their graduations in May. Both are excited to see UniServices grow and have plans to expand onto other university campuses soon.
"It has been a great journey," said Agrawal