Nick Gilbert Neurofibromatosis Research Institute to be housed in new Henry Ford Health + MSU Health Sciences research facility
The Gilbert Family Foundation (GFF), Henry Ford Health and Shirley Ryan AbilityLab today announced a historic partnership to bring a 72-bed state-of-the-art physical medicine and rehabilitation facility to Detroit. The facility will be managed by Shirley Ryan AbilityLab and will become part of Henry Ford Health's campus expansion. The Gilbert Family Foundation also announced the creation of the Nick Gilbert Neurofibromatosis Research Institute, bringing a revolutionary neurofibromatosis research institute to Detroit in partnership with Henry Ford Health + Michigan State University Health Sciences. Both of these partnerships will cement Detroit as a leader in innovative, personalized medical care and research.
The construction and operation of these two initiatives will cost an estimated $439 million over 10 years. To bring the projects to life, the Gilbert Family Foundation will contribute nearly $375 million in grant funding.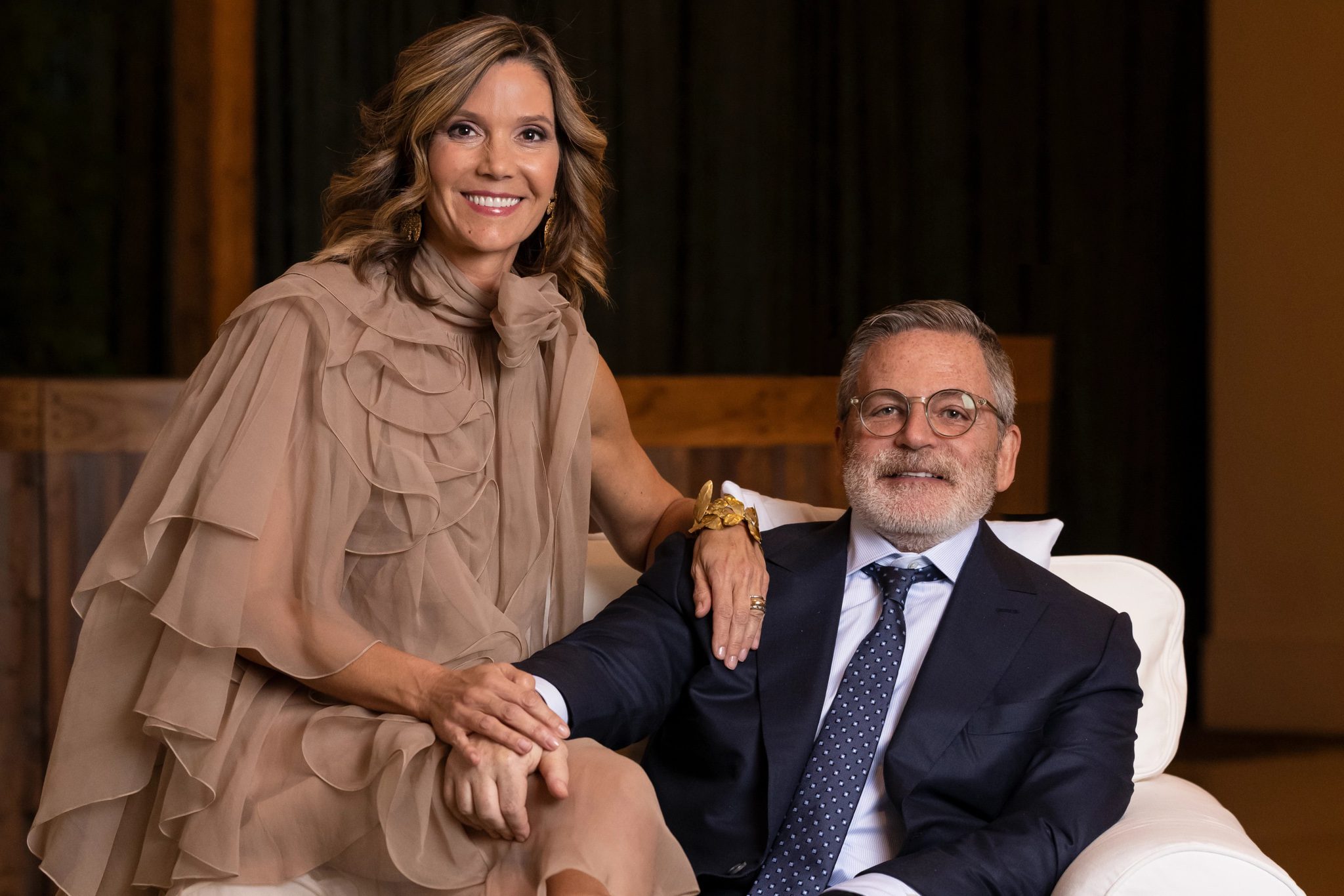 "Nearly every family will encounter unexpected health challenges at some point. While our family has faced severe health crises, we have been fortunate to receive some of the best medical and rehabilitative care in the country. Through these investments, we aim to enhance access to that same top-notch care for all Detroiters in times of need," said Dan Gilbert, founder and chairman of Rocket Companies (NYSE:RKT), co-founder of the Gilbert Family Foundation and a former Shirley Ryan AbilityLab patient. "Jennifer and I are extremely proud to work alongside Henry Ford Health and Michigan State University to play a part in bringing both the Shirley Ryan AbilityLab and Nick Gilbert Neurofibromatosis Research Institute to Detroit. These are important resources for Detroiters and residents across the state, and we are hopeful they will attract the brightest minds and most promising research to our rapidly transforming city."
Shirley Ryan AbilityLab at Henry Ford Health
Chicago-based Shirley Ryan AbilityLab, recognized by U.S. News & World Reportas the best rehabilitation hospital in the country for an unprecedented 33 consecutive years, will bring more than 70 years of leadership in rehabilitation care and science to the 72-bed, 125,000-square-foot facility. It will occupy three floors of the new Henry Ford Hospital patient tower planned for the corner of West Grand Boulevard and the John C. Lodge Freeway in Detroit.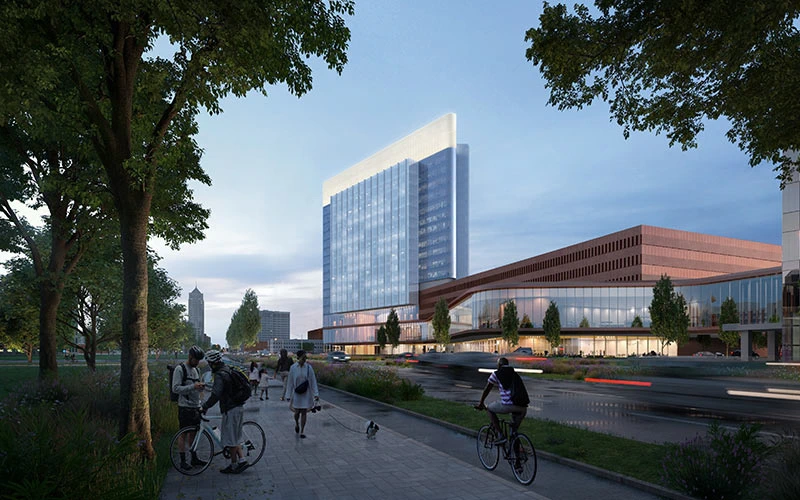 The overall construction for the space will cost $179 million, with $119 million coming from the Gilbert Family Foundation and $60 million being financed by Henry Ford Health. It is expected to open in 2029. The Gilbert Family Foundation will also establish a $10 million fund that will increase access to rehabilitation care for low-income Detroit residents who have limited or no insurance coverage.
"This is simply amazing news for the people we serve in Michigan and beyond – and we're so proud to be a catalyst for all that's happening here in Detroit," said Bob Riney, president and CEO of Henry Ford Health. "We've long envisioned bringing life-changing rehabilitation services to Michigan to meet this critical need. At the same time, we are honored to expand our commitment to transformative research. Now, thanks to the power of these partnerships and the generosity of Dan and Jennifer Gilbert, we can achieve both on behalf of those we serve."
The rehabilitation facility will provide inpatient care for those recovering from a stroke, traumatic brain injury, spinal cord injury and other conditions. Shirley Ryan AbilityLab treats more patients for these conditions than any other single rehabilitation hospital in the nation.
"Dan and Jennifer Gilbert understand firsthand the value of providing the people of Detroit with access to the best rehabilitation care. We are inspired by their vision and honored to collaborate with them to make this concept a reality," said Peggy Kirk, president and CEO of Shirley Ryan AbilityLab. "We also are thrilled to partner with Henry Ford, a premier health care provider, so that patients have the best opportunity for recovery following debilitating injuries and illnesses."
In addition to the Detroit-based facility, Henry Ford Health and Shirley Ryan AbilityLab also plan to expand their partnership to other Henry Ford inpatient rehabilitation facilities across metro Detroit, including units at its Macomb and Wyandotte hospitals.
Detroit-based Henry Ford Health, one of the nation's leading academic medical centers, has been a top destination for complex medical care for more than a century and is consistently ranked among the top five NIH-funded research institutions in Michigan. Today's announcement further strengthens the health system's commitment, alongside key partners, to invest $2.5 billion over the next decade to reimagine its primary academic health care campus in Detroit and create an accessible, walkable community with vibrant and innovative residential, commercial, retail and recreational components.
Nick Gilbert Neurofibromatosis Research Institute (NGNRI)
Neurofibromatosis is a genetic disease that causes tumors to grow on nerve pathways anywhere in the body. According to the Children's Tumor Foundation, NF affects one in every 2,000 births throughout the world and estimates that 4 million people worldwide are living with some form of NF, which can be either inherited or be the result of a spontaneous change in a gene.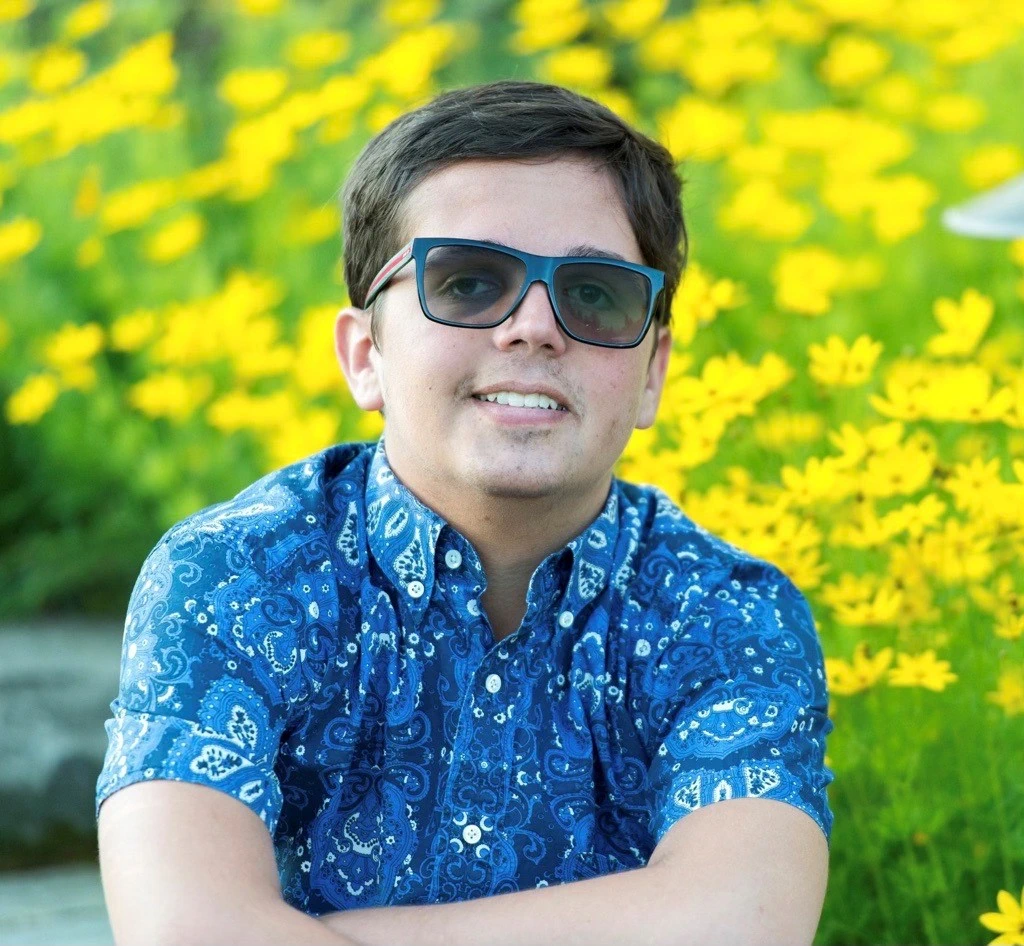 NF1 is the most common of the three types of neurofibromatosis, and often sees tumors develop in the brain or on the spinal cord. While NF1 tumors are generally not cancerous, they may cause significant deformities and health issues such as blindness.
Dan and Jennifer Gilbert's late son Nick was diagnosed with NF1 as a child. Throughout his life, he championed neurofibromatosis awareness and passionately supported research into the disease. The Gilbert Family Foundation and sister nonprofit NF Forward have invested nearly $100 million into research to cure neurofibromatosis.
The Nick Gilbert Neurofibromatosis Research Institute will collaborate with research institutions and researchers from around the world to create novel disease models using organoid technology and other research methodologies. These organoids or "mini organs in a dish" allow researchers to rapidly test potential drug treatments to see the positive and negative impacts of those potential treatments on healthy and unhealthy tissue. The nature of this technology will also allow for more personalized health care for Henry Ford Health and NF patients.
This new institute will be housed within Henry Ford Health + Michigan State University's new research building on Henry Ford Health's east campus, which is set to open in 2027. The construction of this part of the overall new facility is expected to cost $50 million and will be funded by the Gilbert Family Foundation. Additionally, GFF has committed $190 million over ten years to support operations and research.
The Nick Gilbert Neurofibromatosis Research Institute will be the first brick-and-mortar institute solely dedicated to neurofibromatosis, and one of the first institutes to leverage organoid technology and other novel models to address a single disease.
"The opportunity for our joint research facility is to conjoin the strengths of world-class academia, clinical research and health care," said MSU Interim President Teresa K. Woodruff, Ph.D. "That partnership is further strengthened by our partners at the Gilbert Family Foundation to become the first-of-its-kind research institute dedicated completely to a debilitating disease like neurofibromatosis. As a result of this institutional engagement, Detroit will be known for groundbreaking research and patient care. MSU is proud to be part of bringing these plans to fruition."
Today's announcement was held at the newly renovated Book Tower and also included remarks from Detroit City Council President Mary Sheffield and Deputy Mayor Todd Bettison. Detroit Mayor Mike Duggan welcomed Dan and Jennifer Gilbert's newest philanthropic initiative.
"The magnitude of Dan and Jennifer Gilbert's generosity in Detroit is just extraordinary," said Duggan. "Between their original $500 million philanthropic commitment and today's announcement, they are investing nearly $1 billion in Detroit and its residents. Each financial gift they are making is deeply personal to them, whether it is helping thousands of Detroiters stay in their homes, building a physical rehabilitation center or funding a research facility to help people living with the same genetic condition their son Nick suffered from. Detroit is a better place because of Dan and Jennifer's commitment to helping others."
This story was originally posted on MSUTODAY.