The Michigan Translational Research and Commercialization (MTRAC) AgBio Innovation Hub at Michigan State University has announced the award recipients of its 2021 AgBio Innovation Challenge.
The 2021 AgBio Innovation Challenge, a statewide competition to stimulate technology and innovation in AgBio across the state, attracted both early-stage and advanced technology ideas including bioproduction of industrial chemicals, pesticide management, improved vineyard sustainability, carbon capture and environmental improvement.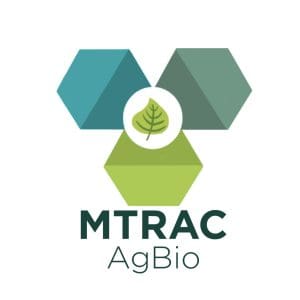 "Together, these technologies cover a large portion of the AgBio commercial spectrum," said Joe Affholter, program director of the Innovation Hub. "This is great to see, especially since successful commercialization of new technologies is one of the key objectives of the MTRAC program."
To compete, researchers submitted concept papers identifying how their research could help solve specific industry challenges. The award dollars support research, and potentially advance work to the early prototype stage, which could lead to additional translational funding under MTRAC or other programs.
All awardees will receive initial risk assessment awards to further their research in hopes to eventually bring these innovations to a prototype stage.
"The MTRAC AgBio Innovation Hub plays a significant role in advancing the commercialization of agriculture and biology projects from some of our state's most innovative researchers," said Denise Graves, university relations director for the MEDC's Entrepreneurship & Innovation initiative. "Michigan's agriculture industry makes up a substantial portion of the state's workforce and economy, and MEDC programs like MTRAC play a critical role in ensuring entrepreneurial success on both a statewide and national level."
The effort is funded through the MTRAC Program from the State of Michigan 21st Century Jobs Fund received through the Michigan Strategic Fund and administered by the Michigan Economic Development Corporation.
2021 Innovation Challenge award recipients include:
Innovation Award ($7,500)
Karen Chou, Ph.D. (Animal Science, MSU): "Pesticide Management Program Application, a Sustainable Tool for Michigan Vineyards."
Matti Kiupel, Ph.D. (Pathobiology and Diagnostic Investigation, MSU): "Early detection of Canine Malignant Lymphoma in Blood Samples Using Proteomics."
Exploration Award ($5,000)
Karen Draths, Ph.D. (Chemistry, MSU): "Synthesis of 3-Hydroxypropionic Acid from Methane and Carbon Dioxide."
Kevin Walker, Ph.D. (Chemistry, MSU): "Increasing Enzymatic Specificity to Assemble Acyloins."
Woongkul Lee, Ph.D. (Electrical and computer Engineering, MSU): "Retrofitting Solar Microinverter to Irrigation Pump for Improving Water and Energy Use Efficiency."
Activation Award ($2,500)
Kyle Lammers and Zhaojian Li, Ph.D. (Mechanical Engineering, MSU): "Improving Automated Apple Harvesting with Laser Based Scanning."
Keliang Wang, Ph.D. (Division of Coatings and Diamond Technologies, Fraunhofer USA Midwest Center, MSU): "Plasma Destruction Targeting all PFAS Species in Landfill Leachate."
The MSU Innovation Center and the Office of the Vice President for Research support the MTRAC AgBio Innovation Hub, co-funded by the Michigan Economic Development Corporation (MEDC) through the Michigan Strategic Fund.
Accelerating commercial development of AgBio projects and housed at MSU, the program expanded statewide in 2016. The Innovation Challenge and many other MEDC programs have provided support to numerous faculty across the state including at institutions such as Central Michigan University and Western Michigan University. Learn more about the variety of programs here.