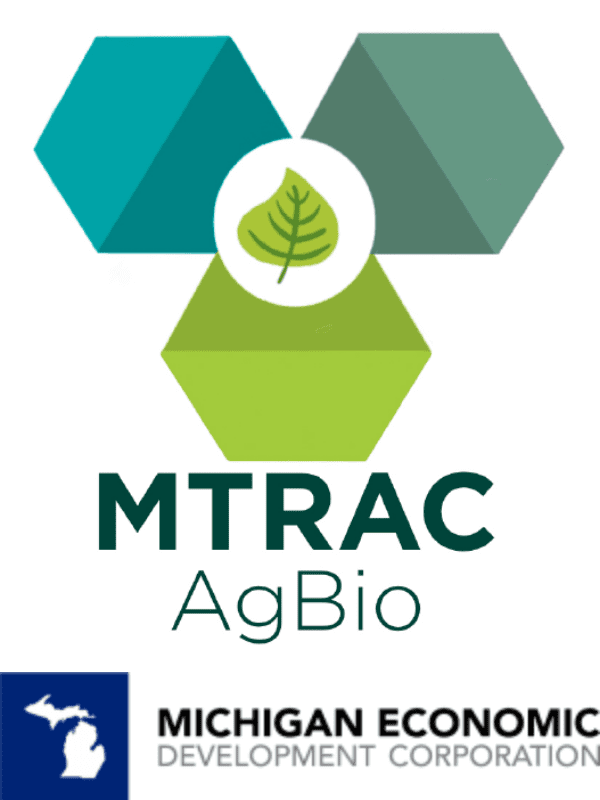 The MSU Innovation Center and the Office of the Vice President for Research are proud to support the Michigan Translational Research and Commercialization (MTRAC) Innovation Hub for AgBio, co-funded by the Michigan Economic Development Corporation (MEDC) through the Michigan Strategic Fund.
Accelerating commercial development of AgBio projects and housed at MSU, the program expanded to statewide in 2016, as the MTRAC Innovation Hub for AgBio. This is the first in a series of specialized statewide commercialization programs with in-depth domain expertise in specific areas of research. Eligible MTRAC AgBio research relates to food, fuel & fiber, either as inputs or outputs. This includes bio-derived/bio-based materials, natural resources and animal health.
Projects will have shown promise in the laboratory but need further development to become successful in a competitive market. The goal of the MTRAC program is to translate research into the commercial market by way of a license or startup.