Funded by the Michigan Strategic Fund through the  Michigan Economic Development Corporation (MEDC), the Michigan Translational Research and Commercialization (MTRAC) Program was established in 2012 in order to accelerate the creation and transfer of new technologies from Michigan's institutions of higher learning into the commercial market by way of licenses to existing companies or startups. Four years later, the program expanded statewide to support translational research—and entrepreneurship, innovation, and economic growth—throughout Michigan.
One of five Innovation Hubs across the state (the others include Advanced Applied Materials Innovation Hub at Michigan Technological University, Advanced Computing Innovation Hub at Wayne State University, and Advanced Transportation Innovation Hub and Life Sciences Innovation Hub at the University of Michigan), the MTRAC Innovation Hub for AgBio at Michigan State University (MSU) is home to research projects relating to a wide range of industrial and environmental technologies, but with a core focus on agricultural biotechnology. This is an area of agricultural science involving the use of scientific tools and techniques to monitor, modify, or develop the commercial potential of plants, animals, and microorganisms—that have shown promise in the laboratory but require further improvement to become successful in a competitive market.
"Each Innovation Hub awards 'translational research' grants to researchers at universities, public hospital systems, and nonprofit research centers in Michigan who are working on early-stage technologies with potentially strong commercial applications within their target industry," explains Joseph Affholter, Ph.D., Commercialization Program Director of the MTRAC Innovation Hub for AgBio at the MSU Innovation Center. "The purpose of the funding is to help 'move the needle' from laboratory demonstrations toward commercial viability."
All funding decisions are made by the AgBio MTRAC Oversight Committee, which meets several times each year and consists of academic representatives, industry experts, senior research scientists, startup specialists, and venture capital investors.
So far this year, seven faculty members at MSU have been MTRAC grant recipients.  They include:
Karen Chou — "A Sustainable Management Tool for Michigan Vineyards and Beyond"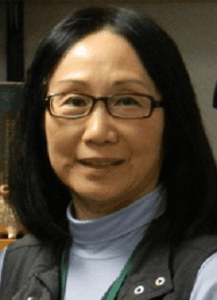 Karen Chou has been working alongside a team of Michigan-area grape growers, scientists, and engineers to develop a cloud-based web and mobile platform, the Sustainable Agriculture Management Tool, designed to help local orchards and vineyards grow more while using fewer pesticides and reducing environmental impacts by providing comprehensive risk and efficacy information, scheduling of spray plans, and management of labor and workflow. The application also tracks task completion; provides centralized communication; maintains spray, weather, and production records; and facilitates grower-researcher participatory research.
"In addition to being labor-intensive, today's fruit and vegetable production is a knowledge-intensive industry. Farm managers, therefore, face many time-consuming issues in spray planning, recordkeeping, labor management, and dealing with variable growing seasons and weather conditions," Chou explains. "The complex information for sustainable production can't be effectively used by field practitioners unless it's delivered to farm managers in an interactive and dynamic manner."
Kyung-Hwan Han — "Advanced Biomass Tree Crop Technology"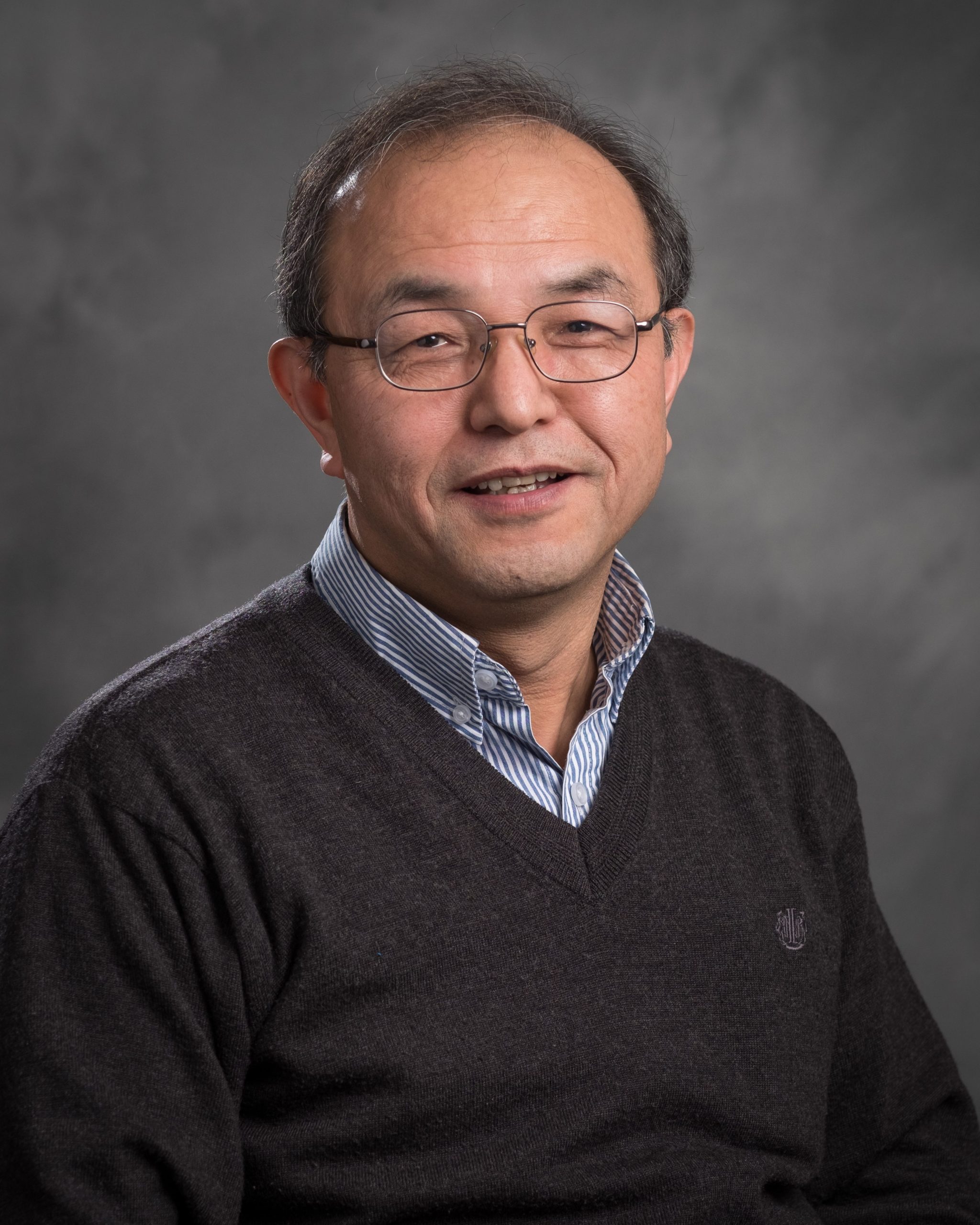 Kyung-Hwan Han is using an innovative proprietary technology, EliteTree™, to genetically engineer superior tree crops—EliteTree poplars—that feature both accelerated stem growth and increased wood density. The goal, Han says, is to deploy tree crops in short rotation coppice plantations that produce high yields of woody biomass feedstocks—to improve profitability—with minimal inputs—for low environmental impacts—on non-crop land, avoiding competition with food and fiber production.
"A rapid increase in the use of wood as a renewable feedstock for energy and bioproducts is expected as new global climate change policies encourage a transition away from fossil fuels. Effective production of biomass feedstocks requires overcoming existing economic, environmental, and societal obstacles," he says. "If commercialized, otherwise unproductive secondary agricultural land can become the source of the woody feedstocks required to contribute to renewable energy and non-fossil product goals of the future while strengthening rural economies around the state, country, and world."
Eric Hegg — "Adapting a Novel, Patented Process to Deconstruct Woody Biomasses to Add Value to Pulp Production"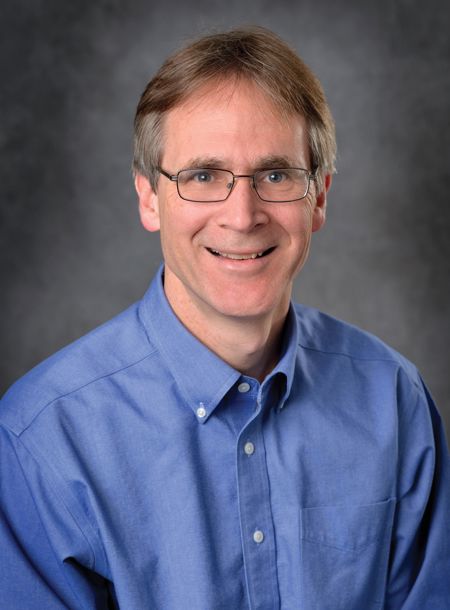 Building on work originally developed for sustainable biofuel applications and expanding it for use in the pulp and paper industry, Eric Hegg, a former Fellow of the American Association for the Advancement of Science, is developing a sulfur-free pretreatment technology that is chemically superior for polyurethane formation and can effectively and economically treat woody biomasses to fractionate lignin and cellulose, which are important structural components of wood and bark.
"The global pulp and paper market is valued at over $165 billion, and the United States is one of the largest producers of pulp and paper products," Hegg says. "However, the current sulfur-based deconstruction processes to enrich cellulosic fraction from the woody biomass consume a large amount of energy, produce sulfur-containing waste streams, and burn lignin—a valuable and renewable source of aromatics that constitutes about 25 percent of the woody biomass."
Woongkul "Matt" Lee — "Modular and Scalable Solar Microinverter to Irrigation Pump for Improving Water and Energy Use Efficiency"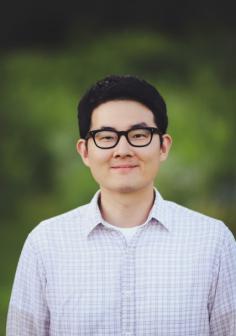 Woongkul "Matt" Lee, one of three faculty members affiliated with Michigan State University's Electric Machines and Power Electronics Research Laboratory, is developing a retrofittable solar microinverter for an electric motor-driven irrigation pump. The technology uses a low-cost, optimally sized microinverter with small-scale photovoltaic panels—even on cloudy days and in partially shaded conditions—to produce on-demand active and reactive power for maximum energy efficiency and cost savings. The solar microinverter will continue to generate active and reactive power for the power grid without any additional energy storage (e.g., battery) once the irrigation season ends.
"This MTRAC Award has provided me with a unique opportunity to bridge the gap between electrical engineering and agriculture, where renewable energy and remote sensing can be integrated to improve farming practices, enhance crop and soil moisture monitoring, and optimize resource utilization for increased sustainability and productivity," Lee says.
Zhaojian Li — "Development of a Multi-arm Robotic Apple Harvesting System"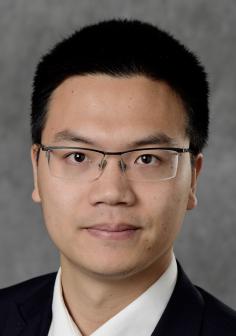 Zhaojian Li, Red Cedar Distinguished Associate Professor in the Department of Mechanical Engineering and Director of the Robotics and Intelligent Vehicle Automation Laboratory, is constructing a multi-arm robotic system to enable the simultaneous detection and localization of apples, branches, and foliage for collision avoidance. Li hopes that his apple harvesting robot can help farmers overcome labor shortages while also reducing costs.
"This MTRAC Award will support not only the development of a multi-arm robotic module but also the corresponding perception and planning algorithms to further enhance harvesting efficiency," says Li, whose research project is aptly titled "Development of a Multi-Arm Robotic Apple Harvesting System."
Muhammad Rabnawaz — "Paper-based packaging with multiple end-of-life options"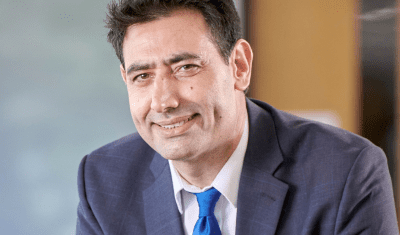 As part of his grant-funded research project, "Paper-Based Packaging with Multiple End-of-Life Options," Muhammad Rabnawaz, Associate Professor and College of Agriculture and Natural Resources Faculty Laureate in the School of Packaging and Principal Investigator in the Sustainable Materials Group, is developing sustainable packaging solutions that use coated functional paper without creating any waste.
"We're working on ways to package things that don't leave behind trash," says Rabnawaz, who was recently inducted into the National Academy of Inventors as a Senior Member and previously received the MSU Innovation Center's 2021 Innovator of the Year Award for his work focused on reducing plastic waste from the packaging industry and creating end-of-life solutions for waste plastics.
Xiaobo Tan — "Sensitized Grippers for Safe Harvesting and Handling of Fruits and Vegetables"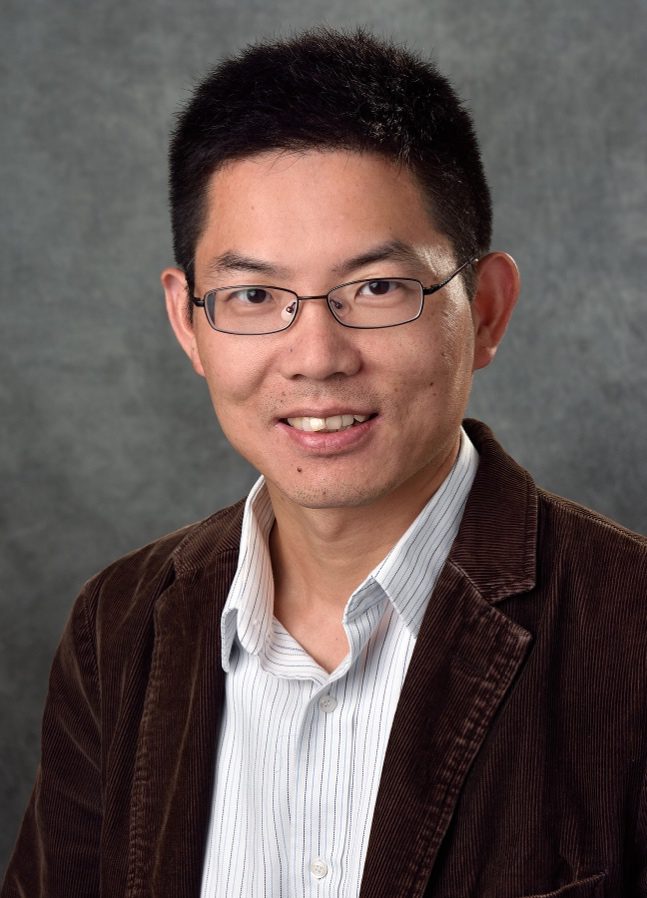 Responding to the growing need to automate the harvesting and processing of fruits and vegetables, on account of an increase in labor shortages, labor costs, and concerns over workers' well-being, Xiaobo Tan is using various grippers—both rigid and soft—with an "electronic skin" that features sensory feedback capabilities, so they can operate with just the right amount of pressure and, therefore, improve specialty crop yields.
"Traditional rigid grippers can easily bruise or damage fruits and vegetables, compromising yields for high-value fresh market produce," Tan says. "Our electronic skin technology was initially developed for detecting sea lampreys, as part of the monitoring and control strategies for this invasive species in the Great Lakes. It's exciting to receive this MTRAC Award to advance the technology for a new application domain."
Cholani Kumari Weebadde — "Commercial Potential of Strawberry Lines"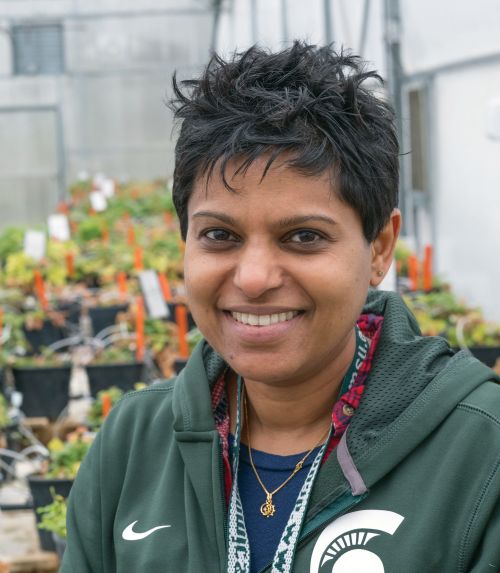 Thanks to advanced breeding lines originally developed by James "Jim" Hancock, Professor Emeritus of Horticulture and MSU AgBioResearch expert strawberry and blueberry breeder, Cholani Kumari Weebadde is training the next generation of plant breeders as hunger fighters by providing students with hands-on experience in all four steps of the plant breeding process: (1) setting breeding objectives, (2) assembling genetic variability, (3) crossing and selection, and (4) releasing varieties.
"Specifically, I'm training students to improve fruit quality, disease resistance, and fruit size in strawberries," Weebadde says. "Michigan State University is home to an excellent germplasm for fruit quality traits, which is lacking in many store-bought strawberries. In addition, strawberries tend to top the Dirty Dozen list in the United States, which can be addressed by developing resistance to diseases. And labor costs are lower for picking larger berries, which are ultimately preferred by the industry."
The MTRAC AgBio Hub is continuing to move AgBio innovation forward across the state and right here at MSU. With a diverse and growing range of projects, technologies, and research teams, the program promises to impact the Michigan agriculture and natural resources industries for years to come.
If you have research or an innovation with commercial potential that could benefit from MTRAC funding?  Click HERE to learn more about applying for MTRAC funding.
For more information about licensing MTRAC-funded technologies, click HERE.