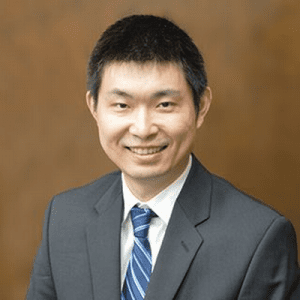 Dr. Dong Zhao's research at Michigan State University is working to generate optimal solutions to make cities more sustainable and user-friendly. 
Zhao is an assistant professor of construction management in MSU's school of Planning, Design, and Construction. His research is focused on the human-building integration that considers occupants, technologies, and environments in the creation of intelligent design-making solutions. Using sensors and big data analytics, his research fills a gap to systematically integrate occupant behavior into building engineering at a large scale. 
When asked about the practical applications of his research, Zhao explained that his goal is to generate intelligent large-scale energy retrofit decisions that are critical for energy saving and urban renewal. 
"Buildings consume 40% of energy in the U.S. Large-scale building retrofits can reduce 60%-80% energy use and 30% carbon emission," Zhao said. " This application generates intelligent energy retrofit solutions that can know human behavior better and accommodate human needs better." 
The AI and big data analytical tools produced in Zhao's research can provide smart retrofit plans that leverage the intelligence of energy infrastructure in smart cities. 
Another application of his research is making our indoor environment a more healthy place. By analyzing various sensor data, Zhao's research can monitor the pathogen transit and intelligently predict the "hot spot" of high-risk areas for disease and infections, e.g., COVID-19. 
Zhao explained that the architecture, engineering, and construction (AEC) industry is facing a revolution in the era of smart cities. 
"My research embraces the momentum and produces intelligent analytical tools for building designers, engineers, and city managers so that they can more accurately predict building functions, monitor building operations, and recommend smart interventions," said Zhao. 
Zhao's research works to make everyday life easier and safer and is a prime example of the impactful pursuits happening here at MSU.