Muhammad Rabnawaz's mind is brimming with ideas.
The assistant professor in Michigan State's School of Packaging and adjunct professor in the Department of Chemistry is constantly looking for ways to blend fundamental science with large-scale impact.
"I grew up in Pakistan and did my Ph.D. in Canada," Rabnawaz said. "Coming to the U.S. was a game changer for me. I never imagined one could do so many things in this country. It's so robust, and the people are hard-working, passionate, motivated. They're big dreamers."
"I thought, 'Oh, this is a country I should be in.'"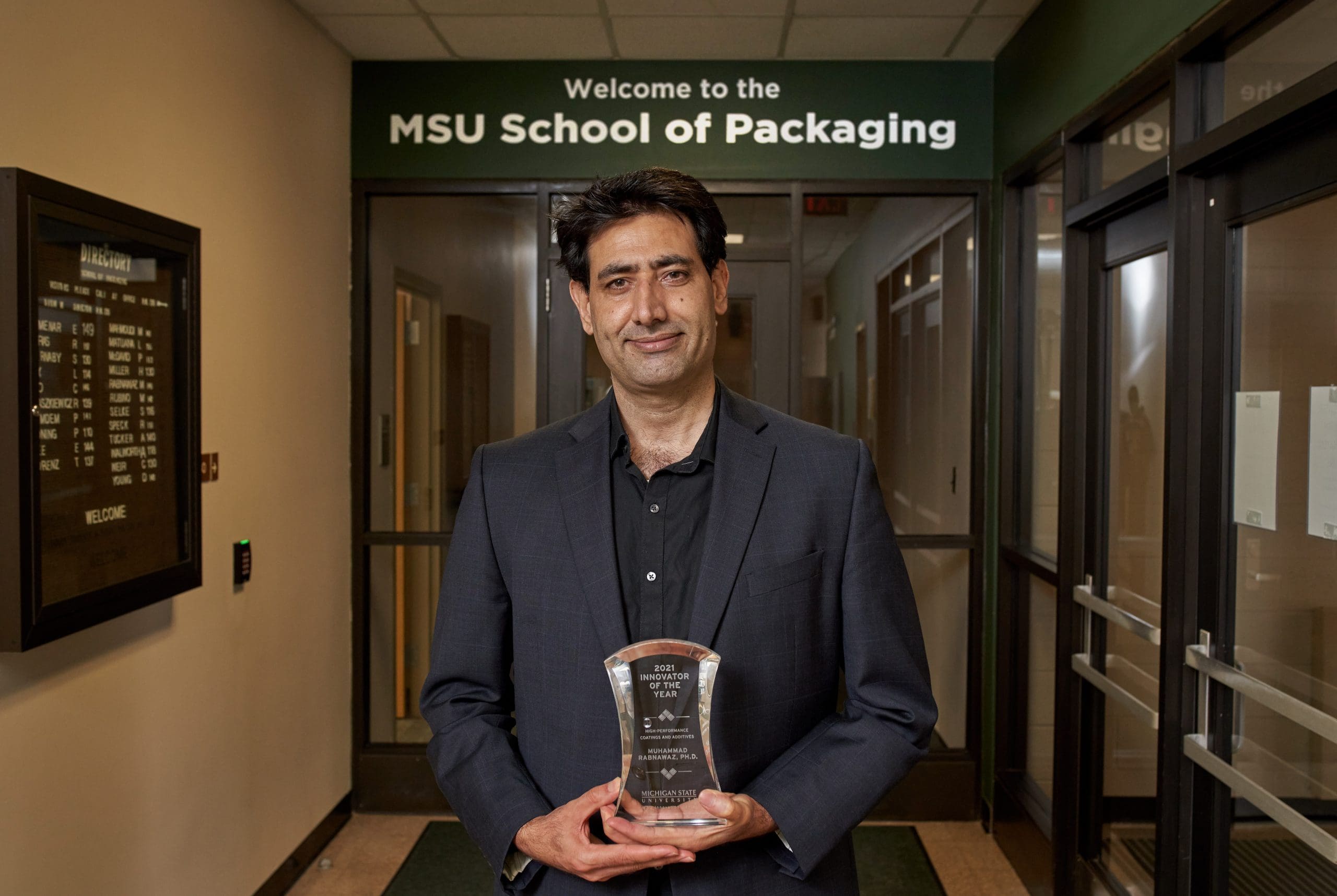 Rabnawaz, the MSU Innovation Center's 2021 Innovator of the Year award winner, has published more than 50 research articles in the field of polymer and materials sciences that cover a broad range of topics including polymer synthesis from renewable feedstocks, design and preparation of smart materials and polymer composites. He's also filed and/or been granted more than 30 patents, eight of which are licensed or optioned.
"The credit for our innovations primarily goes to my research team who put the ideas to work and the collegiality and supportive leadership at the School of Packaging and College of Agriculture and Natural Resources," he said.
One of his current projects is aimed at improving the biodegradability of paper packaging and disposable cups and plates.
Rabnawaz and his team created a new coating for the packaging that's both economical and ecofriendly. They worked with the MSU Innovation Center to obtain a grant that helped speed up the commercialization of their work.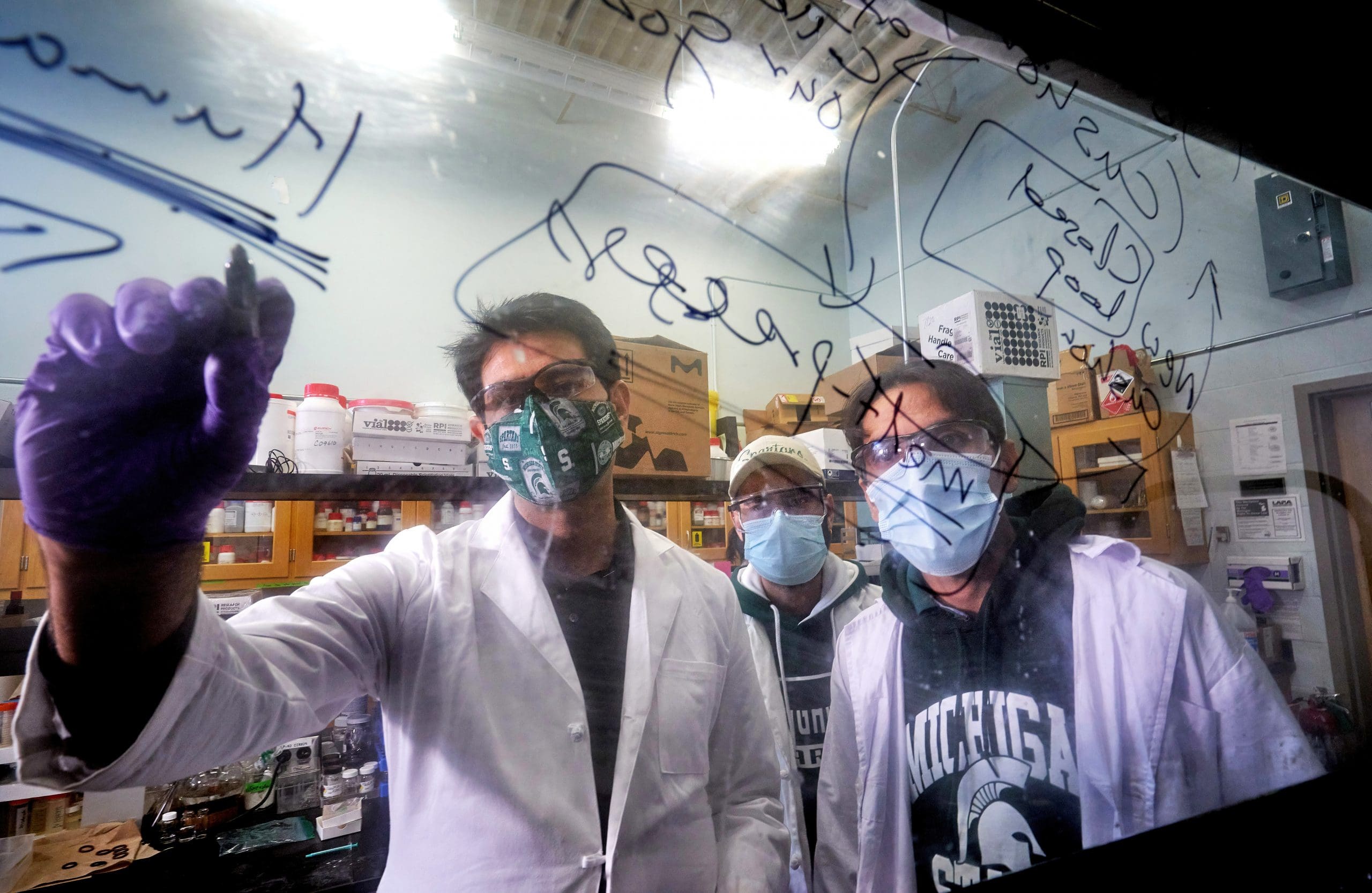 "The MSU Innovation Center is such a unique platform," Rabnawaz said. "You don't find such a robust resource at other universities. They showcase your technologies on all the relevant platforms, giving our work significant and much-needed exposure."
Without the Innovation Center, he said, their technologies probably wouldn't be as successful.
New and innovative packaging coating materials have a wide range of functions. From allowing coated paper products to both repel oil and water as well as dissolve into harmless molecules to creating a surface coating to allow you to get every drop out of your ketchup bottle, Rabnawaz's work has plenty of real-world applications.
"We developed a technology to prevent the buildup of dirt on the surfaces of things such as solar panels," he said. "If you live in a part of the country where there is a lot of dirt and wind, that can stick to the panels, decreasing their efficiency. But when the panels are coated with this substance, they repel the dirt."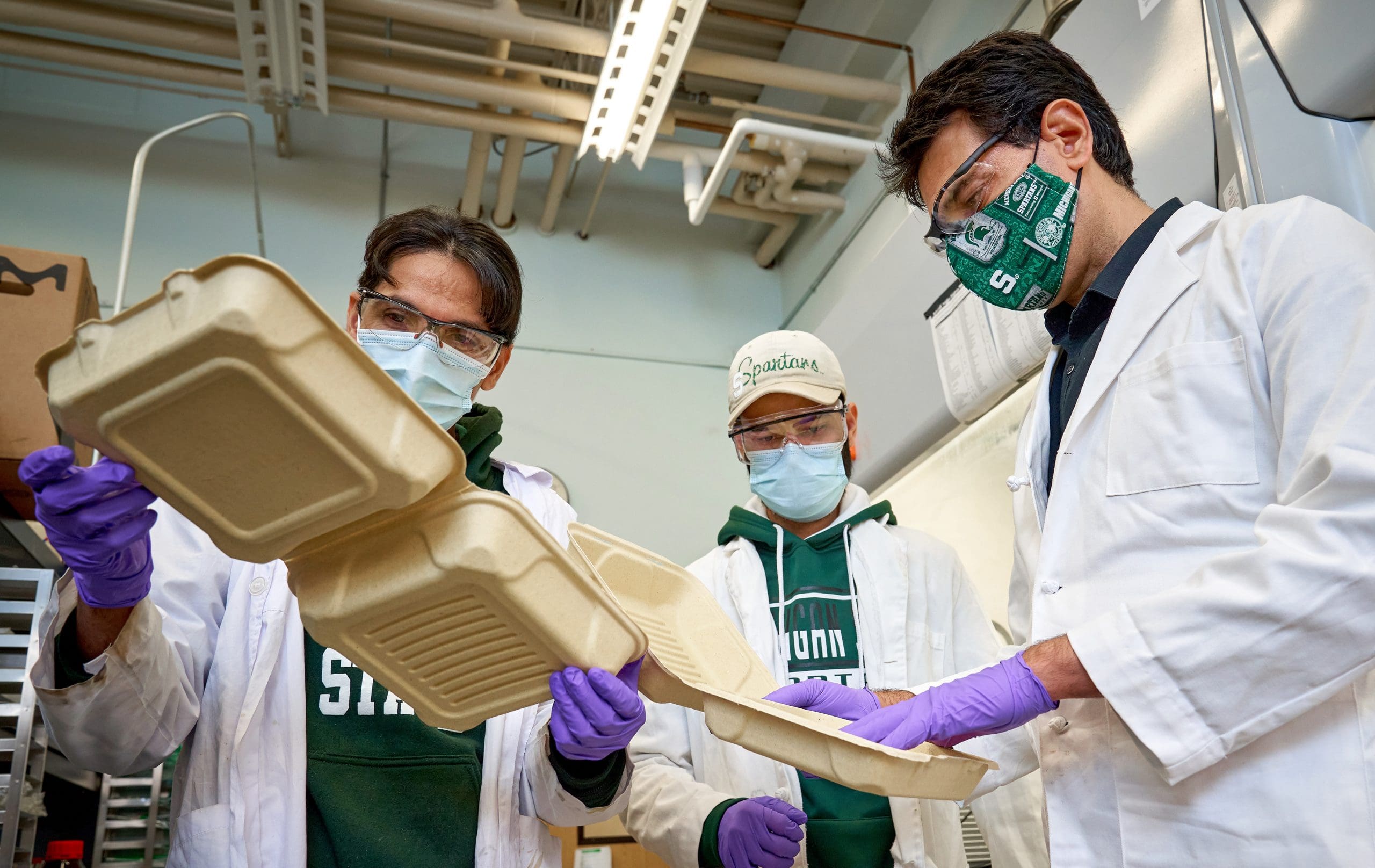 Without the support from the MSU Innovation Center, Rabnawaz said his research would not have moved ahead as quickly as it has.
"That's important to get the advantage," he said. "If I don't have the support that connects this data to the industry, my research wouldn't make it to market. I need to focus on my research and mentoring students. With the facilitation and encouragement from the Innovation Center, my work can thrive.
"It motivates me, honestly. I don't know where I'll stop now."