Diamonds are grown at Michigan State University.
But these gems aren't destined for jewelry; they're materials created for use in semiconductors and other advanced electronic applications.
And Timothy Grotjohn, a professor in MSU's College of Engineering, has been researching and working on the technology for decades.
"Over the past 30 years, I've been involved in not just the equipment but the processes and applications for lab-grown diamonds," Grotjohn said. "People are surprised we grow diamonds at Michigan State."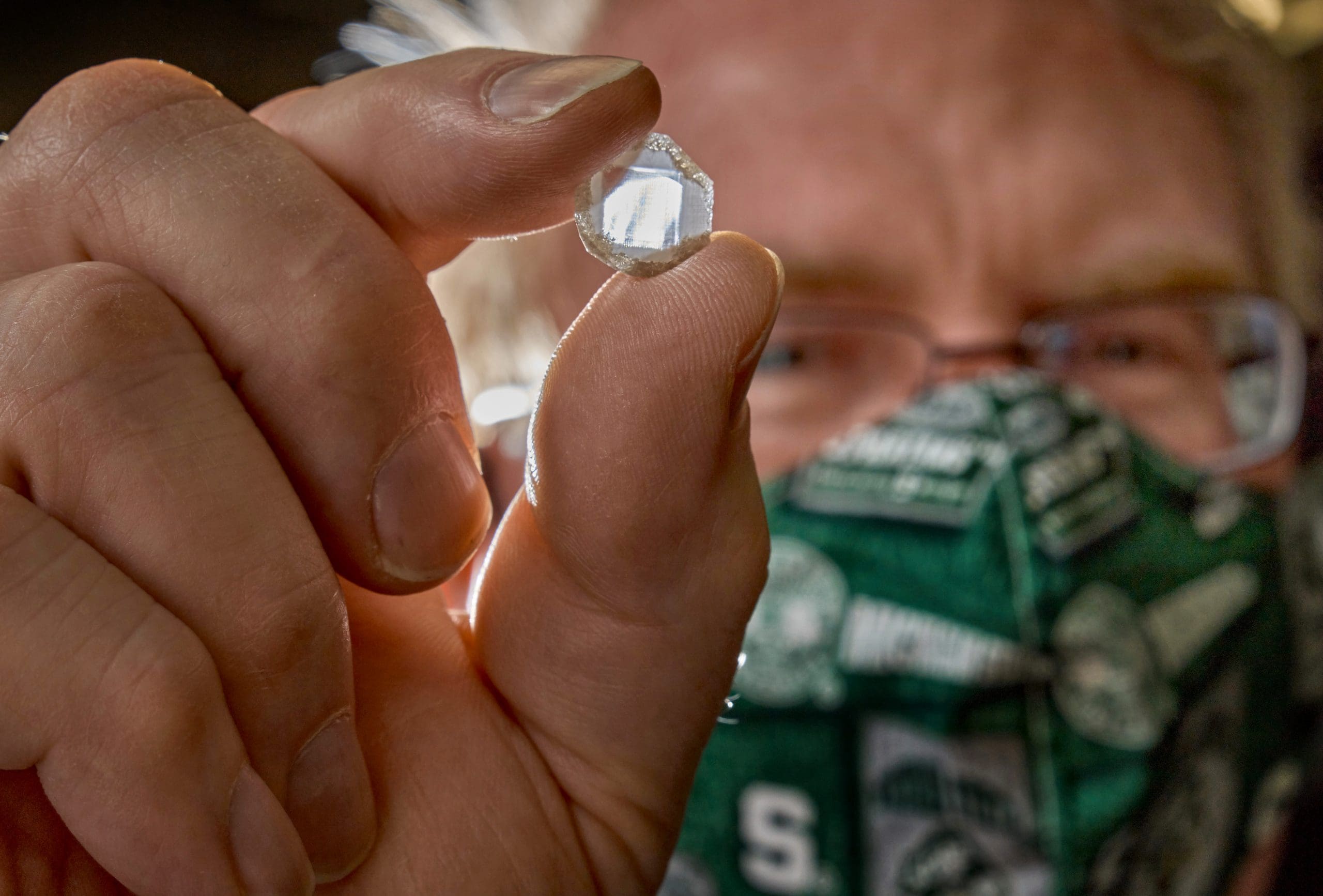 Diamond has a broad range of applications, Grotjohn said, thanks to its extreme properties.
"What's held it back is it's hard to grow," he said. "You can't take a mined diamond and use it for these applications. There are too many impurities and imperfections. It might look fine on a ring, but that's not what works for electronics."
Two universities are doing the majority of the diamond research in the country – MSU and Arizona State. Grotjohn, MSU Innovation Center's 2021 Technology Transfer Achievement award winner, holds nine patents related to diamond synthesis and processing.
"MSU is getting to be known for its diamond work," he said. "We can supply those key semiconductor pieces others can't."
That work is crucial for entities such as the U.S. Department of Energy because diamond material has an incredibly high thermal conductivity – much higher than copper – making it ideal for use in semiconductors.
"When you use a diamond in a photon or proton beam, it holds up," Grotjohn said. "Most other materials would be destroyed."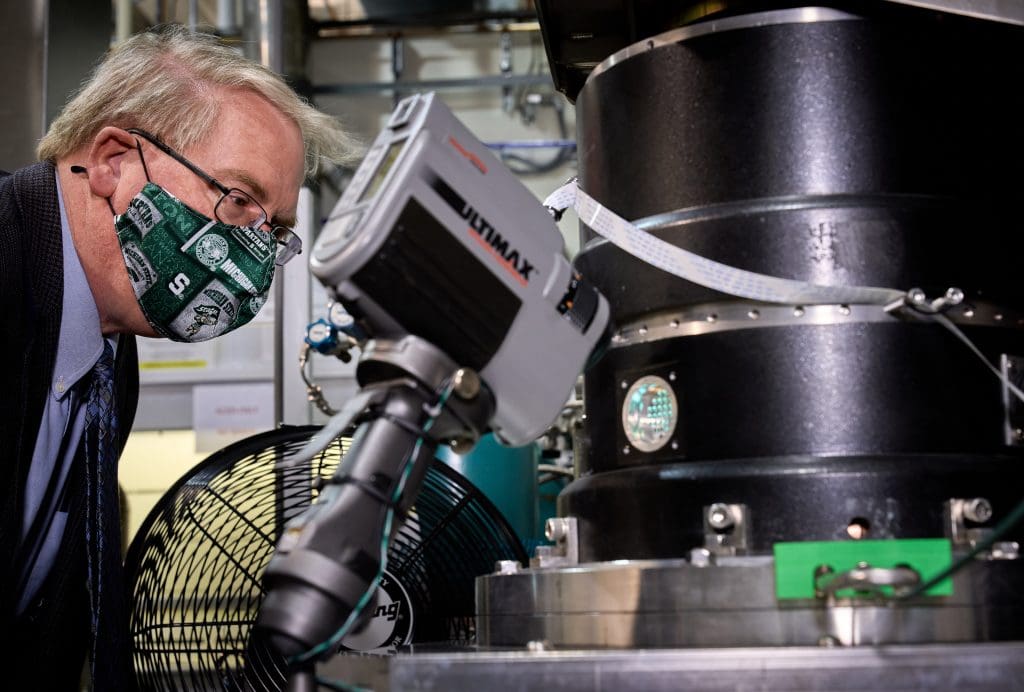 Grotjohn's work also intersects with the Fraunhofer USA Center for Coatings and Diamond Technologies, located on MSU's campus. Fraunhofer provides innovative research and development services based on its expertise in coating and diamond technology. Grotjohn is a senior scientist in the center, working on the modeling, design, diagnostics and applications of plasma-assisted materials processes and processing machines.
In 2019, Grotjohn co-founded Great Lakes Crystal Technologies, created as a spin-off from MSU's work with Fraunhofer, focused on creating a cost-effective source of high-performance diamond materials for advanced, non-gemstone applications.
"It's good that MSU is interested in moving this technology out into useful applications that will help society and the country and the world," Grotjohn said. "Diamond has lots of good uses. For me, it's good to see the work you've done over the years not only has produced the papers and journals, but it's now becoming products and moving into companies."