Matthew Daum knows Packaging.
He holds a bachelor's, master's and Ph.D. from MSU's school of Packaging, and since January of 2020, he has served as the school's director.
In between, he spent more than two decades working at HP in a variety of roles – some directly connected to packaging, others fueled by what he learned from MSU's packaging program.
Combined, those experiences — in addition to a significant list of partnerships forged —made him a natural recipient of the 2022 MSU Innovation Award for Corporate Connector of the Year. Companies like Perrigo, ConAgra, Hershey, Colgate and Campbell's is just a sampling of the collaborations that Daum has formed to benefit packaging students and faculty.
"I come from an industry background; it's the world of academia that's the new part for me," Daum said. "Since I arrived at MSU two years ago, I've really focused on trying to listen and being deliberate about connecting those in the industry who've reached out for whatever reason."
Some get in touch with Daum to congratulate him on his position or to meet the new head of the packaging school; others want to know how they can help the students. Still others have philanthropic goals related to the program. And there is a steady demand for corporate connection to the school in the interest of recruiting new graduate talent.
"You never know going into those conversations where or how people want to connect, so I don't try to presume what it's going to be," Daum said. "I'm a huge believer in connecting not just for yourself but to help others in the same ecosystem. I like all of it."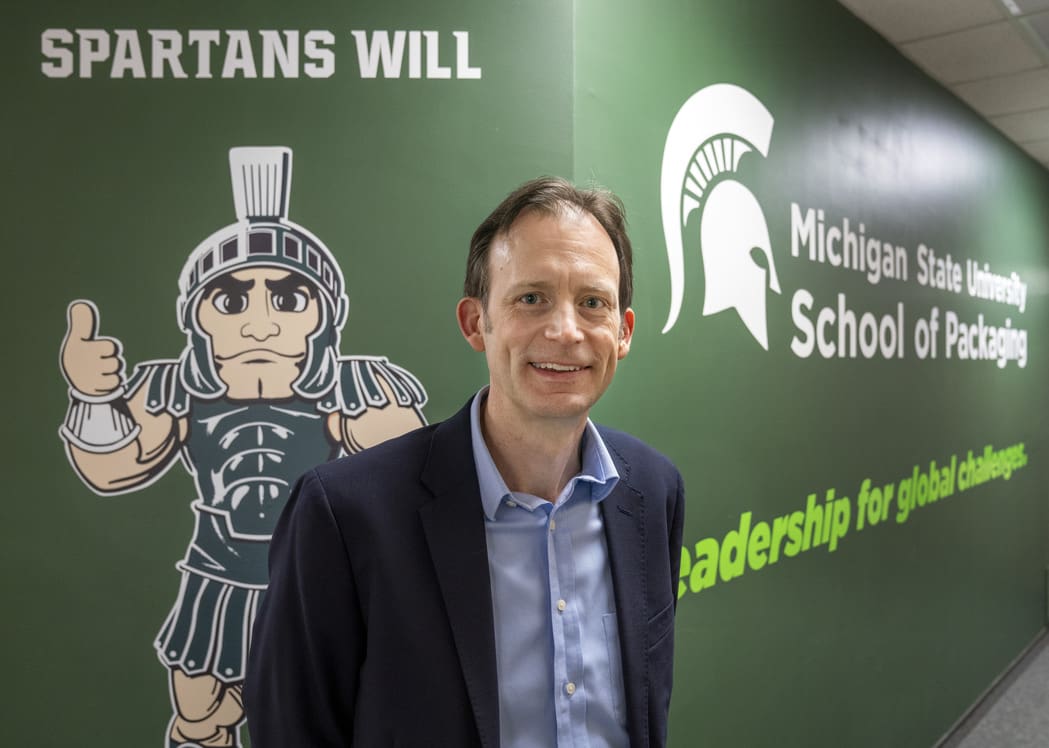 Daum was 25 years into a career with HP, doing an executive rotation when the opportunity to lead the School of Packaging was presented to him.
"A friend of mine who's a former industry C-suite executive called me and said, 'Look, at this stage in your career, you have a unique opportunity with your background to come into academia with a business emphasis. That's what the school needs.'
"He really challenged me," Daum said. "It aligned with my value of giving back when you can."
Daum's time as a student in the school he now leads gives him a unique perspective.
"I see what has worked and what the core elements are that equip students that become really valuable in the industry," Daum said. "From a corporate connection perspective, I feel like I've got a base to understand what the industry is looking for from our graduates."
He likened it to two people speaking different languages about the same subject. "You may not understand what the other one is saying even though you're talking about the same thing. I do feel like I'm an interpreter in the sense that I bridge the gap between academia and the corporate world."
In addition to teaching and developing the next generation of packaging engineers, the school cooperates with the Burgess Institute for Entrepreneurship and Innovation and encourages its students to consider business minors.
"The support of the MSU Innovation Center is critical," Daum said. "It's a great source to help our faculty take something from a theoretical idea to translational research that could be licensed or turned into a small company. And it brings legitimacy when I'm talking with other companies in the industry."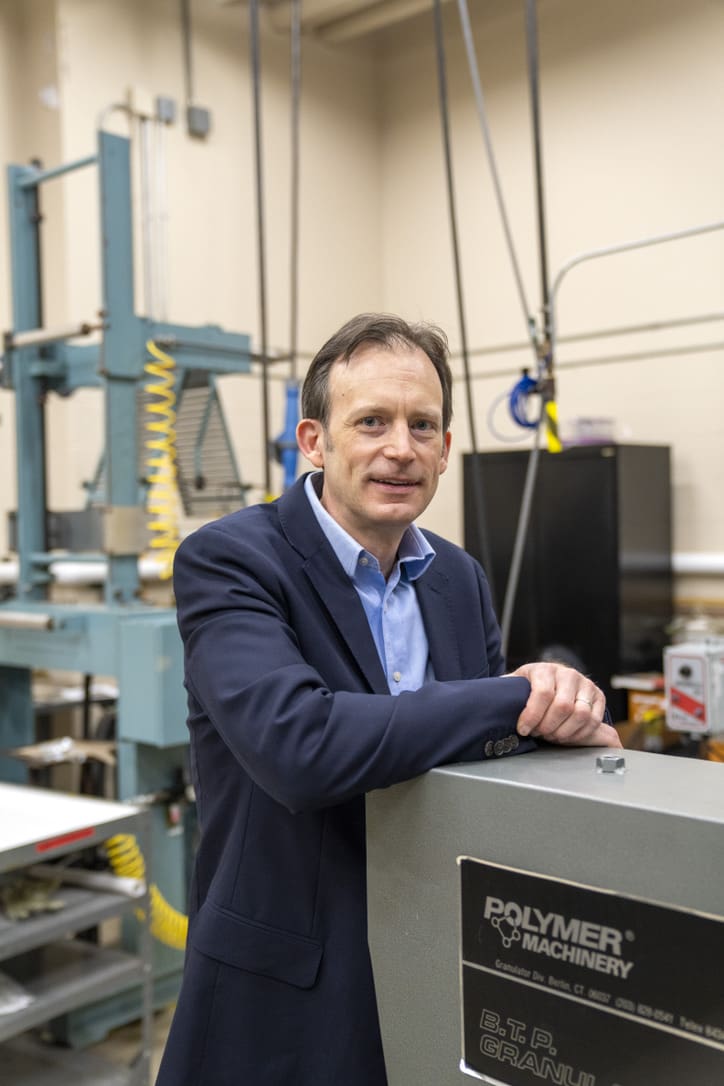 In addition to helping finalize a multi-million dollar gift to renovate the School of Packaging building, Daum also helps coordinate a number of opportunities for students and faculty throughout the academic year.
"We just concluded our spring career fair and had 85 companies recruiting, plus many more that posted jobs outside of the in-person event," he said. "The interest in what we're doing here is something special."