The research team, consisting of Daniel Morris, Ph.D., associate professor in the department of Electrical and Computer Engineering, Michael Lavagnino, Ph.D., academic specialist in the College of Engineering, and Steven Yik, MS, will also be recognized.
Through this interdisciplinary team, they were able to develop Sows In Motion (SIM) an artificial intelligence program to process the images of female breeding pigs to detect abnormalities in locomotion caused by lameness and to identify the changes in body condition that occur over her lifetime. The SIMKit is the 3D camera and computer processing system used to capture the images of sows while they are walking in the barn (in motion).
"If pigs could talk, they would tell us when they are hurting", Daniel Morris said. "But since they can't, our system is designed to unobtrusively monitor them and catch early-stage health problems while they can still be treated".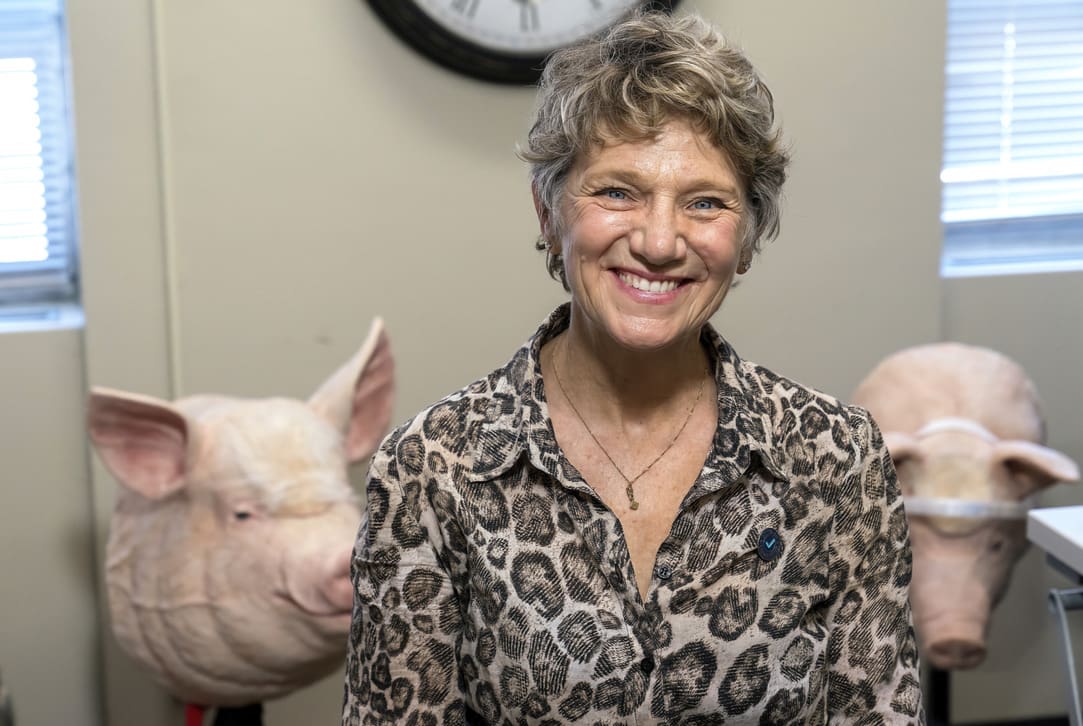 "SIM is a personalized caretaker", Steven Yik said. "A system designed to aid pigs in need, and alert their farmers, to provide best care that they deserve."
To maximize the potential of SIM system, Benjamin partnered with the Michigan Translational Research and Commercialization AgBio Innovation Hub and commercialization program director, Joseph Affholter of the MSU Innovation Center.
"Without their support team, help with the budget, critical analysis of our ROI and connections with the MSU Innovation Center, we wouldn't have gotten the exposure we needed," Benjamin said.
With help from the Innovation Center as well as Red Cedar Ventures, a wholly-owned subsidiary of the MSU Foundation, Motion Grazer AI was launched in 2020 with founders John McIntyre, Madonna Benjamin, Daniel Morris and Michael Lavagnino.
The Motion Grazer AI team is still in the process of raising money and advancing the technology – both in software and the hardware, said Joe Affholter, the commercialization program director for the MTRAC AgBio Innovation Hub, which operates with support of the MSU Innovation Center.
"This is not a story about a technology that worked the first time and solved all the perceived problems. But is a story about a technology that has the potential to change an industry and is very much continuing to develop in real time," Affholter explained. "It is a hard-working team that is partnering with internal (MSU) and external experts. And they are seeing some truly remarkable advances as they do so."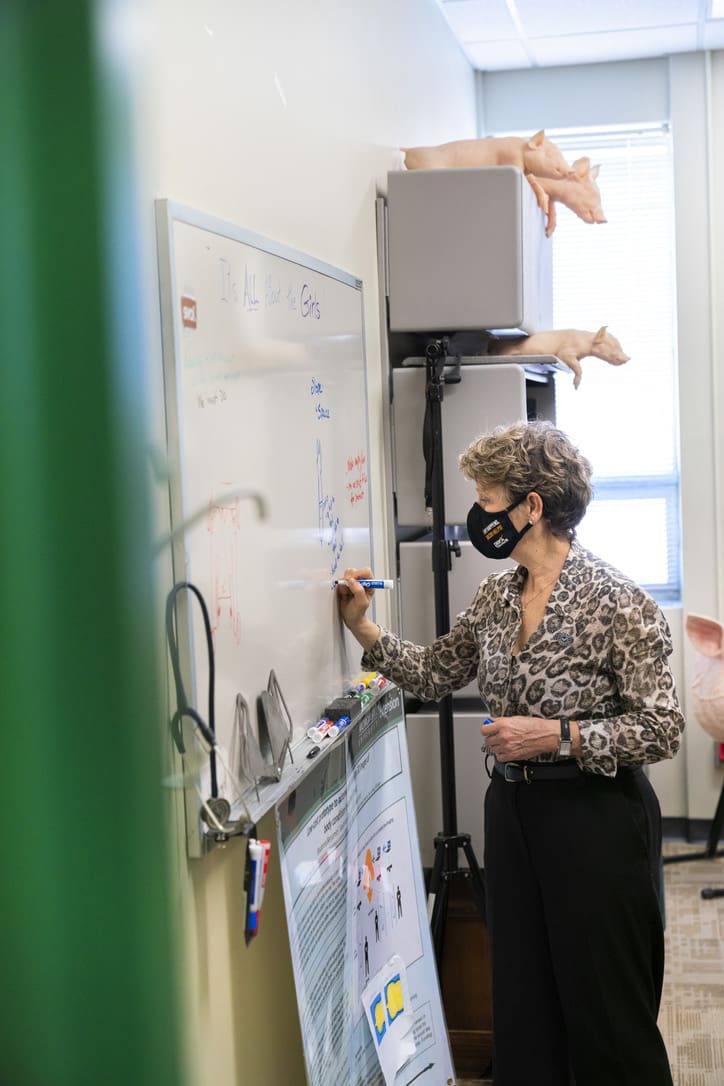 The cross-disciplinary nature of the team brings together experts in animal health and wellness with visual learning systems, software engineering and AI to create a unique approach to improving animal health and farm productivity.
"The opportunity to work with this team of experts and students to design the SIMKit has been a wonderful combination of my passions in engineering, veterinary medicine, and teaching" said Michael Lavagnino.
Madonna's "laboratory" is within the barn. "Our intelligent sensors act as eyes for the stockperson and producer," Benjamin said. "With such tools, there is prosperity for all – the sows, the producers and the stockpersons."
"She is a hands-on researcher, often on the road and in the barns as early as 4 a.m. to monitor and assess the animals she is helping," Affholter added. "As such, she is a genuine animal caregiver, a leading-edge researcher and team leader, and a true agriculturist at heart."