Michigan State University faculty often juggle several jobs at once — from multiple lines of research, to delivering lectures for hundreds of students (undergraduate and graduate), to applying for multimillion dollar grants.
For Jetze Tepe, Ph.D., they all have one thing in common: teaching.
"Whether you're in the classroom or in a lab, you're trying to teach people how to independently solve problems," Tepe said.
Even writing grants is about helping funders understand their potential impact.
"I don't look at it as different worlds, it's all versions of the same thing."
Tepe, a professor in the Department of Chemistry and the MSU Innovation Center's 2022 Innovator of the Year award winner, focuses his research on the synthesis of natural products and medicinal chemistry. His drug discovery work seeks to identify innovative therapeutics for neurogenerative diseases and cancer.
To do that, he does a kind of recycling.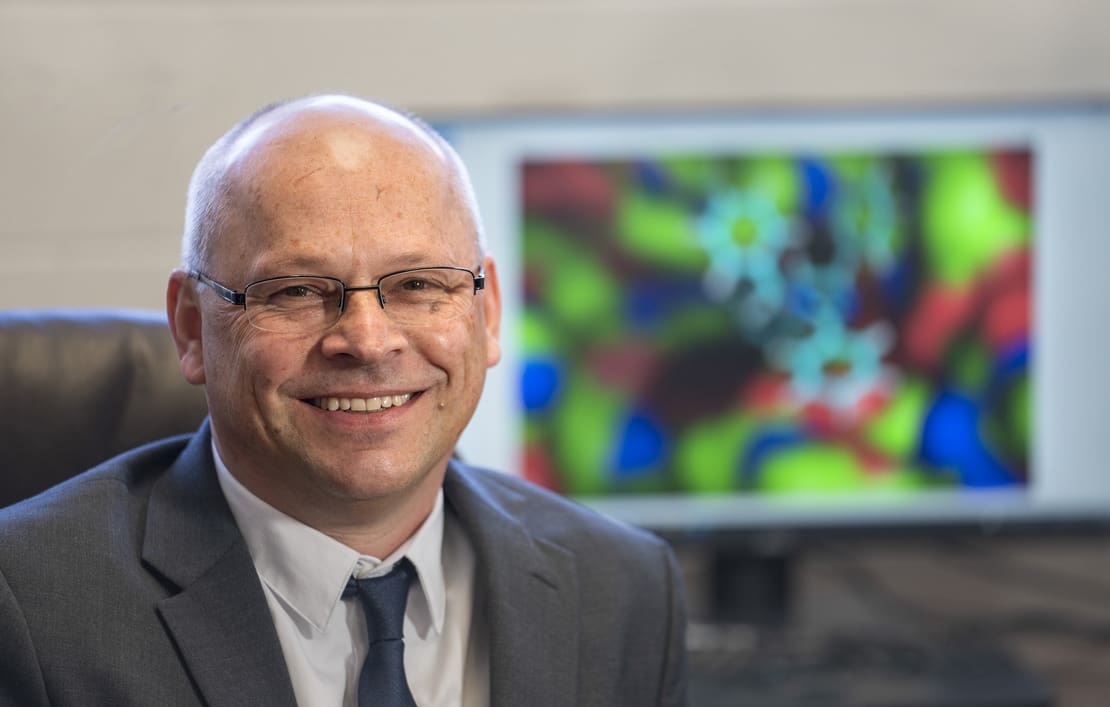 Tepe is studying the proteasome – a machine in every cell that works to degrade and recycle the amino acids from proteins that have been tagged for removal from the cell. His synthetic chemistry program aims to develop inhibitors or activators of the proteosome, which would be useful in altering several disease states. He is pursuing activators — small molecules that target and activate the proteosome, to accelerate the degradation of proteins that build up to create plaque in the brains of Alzheimer's and Parkinson's disease patients. The proteasome activation should help prevent or reverse the toxic accumulation of these proteins, to prevent or delay the symptoms of these terrible diseases.
"These were undruggable proteins," Tepe said. "It's an area people have tried to target for decades, and they haven't been able to do that with small molecules. We thought taking a completely different approach would be interesting to investigate, and that seemed to work."
Tepe said he's particularly excited when his research has an immediate application to people's health. "When it works, that's a big reward," he said. And moving those innovations to market enhances the reward further.
MSU Technologies has played a key role in commercializing Tepe's research.
"The MSU Innovation Center and the Drug Discovery Center in the pharmacology and toxicology department have been enormously helpful pushing this forward," Tepe said. "When we first had this idea, it was difficult to get funded. Then we got more preliminary data with the help of internal funding from MSU which got us the data we needed, and almost immediately we got three NIH grants as well as significant interest from outside investors."
Combined, the grants from the National Institutes of Health awarded Tepe's team approximately $1 million per year for the next few years to explore this new therapeutic strategy.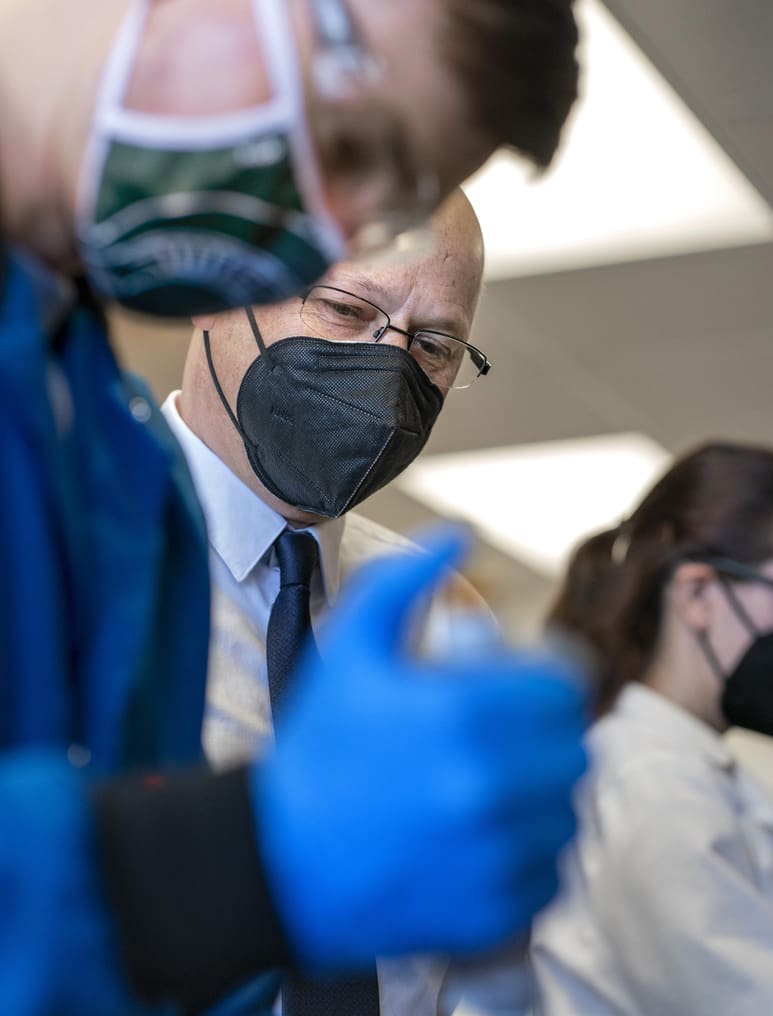 Students have played key roles in this work, and Tepe wanted to ensure they would be included in the patents. Now, they're poised to take an exciting next step together. "We were approached by one of the top five largest pharmaceutical companies globally that gave us the funding to start our own company," Tepe said. Portera Therapeutics was founded in November 2021.
"The cool thing is, there really appears to be a direct application to the work the students did. They're going to stay involved with the company and beyond, pushing this research further."
"This whole process has been so rewarding," Tepe said. "Whether my students have a passion toward a cure for Alzheimer's or Parkinson's or just for the discovery of the science itself, just having the application for the research be clear to them when they're spending these long hours working on it is very rewarding."