Michigan State University is leading the next wave in solar energy with the help of a very enthusiastic chemical and materials engineer.
Richard Lunt, Ph.D., the Johansen Crosby Endowed Professor of chemical engineering and materials science at MSU, is also the co-founder of Ubiquitous Energy Inc., a company commercializing transparent solar cells for windows and other surfaces.
"Once you realize you can do this, you can make a solar cell that looks just like a window, it really sparks your imagination," said Lunt, MSU Innovation Center's 2022 Technology Transfer Achievement award winner.
Ubiquitous Energy has licensed Lunt's entire portfolio of provisional patents for this technology, and they are working to commercialize it now.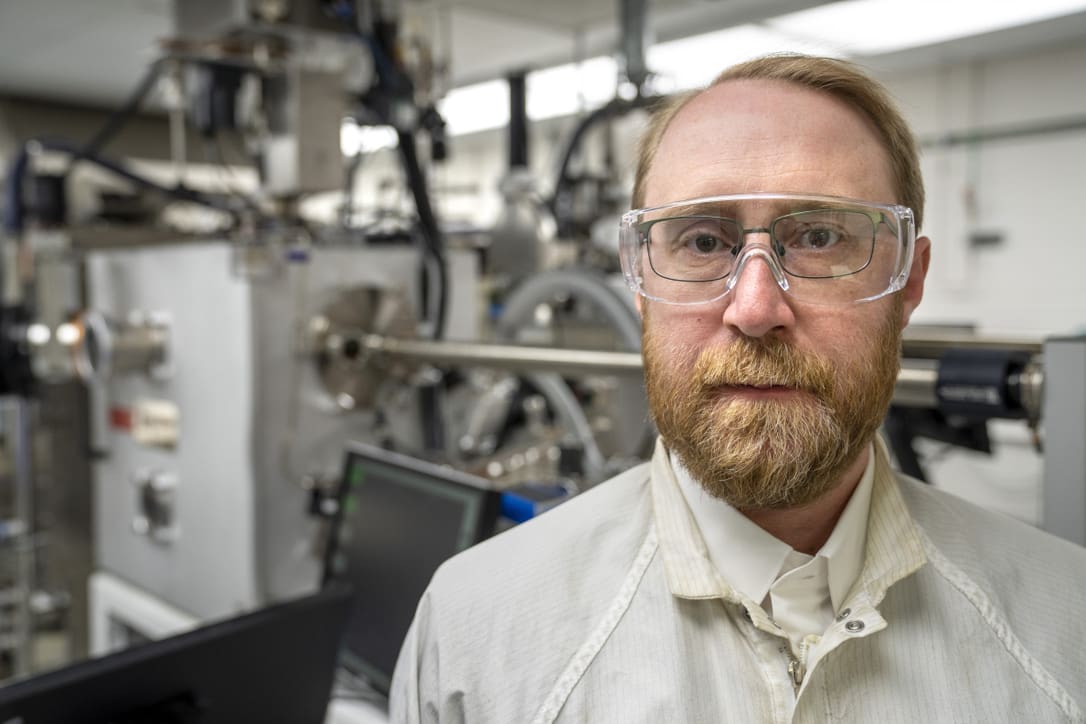 His research is already being put to work on campus. In August of 2021, transparent solar glass panels were installed above the entryway of the Biomedical and Physical Sciences Building. The 100 square feet of glass generates enough electricity to power lighting in the building's atrium.
"MSU has our first installation external to the company," Lunt said. "We have dozens of projects that are now getting installed around the world from our pilot line. We're now gearing up for commercial-size production lines, which will be truly transformative."
It's easy to get excited about sustainability talking with Lunt. Even his lab's website has a section dedicated to fun.
"What we do is demanding. At times, it can be all-consuming," said Lunt. "It's important to take a step back, take a break and do fun things together to build our team dynamics. When you have researchers who are supported, it helps everyone perform at a higher level."
Growing up in the suburbs of Philadelphia and Boston, Lunt got interested in sustainability at an early age. "I always wanted to push my parents to live off-grid," he said.
With a father and grandfather who held Ph.Ds. in chemical engineering, Lunt was all but destined to take that path as well.
"I'm a bit of an oddball, though," Lunt said. "My focus was more on materials science, and I was the first to go into academia."
But it was the perfect fit for working at MSU.
"Our department is actually a combined materials science and chemical engineering program, which is only one of a handful in the country, and it is ideal for our group," he said. "We get students from both chemical engineering, focusing on fluids, and materials science, focusing on solids."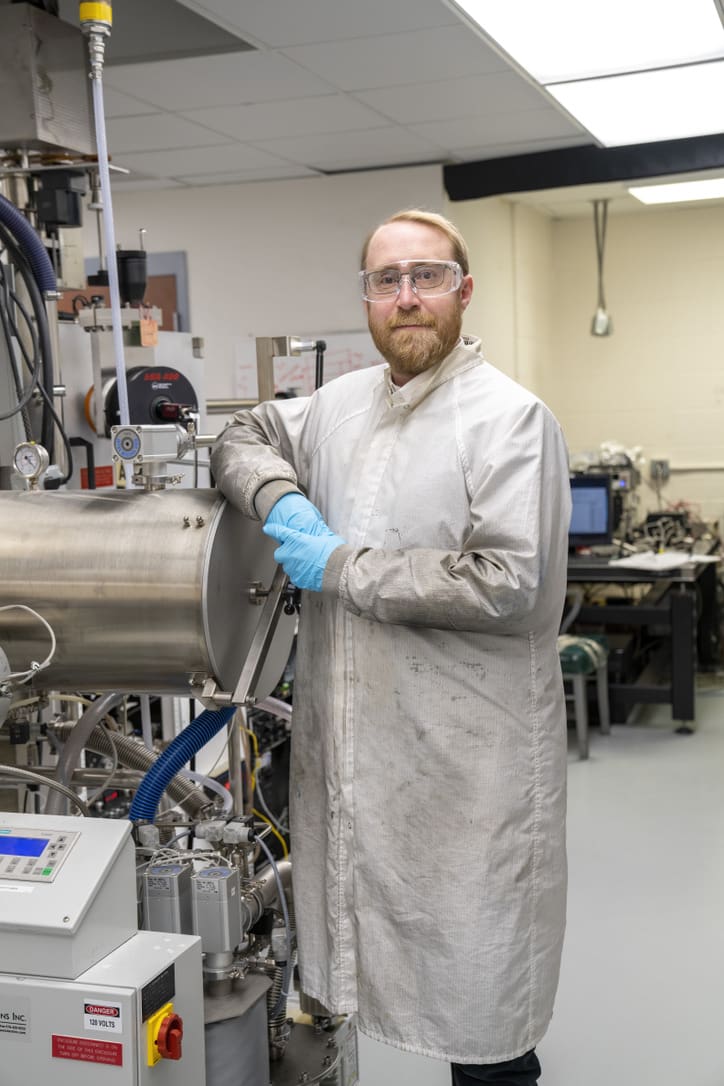 This synergy was key in the creation of transparent photovoltaics, adding another tool to the toolbox for sustainability engineers. And with the help of MSU Technologies, commercialization was a logical next step.
"The MSU Innovation Center is fantastic. They've helped me think about the importance of the wide breadth of technologies we're developing, assessing the potential of each of these discoveries and connecting us to funding or to industry for licensing," Lunt said.
"I've worked with patenting and technology offices at U of M, Princeton and MIT, and they've been very good, but I'd say MSU Technologies rivals any I've worked with. They've been fantastic and very supportive."