Michigan State University's Innovation Center is the focal point for supporting, creating, and launching innovative ideas that originated from our faculty. The MSU Innovation Center strictly focuses on fostering innovations, entrepreneurship, and technology commercialization.  
While Michigan State University's Innovation Center is the core, there are key components and initiatives that the MSU Innovation Center includes. One of those key components is Michigan State University's Technology Transfer, also known as the technology transfer arm of Michigan State University.  
To bring the university's inventions and innovations to the market, MSU Technologies assists in transferring technology and intellectual property developed at the university to the private sector. For start-up support for these ideas and entrepreneurship, MSUT has countless hardworking teams to help launch startup companies by offering guidance on business development, funding, and access to resources.  
With the numerous internship positions at Michigan State University's Innovation Center, MSUT provides a home for STEM majors to make connections and build skills for future professional plans.  
As a senior at Michigan State University in the James Madison College and aspiring to become a lawyer, Joshua Dorcely held the position of Tech Transfer and Commercialization at the MSU Innovation Center. He believes his experience with the company was not only educational but also led him outside of his comfort zone.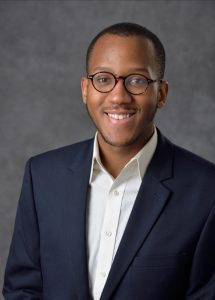 "Intellectual Property wasn't something I saw myself going into at first," said Dorcely. "After familiarizing myself with everything related to intellectual property, I found it to be a great learning opportunity for me to figure out my path for law school."  
In his role at MSUT, Dorcely has gained valuable insights into contract structures, essential concepts, and language used within contracts, along with an understanding of intellectual property and the legal aspects associated with its use.
The objective of MSUT is to assist Michigan State University's researchers in identifying and protecting intellectual property such as patents, copyrights, and trademarks affiliated with their creation.  
"I've never heard of the MSU Innovation Center throughout my years at Michigan State University," said Dorcely. "However, I want to be a lawyer and the position at MSUT was a great opportunity to help me build those skills to help me be successful in law school."  
MSUT facilitates confidential disclosure, material transfer, and data use agreements (CDA, MTA, and DUA) with the goal of facilitating the protection, development, and commercialization of technologies developed at Michigan State University.  
A Confidential Disclosure Agreement (CDA) is a legal contract that governs the sharing of confidential information with outsiders while safeguarding it from public disclosure. CDAs protect data, prevent early patent loss, and cover proprietary data like inventions and research plans. 
A Material Transfer Agreement (MTA) is a legal contract allowing universities and non-profit organizations to share tangible research materials. MTA defines rights for intellectual property rights, addresses record-keeping for materials entering or leaving the organization, and safety measures. MSU Technologies informs relevant departments, and once signed, the material transfer is allowed.  
A Data Use Agreement (DUA) is a legal contract for sharing data between universities for research. DUAs cover intellectual property, restrict data use, access, and distribution, maintain data records, address safety concerns, and ensure approval for research data sharing.  
According to Dorcely, he developed valuable organizational skills as he managed numerous documents and kept track of the company's mailbox, which received thousands of emails each month. 
"I'm a part of the CDA, MTA, and DUA team," said Dorcely. "Making me responsible for drafting all of the agreements that come through the office."  
With the tasks associated with the internship, interns rely heavily on the faculty and staff to act as mentors and aid them in their hands-on experience with the program. Participating in these tasks offers interns insights into research, inventions, and the intricate commercialization process. 
"Outside of the great people I met during this internship, learning about the inventions, and learning about the research happening at MSU was the most rewarding part of the internship, said Dorcely. "Getting behind the scenes and working with big names like Pfizer made it more interesting and the experience much more fruitful."  
Students who work for the MSUT can engage in and find their passion and receive great support and mentorship from the center that will last a lifetime. 
"To future interns in my position, have fun, learn, and take in every moment," Dorcely stated. "Be prepared to learn and be prepared to be open-minded and take it one step at a time." 
About the MSU Innovation Center: 
The MSU Innovation Center is dedicated to fostering innovation, research commercialization, and entrepreneurial activities from the research and discovery happening across our campus every day. We act as the primary interface for researchers aiming to see their research applied to solving real-world problems and making the world a better place to live. We aim to empower faculty, researchers, and students within our community of scholars by providing them with the knowledge, skills, and opportunities to bring their discoveries to the forefront. Through strategic collaborations with the private sector, we aim to amplify the impact of faculty research and drive economic growth while positively impacting society. We foster mutually beneficial, long-term relationships with the private sector through corporate-sponsored research collaborations, technology licensing discussions, and support for faculty entrepreneurs to support the establishment of startup companies.   
Is your company interested in working with MSU's Innovation Center? Click Here.