At Michigan State University, research unfolds daily as researchers introduce their creative ideas and innovations. However, there is one unique place on campus that is dedicated to translating those discoveries into tangible products.  
With these discoveries, The MSU Innovation Center is the core of creating partnerships that will develop economic value from the research efforts of MSU's students, faculty, and staff.  
While the MSU Innovation Center fosters collaborations and helps faculty and students translate their discoveries into market-ready products, Michigan State University Technologies serves a vital role by bringing these innovations to the marketplace.  
To serve this role effectively, MSU Technologies needs a collaborative effort. MSUT's professional staff works with researchers and industry representatives throughout the commercialization process. While actively working to bring these products to the market, MSUT provides a hands-on experience for students in this field of study. 
The Michigan State University Technologies Internship Program offers students from diverse backgrounds in science, engineering, business, and law to engage in various areas of intellectual property and commercialization. Opportunities provided include intellectual property management, technology assessment, market research, licensing, and entrepreneurship support.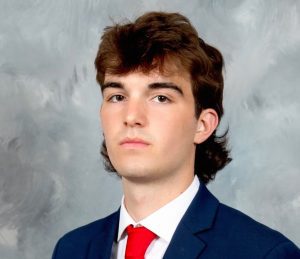 Tommy Rabaut, a Chemical Engineering student at Michigan State University, serves as an Engineering Intellectual Property Commercialization Intern at MSUT. With a passion for technology and innovation, he enrolled in an engineering entrepreneurship course, which developed his desire to pursue a career as a patent attorney. 
A patent attorney's primary role is to assist inventors, businesses, and organizations in securing patents for their innovations. Along with this role, various forms of research are essential for their inventions.  
"The position offered at MSUT was perfect because it allowed me to do something I'm passionate about while getting very good work experience," explained Rabaut. 
Rabaut's internship position consisted mainly of conducting research for his tech managers at MSUT. Through this research, he used his engineering background to decide the market potential and intellectual property strength of various technologies given to the technology transfer office by MSU faculty.  
"Once you work through your first technology, you will have a really good understanding of the process and it'll make researching future technologies very doable," said Rabaut. "I've fully completed two technologies to date and they're both engineering-related." 
According to Rabaut, the internship offered a more practical learning experience than course assignments. He obtained many skills throughout this experience, including conducting in-depth research, effective writing, presentation of findings, and proper communication with supervisors are specific skills that he believes will be valuable as a patent attorney.  
"Classwork can be very mundane and sometimes incredibly boring," emphasized Rabaut. "Working on new technologies expands my knowledge on engineering process development, the beginning to end of specific projects, and its challenges." 
With the extensive training given at the beginning of the internship, imperative information is gone over for student interns to have a clear understanding of the internship and to learn the basics of intellectual property. Following the training process, interns start putting their knowledge to use by completing weekly tasks given by their team of tech managers.  
"While interns engage in a hands-on experience during the internship, time organization, and management are equally important because they are required to balance their workload with their schooling," explained MSU Technologies Assistant Director Dr. Herlache.
Tom Herlache joined MSU Technologies in 2004. Along with coordinating MSUT's internship program, he facilitates the screening of MSU's technology portfolio, manages relationships with external service providers, and works with amazing staff to bring technologies to the market. In addition to his imperative roles at MSUT, he takes on the additional responsibility of serving as a mentor to ensure that interns receive guidance in both the workplace and their academic courses. 
"My supervisor, Tom Herlache, is very intelligent and respectable," said Rabaut. "The whole office was very welcoming and helpful from the moment I started my internship. 
Gaining a mentorship experience is highly likely to happen during this internship program due to the connections and networking that happen throughout the office and campus. To help interns achieve their professional and personal goals, MSUT provides guidance and support to experienced individuals. 
With MSU Technologies' hardworking staff and the team of driven student interns, hundreds of innovative technologies are being disclosed to the office every year. As Michigan State University's Innovation Center continues to grow, the impact of our faculty's innovations will continue to shape the future. 
About the MSU Innovation Center: 
The MSU Innovation Center is dedicated to fostering innovation, research commercialization, and entrepreneurial activities from the research and discovery happening across our campus every day. We act as the primary interface for researchers aiming to see their research applied to solving real-world problems and making the world a better place to live. We aim to empower faculty, researchers, and students within our community of scholars by providing them with the knowledge, skills, and opportunities to bring their discoveries to the forefront. Through strategic collaborations with the private sector, we aim to amplify the impact of faculty research and drive economic growth while positively impacting society. We foster mutually beneficial, long-term relationships with the private sector through corporate-sponsored research collaborations, technology licensing discussions, and support for faculty entrepreneurs to support the establishment of startup companies.   
Is your company interested in partnering with the Innovation Center? Click Here.