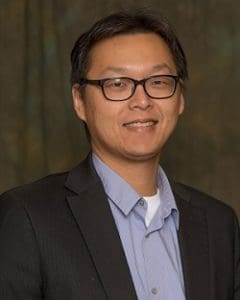 Assistant professor in MSU's Department of Computer Science and Engineering, Guan-Hua Tu, has been researching the security of 4G/5G networks in order to discover design problems within cellular networks. 
Through his research, Tu has developed a variety of tools and applications that can help the operators and the mobile device manufacturers to quickly discover the functional incorrectness of a layer of service applications. 
" We leverage interdisciplinary technologies such as model checking and the automatic testing and automation of such tools. Then we can quickly have a lot of users identify their progress in an efficient way," Tu said. 
Tu's goal is to provide mobile device users with a more practically secure mobile ecosystem by paying more attention to security problems that will cause a real-world negative impact. .
Tu's research in mobile network security is significant, as a lack of secure networks can affect close to a billion people. 
"If there are any problems in their standards this problem will affect billions of mobile users. It is a challenge to find and address these problems, but it is something I want to do," Tu explained. 
When asked how his research will impact industry and everyday life, Tu said: " I think when you're using a smartphone you are already benefiting from my research. Once we identify the critical problems you still cannot attack mobile users or the mobile operators such as AT&T or T-Mobile. "" We will not only report our findings to them but also provide the standard compounding solutions," he continued. 
Tu believes that operators such as AT&T or T-Mobile will be most interested in his work, along with phone manufacturing companies. 
"When smartphone manufacturers deliver their products, they need to ask to examine their product for security vulnerabilities in the product," Tu said. "My research is very good at this. We can help those companies discover all the abilities of their mobile products