Breanna Berry works with the communications team at the Innovation Center as a student intern. Berry's focus is mainly on videography and social media.
Berry's time at the Innovation Center has allowed her to further develop her skillset in the profession. She often works to create video content that will be used on the Innovation Center's website or social media pages.
"Through the Innovation Center I have been able to work at perfecting my craft, " Berry said. "The various projects I have been given have provided me with a great opportunity to hone in on skills needed for my professional career."
She is also excited about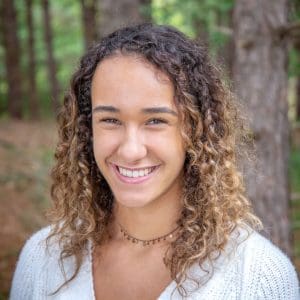 the prospect of new expertise in other areas as well.
"This experience has allowed me to learn above everything else," Berry said. "I have been able to develop the skills I will need going forward into a professional setting and that I am thankful for."
Berry is currently pursuing a major in digital storytelling with a minor in documentary production. She plans to graduate in the Spring of 2024.