Raven Lapaix is a student intern for the MSU Innovation Center. She works with the communications team and is currently working on a new social media campaigns and Website development to help revamp the Innovation Center.
"As a new communications intern I have mainly focused on social media presence and how it can be better," Raven said. "This has consisted of how to drive user engagement with our social media profiles and presenting new ideas to implement."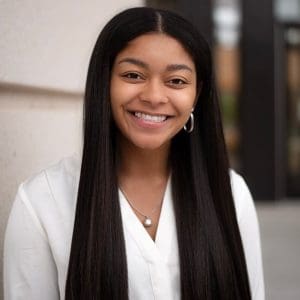 In addition to social media, Raven is also focused on uploading content to the Innovation Center website, editing Innovation Center content and learning to analyze user download rates.
Working at the Innovation Center has given Raven hands on experience and she has discovered a new understanding of what it means to be a Spartan. "Being able to understand the importance of innovation from MSU students and faculty has inspired me and I feel honored to be able to work in such a unique environment," she said.
Raven is currently a Senior pursuing a degree in Advertising Management and Public Relations.