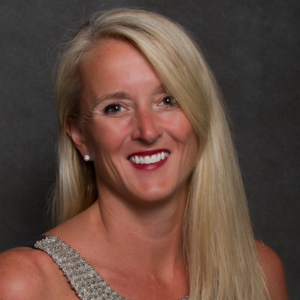 Jayne Ward, DO, FACH, FAAN, has been appointed chair of the Department of Neurology and Ophthalmology, a department shared by the College of Osteopathic Medicine and the College of Human Medicine.
Dr. Ward has served as director of the neurology residency, a professor in the department, and director of the National Multiple Sclerosis Clinic based at MSU.
After receiving her baccalaureate from MSU and her medical degree from the College of Osteopathic Medicine, Dr. Ward completed her neurology residency at Garden City Hospital in Garden City, Michigan, where she served as chief resident.
Dr. Ward has led and participated in numerous research studies and has been published in several publications, including in the Journal of Neuro-Ophthalmology and the Journal of Brachial Plexus and Peripheral Nerve Injury, among others. A national medical education leader, Dr. Ward has served in several capacities with the Accreditation Council for Graduate Medical Education including board of directors, executive committee, and the committees on requirements and on education.
To read the original article from the College of Human Medicine, click Here.
About the MSU Innovation Center: 
The MSU Innovation Center is dedicated to fostering innovation, research commercialization, and entrepreneurial activities from the research and discovery happening across our campus every day. We act as the primary interface for researchers aiming to see their research applied to solving real-world problems and making the world a better place to live. We aim to empower faculty, researchers, and students within our community of scholars by providing them with the knowledge, skills, and opportunities to bring their discoveries to the forefront. Through strategic collaborations with the private sector, we aim to amplify the impact of faculty research and drive economic growth while positively impacting society. We foster mutually beneficial, long-term relationships with the private sector through corporate-sponsored research collaborations, technology licensing discussions, and support for faculty entrepreneurs to support the establishment of startup companies.   
Is your organization interested in sponsoring further research done by MSU's Department of Medicine? Click Here.