Few people likely realize that agriculture is the second largest industry in Michigan, employing almost 25 percent of the workforce in the state. Michigan is also the second most agriculturally diverse state in the nation, thanks to the variety and volume of specialty crops that are grown here.
It should be little surprise then, that the Great Lakes Fruit, Vegetable, and Farm Market EXPO and Michigan Greenhouse Growers EXPO, held each year in Grand Rapids, is the largest event of its kind in the Great Lakes region. The agricultural trade show and educational event draws thousands of growers from throughout Michigan, Canada, and the Great Lakes region, as well as researchers and corporate agricultural-related technology (AgTech) representatives. This year's EXPO, held at DeVos Place Convention Center in downtown Grand Rapids from Dec. 5-7, will and startup companies from MSU and elsewhere.
"For MSU, the Great Lakes EXPO is an excellent opportunity to deliver programming to a vast range of stakeholders in the agricultural industry," said Doug Buhler, associate vice president for research and innovation at MSU and former head of MSU AgBioResearch. "But it's also where we get feedback on what their challenges are, so the EXPO is a really good place to connect, to learn more about what's coming next, and for us to deliver on our mission."
The EXPO offers valuable opportunities to make business connections through networking, as well as workshops to address crucial problems that growers must contend with, including pricing, weather, and sustainability issues, to name but a few. This year, the EXPO is also a valuable opportunity for MSU to showcase the research and innovations made by MSU faculty who are working to address the critical issues facing growers.
Solving complex grower challenges requires innovative partners
"How to deal with increasingly complex problems in the industry is very important to us," Buhler said. "Water issues, climate issues, ever-changing insect and disease issues, labor shortages. All of these are part of the university's mission to support those industries."
Indeed, labor issues are clearly the biggest challenge facing the agricultural industry in Michigan and the Great Lakes region. According to Greg Bird, executive director of the Michigan Vegetable Council, one of the primary organizers of the EXPO, worker shortages are nothing new, yet they have been exacerbated by government regulations and progress itself.
"Fifty years ago, the majority of people who worked in the fruit/vegetable industry were migrants who moved throughout the country," he said. "That workforce, just like everyone else, took advantage of programs that allowed them to put their children in college and not work on a farm. So that workforce is a fraction of what it used to be. Today a farmer has to apply for visa workers through the federal government, which involves a great deal of cumbersome paperwork which is difficult to manage and very expensive. And not getting that price back because people who farm are not price setters, but price takers."
Bird says that he and other organizers specifically focused on bringing agricultural technology companies and innovators to the Great Lakes EXPO this year to serve as the highlight of the show. A new Innovation Aisle focusing on AgTech developments, as well as the AgTech Symposium and AgTech educational sessions, will allow growers to learn about emerging labor-saving technologies and talk face-to-face with representatives of AgTech companies.
Agricultural diversity and labor-saving technology
The Great Lakes EXPO is the largest specialty crop trade show outside the state of California. Although California and a few other states may produce more vegetation in terms of sheer volume, Michigan is known for its ability to grow over 300 different specialty crops.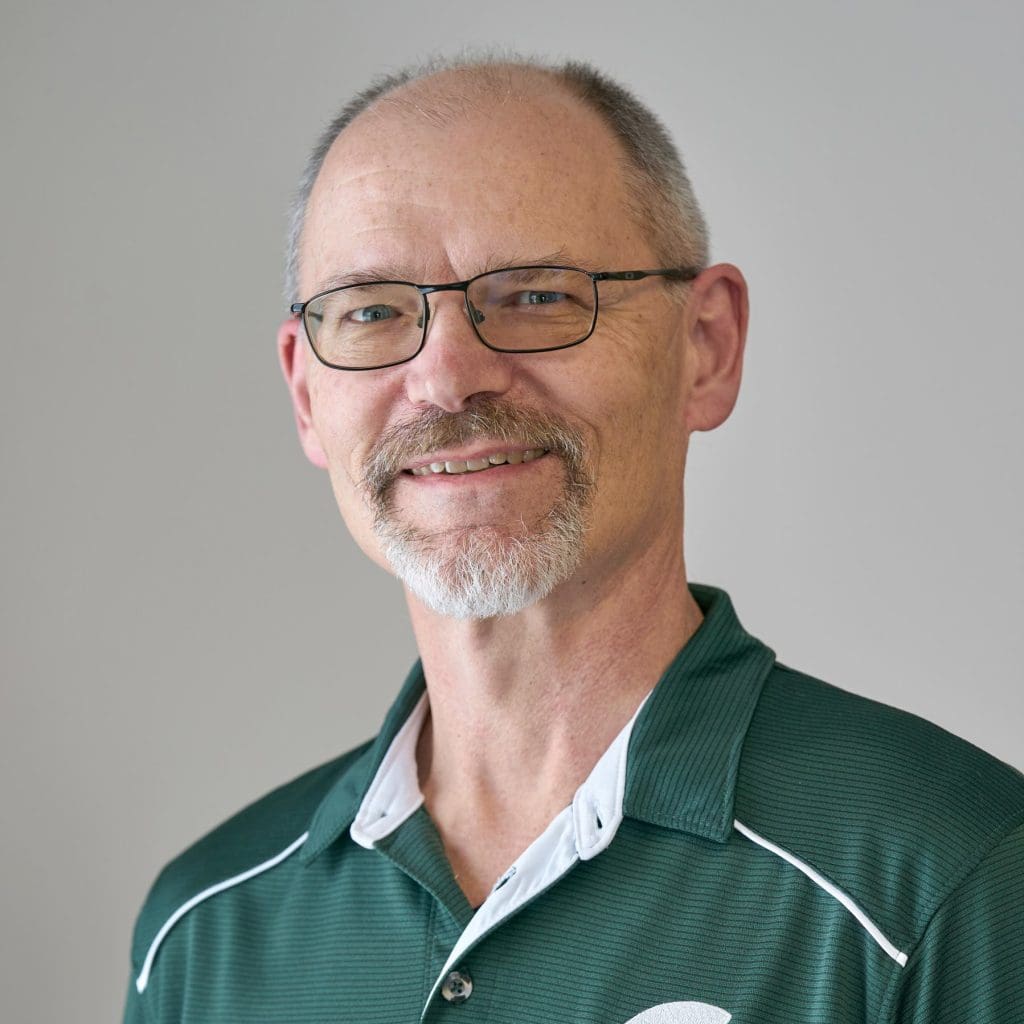 "It's rare in Michigan to find a grower who produces only one crop," explained Joseph Affholter, director of the Michigan Translational Research and Commercialization (MTRAC) AgBio Innovation Hub based at MSU. (The MTRAC AgBio program is co-funded by the Michigan Economic Development Corp. and MSU.) "Michigan's specialty crop producers are a versatile group. They are willing and able to adapt to changes in tools, methods, and markets. Cherry orchards become vineyards. Apple orchards sometimes become blueberry, peach, or hops growing areas. Specialty growers may also produce soybeans and other commodities and even have dairy or livestock operations. So, the Michigan farm is often far more diverse in terms of its operations than those found in other regions. It provides a high level of resiliency within the regional food system.  But it also means that these farms are 'wired' differently in terms of the tools, labor, and the technical innovations required for profitability. Technologies designed for large-scale operations, or a narrow set of applications often do not fit the unique 'circuitry' of Michigan's agricultural economy."
Affholter says MSU is bringing a series of innovation preview sessions to the Great Lakes EXPO led by researchers whose work has been funded by MTRAC to develop new technologies that are emerging from Michigan's own ecosystem.
"The MTRAC AgBio Hub works to get early-stage AgBio innovations out of the lab and into the field," he said. "We also want to help connect growers with those developing tools and technologies that may work well in Michigan. We're hoping to introduce growers to emerging technologies that range from moisture and nutrient-sensing technologies, robotic fruit harvesting tools to smart irrigation tools, as well as drone and GPS-enabled technologies that help improve crop yield and quality. We will also hear from researchers working on fruit and vegetable processing technologies that convert byproduct materials into high-value products." 
While some of these technologies are not yet fully ready for the farm, they may be soon. Getting them to that point requires robust interaction between the innovators and the potential users of the technologies. This year's EXPO provides an important opportunity for innovative growers and developers to accelerate development by becoming part of that interaction. MSU researchers and "smart farming" companies at the EXPO are hoping to find growers who are willing to be early adopters of the cutting-edge AgTech technologies on display. Affholter, who's been an entrepreneur and a scientist in the industry for more than 25 years, says emerging technologies being showcased at the EXPO fall into three main categories: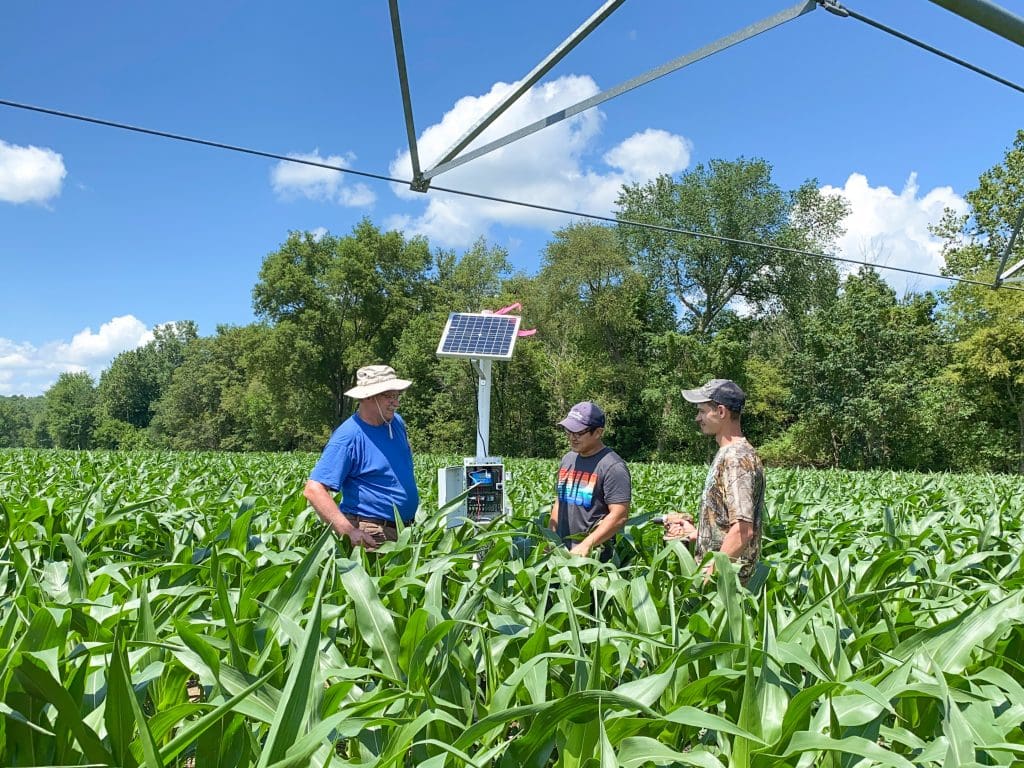 1)Precision agriculture – These tools focus on real-time decision-making, quality assessment, and identifying yield improvement options that can be applied during the season and help growers spend money more effectively and achieve greater value.  Some examples include LOCOMOS, an in-field measurement of moisture in the soil and on leaves to assist farmers with precision irrigation to reduce water usage, and Dr. Matt Lee's Solar Powered Inverter which provides a solar-powered electrical assist for turning on agriculture irrigation pumps in such a way as to reduce the load on the electrical grid and energy costs.
2) Holistic agronomy – These tools allow producers to take a systematic approach to managing and supporting the entirety of the biological system (soil, plant genetics, irrigation, etc.), rather than just focusing on a particular crop being grown. This holistic focus includes an emerging food-as-medicine theme that's changing the nature of food production and processing. For example, Dr. Karen Chou's recently developed SAMTool is an easy-to-use computer application designed to help growers manage the application of pesticides, meet regulatory requirements, and reduce labor.
3) Post-harvest processing – While crop residues are often fed to animals or used as compost material, new technologies can be used to extract, process and develop waste into nutraceutical materials, either for humans or for livestock such as Dr. Bahar Aliakbarian's novel method of that repurposes agricultural waste bi-products to create usable products, including cosmetics, sustainable packaging, and other value-add products.
Entrepreneurship in Michigan's Ag Bioeconomy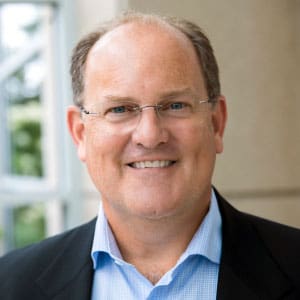 The nonprofit Michigan State University Research Foundation provides venture capital and other forms of financial assistance to help transform research efforts into viable companies. According to Executive Director David Washburn, the Foundation has invested about $2 million in agricultural-related tech startups coming out of MSU.
"We're excited to bring these portfolio companies to the Great Lakes Expo," Washburn said. "They will get an opportunity to connect with local farmers and growers and show off their products and solutions."
One company that will join us is PhotosynQ. PhotosynQ helps plant scientists and farmers to make informed decisions on crop performance by providing state-of-the-art easy-to-use instruments that track Photosynthesis efficiency, and actionable analytical tools for ​Precision Farming. Another company in the ecosystem is Loopy Products which is developing a sustainable line of home and housewares products that are made from upcycled agricultural waste.
"The AgTech sector has a very robust entrepreneurial ecosystem and we're very excited to connect with the community," Washburn said.
Supporting Michigan Growers Through Michigan Focused Innovation
Because California has the most specialty crop acreage, investment in AgTech tends to be mostly centered there, but Michigan growers and researchers would like to see that change, especially since Michigan and California do not share the same soil, climate, or a myriad of other factors.
"They're making AgTech in California that doesn't fit our needs here," Bird said. "We need to be in that market to make sure we can get equipment developed that works here too. We want to show the farms here in Michigan and the companies in California and elsewhere that we have the infrastructure and we're doing things here to be part of the AgTech industry.
"The MSU Innovation Center serves as the home to MSU Technologies, Business Connect, and MTRAC and plays a major role in bridging university innovators with the industry representatives and entrepreneurs within Michigan's technology (or AgTech) ecosystem," says Affholter.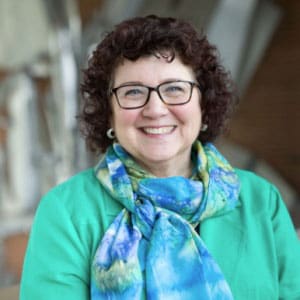 As a driver of Michigan's agricultural and bio economies, MSU is hoping to do more than highlight the technological advancements coming out of the university, according to Anne Di Sante, executive director of MSU Technologies.
"The other thing we plan to do at the EXPO is listen," she emphasized. "We want to hear about the wants and needs of farmers and everyone else involved in this industry, to see if there's a way to connect some of the research here with their particular needs. So, in addition to showcasing what we already have, we see this as a listening opportunity for what we might be able to help with down the road."
Register today for this year's Great Lakes Expo in Grand Rapids, MI on December 5-7, 2023. Click HERE to register.
Click HERE to learn more about the MTRAC Ag Bio-Supported technologies from MSU that will be at this year's Great Lakes Expo.
About the MSU Innovation Center: 
The MSU Innovation Center is dedicated to fostering innovation, research commercialization, and entrepreneurial activities from the research and discovery happening across our campus every day. We act as the primary interface for researchers aiming to see their research applied to solving real-world problems and making the world a better place to live. We aim to empower faculty, researchers, and students within our community of scholars by providing them with the knowledge, skills, and opportunities to bring their discoveries to the forefront. Through strategic collaborations with the private sector, we aim to amplify the impact of faculty research and drive economic growth while positively impacting society. We foster mutually beneficial, long-term relationships with the private sector through corporate-sponsored research collaborations, technology licensing discussions, and support for faculty entrepreneurs to support the establishment of startup companies.