Lansmont Corporation is investing in packaging durability research and testing by donating some of its technology to the MSU School of Packaging.
EAST LANSING, MICH. — Lansmont Corporation, part of the Physical Properties Testers (PPT) Group, is extending its investment in packaging durability testing and research by donating some of their test and measurement technologies to the Michigan State University (MSU) School of Packaging.
Lansmont holds strong historical ties with the university, as the company was established in 1971 — in part — by a number of MSU School of Packaging alumni. Today Lansmont is world renowned for its shock and vibration measurement and testing technology, counting leading companies, government laboratories and educational institutions amongst its customers.
"The School of Packaging is pleased to extend our partnership with Lansmont through this generous gift," said Matthew Daum, Ph.D., MSU School of Packaging director and assistant dean of corporate relations and strategy for the College of Agriculture and Natural Resources (CANR). "New and updated equipment ensures our students have the best hands-on learning experiences with industry-leading equipment. MSU has a long history of distribution packaging thought leadership, and this gift helps ensure we maintain a strong program."
This gift from Lansmont helps to modernize the MSU School of Packaging technology and teaching equipment, part of a multi-million-dollar project to renovate the building. Last updated in 1986, the newly upgraded facility will help MSU remain a leader in the packaging field. Learn more about the Packaging Building Renovation.
With damage prevention at the core of Lansmont's ethos, the in-kind equipment donations will include a TruMotion Acceleration Sled system, updated data acquisition system, vibration table controller and software, shock table and controller, as well as next generation SAVER units.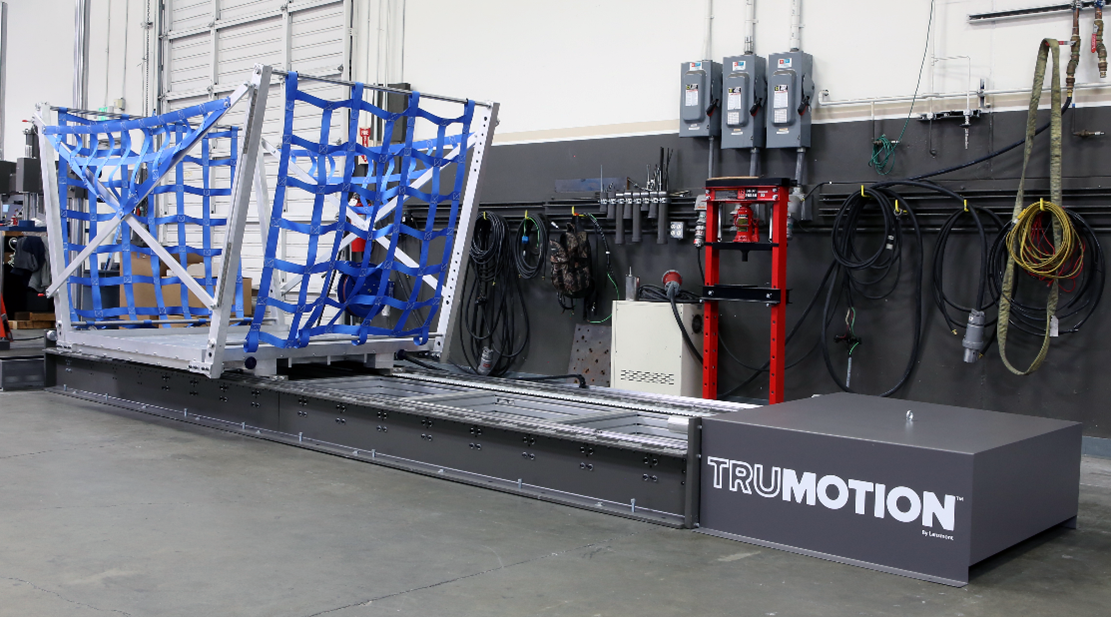 The Lansmont TruMotion Sled is used to simulate the dynamic horizontal stresses experienced by unitized loads when transport vehicles brake and turn.
The SAVER environmental data recorders help companies measure what shock, impact and vibration levels a product or package is exposed to in the supply chain. That data then allows for assessment and characterization of both the dynamic and atmospheric hazards present within transportation and in-use environments.
Being part of the PPT Group has enabled Lansmont to further extend its donation by including other group testers such as Mecmesin's bench-top compression and tensile testing equipment, as well as Alluris torque testing equipment. This provides students with an all-round testing solution that is rather unique in the area of physical properties testing solutions.
"MSU's School of Packaging is a vital building block in the world of packaging testing," says John Page, Managing Director of the PPT Group. "For us to facilitate the learning and research that takes places at this institution is both a privilege and a sure investment in of the study of packaging dynamics."
The PPT Group is a family of brands, which includes Lansmont, who are experts in the design and production of physical properties testing solutions for quality control.
Lansmont's ties to Lansing
Lansmont's support of packaging research and the development of future packaging professionals is clearly not the company's only tie to MSU.
Around 1968 under the guidance of MSU School of Packaging Director James Goff, Ph.D., the school partnered with Monterey Research Labs (MRL) in Monterey, California, to test real-world products using what was called the Fragility Assessment Theory and Test Procedure — originally developed Bob Newton, Ph.D., of the Naval Post Graduate School. This procedure allowed for an engineering approach for defining a product's fragility, or ruggedness. Establishing those product durability characteristics would allow Packaging designers to subsequently establish protective packaging performance requirements – all quantifiable metrics.
Using an IMPAC shock machine on consignment from MRL, a number of MSU graduate students, including Ed Church, Ken Horiszny and Dennis Young, performed extensive shock testing of different products to help validate Dr. Netwon's theory. Ultimately, their positive results led to the establishment of the Lansmont Corporation and the proliferation of shock test systems throughout the world. The company was named LANSMONT, combining LANSing and MONTerey.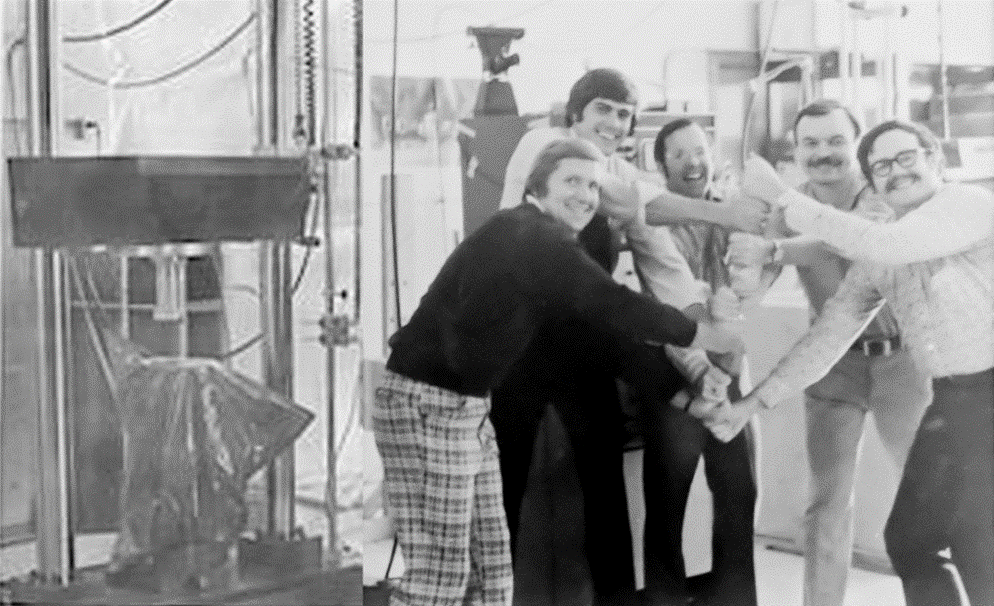 About Lansmont
Today, Lansmont is the world's largest provider of state-of-the-art shock and vibration measurement and testing technology for capturing real-world dynamics and simulated dynamics in laboratory environments. Lansmont operates under the umbrella of the Physical Properties Testers (PPT) Group — a family of brands, who are experts in the design and production of physical properties testing solutions for quality control.
About MSU School of Packaging
Housed within the College of Agriculture and Natural Resources, the top-ranked MSU School of Packaging is the first school of packaging in the United States and the largest packaging program in the country, with over 600 undergraduate and graduate students. It is the only school that offers a Ph.D. program in packaging and boasts 10,000 alumni worldwide.
This article was originally written by the College of Agriculture and Natural Resources.
About the MSU Innovation Center: 
The MSU Innovation Center is dedicated to fostering innovation, research commercialization, and entrepreneurial activities from the research and discovery happening across our campus every day. We act as the primary interface for researchers aiming to see their research applied to solving real-world problems and making the world a better place to live. We aim to empower faculty, researchers, and students within our community of scholars by providing them with the knowledge, skills, and opportunities to bring their discoveries to the forefront. Through strategic collaborations with the private sector, we aim to amplify the impact of faculty research and drive economic growth while positively impacting society. We foster mutually beneficial, long-term relationships with the private sector through corporate-sponsored research collaborations, technology licensing discussions, and support for faculty entrepreneurs to support the establishment of startup companies.   
Is your company interested in a partnership with the MSU School of Packaging? Click Here.