Friendship can lead to powerful ideas and collaborations. After years of business collaboration, Michael Watson, Chief Revenue Officer and EVP of Sales and Marketing at SOBRsafe, and MSU Instructor, Mitch Crank, are starting a new journey together with MSU students.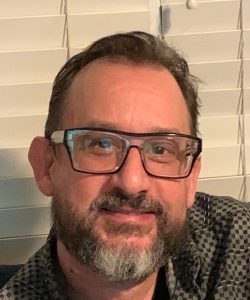 Crank is one of the instructors for MSU's advertising and public relations capstone course. In this course, students work with real-life clients to tackle their business problems. This semester's client? A tech start-up called SOBRsafe.
SOBRsafe is a company tackling the rising issue of drinking in the workplace and drinking among teenage drivers. Their products detect alcohol in an individual's system by just the touch of a finger.
Crank's students are being asked to create a broad, multi-faceted advertising and promotional campaign designed to motivate both businesses and consumers to further explore purchasing SOBRsafe's products.
"When picking the client for this class, I thought there was an amazing opportunity for students to impact this client in a way that would be rare," Crank said. "We have about 30 students in the class who can brainstorm and come at the product with a different perspective. SOBRsafe had a lot of different hooks that I thought would be interesting and useful for the class."
Students not only have had the opportunity to meet with Watson but also sit down with the company's chairman, CEO and Spartan, Dave Gandini. Students had the opportunity to discuss ideas with Watson and Gandini and will later be pitching their campaigns to the company.
This course offers students the opportunity to showcase the skills they've learned throughout their schoolwork with a real client like SOBRsafe. Required aspects of their projects include branding, website development, social media campaign, influencer marketing, logo development, and even naming one of their emerging products.
At the end of the semester, students will be able to pitch their final work to SOBRsafe and the company will pick and choose which tactics fit their needs and vision the best.
Students are working with two of SOBRsafe's products throughout the course. The two products include SOBRcheck, a business-to-business product, and SOBRtab, a business-to-consumer product.
The SOBRcheck is a product that can be implemented within busy workplaces and scan an employee's finger for traces of alcohol. If the scan shows evidence of alcohol in their system, a discreet message is sent to HR and the issue can be addressed in private.
"Our hope with SOBRcheck is to improve workplace safety and save companies significant dollars on their insurance premiums," Watson said. "With this product, companies can take precautions to avoid life-threatening injuries."
SOBRsafe is also launching a new product to help parents monitor their teen's driving habits. The SOBRtab is a bracelet-like product that can detect alcohol in a teen's system through vapors released through their skin. If alcohol is detected in the teen's system, an alert is sent directly to their parent's phones through the products app.
The SOBRtab is starting off with being marketed towards parents of teen drivers but has a bright future to expand to different consumers.
"It's the perfect product in many vertical markets," Watson said. "We would eventually like to position the product in the rehab space. The idea is if you can detect alcohol use by someone in recovery, you have a very better chance of helping them back on their path to a better life."
In addition to the students helping SOBRsafe, Crank is also performing his own research for the company as well. He will be conducting focus groups with parents to feel out their opinions on the product and whether or not they are going towards the right target market.
"We didn't want to rely exclusively on our executives to sit in a conference room and decide what they think is the right market and path to go down," Watson said. "We went to Mitch to find out what is in the hearts of the customer. We need to understand the customers buying decision process and what hurdles we might face."
Spartan work has been laced throughout this company from the roots. This opportunity links the bridge between past and present Spartans and opens the door for future collaborations with the university.
"I already had a business relationship with Mitch and I also happen to be a Spartan," Watson said. "Our CEO, David Gandini is also a Spartan. We are pure Spartans. We are proud of the university."