MSU alumna Audrey Grantz recently joined the MSUT Agreement Team and assists the team with processing numerous data use, material transfer, and confidentiality agreements for the tech transfer arm of the Innovation Center.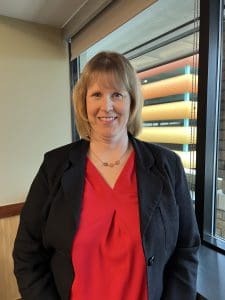 "As a researcher and grant project manager, I interacted with Michigan State University and served faculty from institutions across the globe for more than a decade," Grantz said. "This position interested me as I felt I could contribute in a meaningful way to serving faculty and MSU Technologies."
Before joining the MSU Innovation Center, Grantz served with specialty crop growers with Michigan Farm Bureau and helped the industry resolve challenges faced during the pandemic and several international trade disputes.
Grantz earned a master's degree in the agronomy plant breeding and genetics field from MSU.
"Meeting team members from the MSU Innovation Center and learning how each member serves this unit has been really inspiring," Grantz said. "Being able to reconnect with MSU faculty and faculty from outside institutions while executing agreements is a really great perk of the work I am a part of."
Grantz is continuing to settle into her new role and is looking forward to new projects ahead.
"I am very excited and honored to be a part of a prestigious unit located in an awesome institution. Go Green!"