From learning how to report the news to designing video games and deepening understanding of fertility for cancer patients and survivors, Michigan State University (MSU) faculty have always been passionate about invigorating the next generation of learners. And since 2015, several MSU faculty have been doing just that for new audiences both across the U.S. and abroad through the online learning portal Coursera.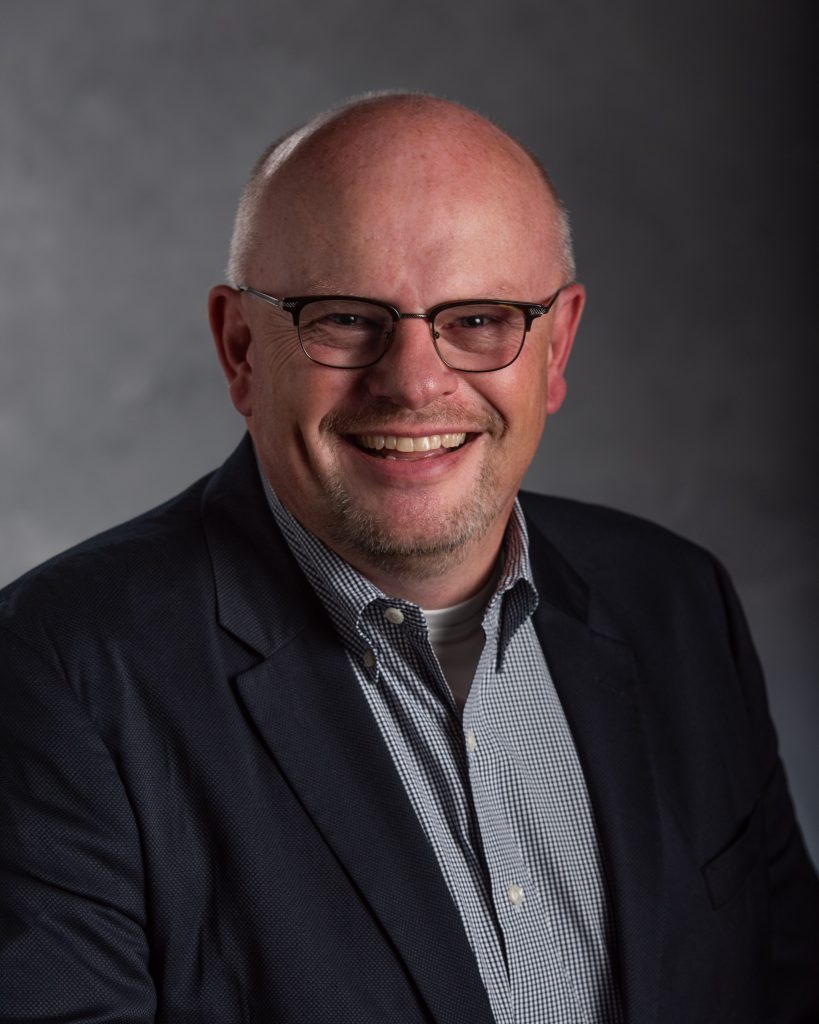 "Coursera is available in most places around the globe," said Jerry Rhead, Director of Academic Entrepreneurship for MSU's Center for Teaching and Learning Innovation, who spearheads MSU's presence on Coursera.
"The platform is easily accessible, regardless of your physical device–you can even complete everything on a cell phone. From a reach and impact standpoint, it's probably one of the broadest platforms in the world," Rhead explained.
According to Coursera's 2022 Skills Report, the platform now has 100 million registered users, about 19 million of which are from the United States. Some of the highest rates of growth are in Sub-Saharan Africa and Asia-Pacific. Learners of all ages come to the platform to learn new skills, particularly in the areas of business, technology, and data science.
MSU faculty offer various non-academic credit specializations and project-based courses on Coursera. Recent online courses include Photography Basics and Beyond: From Smartphone to DSLR; How to Start Your Own Business; Become a Journalist: Report the News; Getting Your Film off the Ground; Design & Make Infographics; How to Jumpstart Your Hidden Creative Genius, and more.
Rhead says the online courses take about six to 12 months to prepare and include content such as asynchronous videos, slideshow presentations, as well as exercises and engagement activities for students that you might normally expect in a typical university class.
MSU faculty who have leveraged Coursera can engage with students far beyond MSU's campus. "By putting a course or a program on the Coursera platform you're connected to the millions of millions of learners around the globe that could potentially be exposed to that learning experience," said Rhead.
He says that some MSU faculty have also found that participating in Coursera has helped them to strengthen their teaching techniques, and even transformed the way they design their face-to-face courses.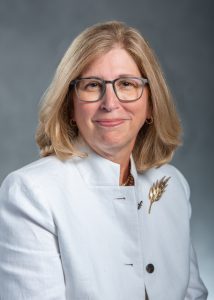 Interim MSU President Teresa Woodruff co-created a course on the The Emergence of Oncofertility a term she herself coined to encapsulate the joining of two fields: oncology and fertility preservation and Introduction to Reproduction.
"Working with teams to create curriculum that matters to folks around the world is exactly what MSU does – outreach with impact.  The latter course has enrolled over 25,000 learners receiving information they can't find elsewhere."
Coursera has also forged industry partnerships with technology companies like Amazon, Google, and Microsoft to develop curricula based on those companies' particular needs for skill development and training, eventually creating direct pathways for employment and assessments and certifications.
Though currently MSU only offers courses through Coursera on a non-credit basis for professional development and personal enrichment, there are other universities that offer credit-based courses. That's something MSU may be exploring in the future, says Rhead.
"We have the ability to reach people around the globe and offer programming in a more affordable structure, reducing time to degree, reducing cost of degree," he says. "When you start to think about the reach, impact, and ability to positively affect people's lives—I think there are opportunities to impact lifelong learning."
About the MSU Innovation Center: 
The MSU Innovation Center is dedicated to fostering innovation, research commercialization, and entrepreneurial activities from the research and discovery happening across our campus every day. We act as the primary interface for researchers aiming to see their research applied to solving real-world problems and making the world a better place to live. We aim to empower faculty, researchers, and students within our community of scholars by providing them with the knowledge, skills, and opportunities to bring their discoveries to the forefront. Through strategic collaborations with the private sector, we aim to amplify the impact of faculty research and drive economic growth while positively impacting society. We foster mutually beneficial, long-term relationships with the private sector through corporate-sponsored research collaborations, technology licensing discussions, and support for faculty entrepreneurs to support the establishment of startup companies.   
Is your organization interested in helping future generations of learners at MSU? Click Here.