MSU School of Packaging Professor Muhammad Rabnawaz was named a senior member of the National Academy of Inventors this year, an elite group of scientists and faculty members who have demonstrated a legacy of innovations and patents that can positively impact the world.
Dr. Rabnawaz, who started his tenure at Michigan State in 2016, has focused his research on plastic recycling and re-engineering plastic materials to eliminate microplastics, with an ultimate goal to create zero-waste packaging.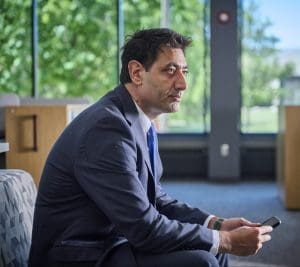 He holds 30 patents within the U.S. and internationally, including eight that are licensed or optioned, has written more than 50 articles in leading scientific journals, and co-authored the fourth edition of the book Plastics Packaging: Processing, Applications, and Regulations. In 2021, he was named MSU Innovator of the Year.
As part of his ongoing research, Dr. Rabnawaz is currently working on a $3 million National Science Foundation proposal to further these efforts toward waste-free, sustainable packaging.
"Packaging is a $1 trillion industry. If we develop sustainable materials, that's going to save the planet," he says. "My dream is basically one day to say, 'This is Michigan State technology—changing the world for the better.'
In recent years, microplastics—such as PET, which is found in plastic water bottles, polystyrene from takeout food and drink containers, and polyethylene from plastic bags—have become a critical concern for public health. These microplastics are present in air, water, and food, and are believed to harm human cells. Researchers have found evidence of these tiny particles in blood samples of the majority of people who have been tested.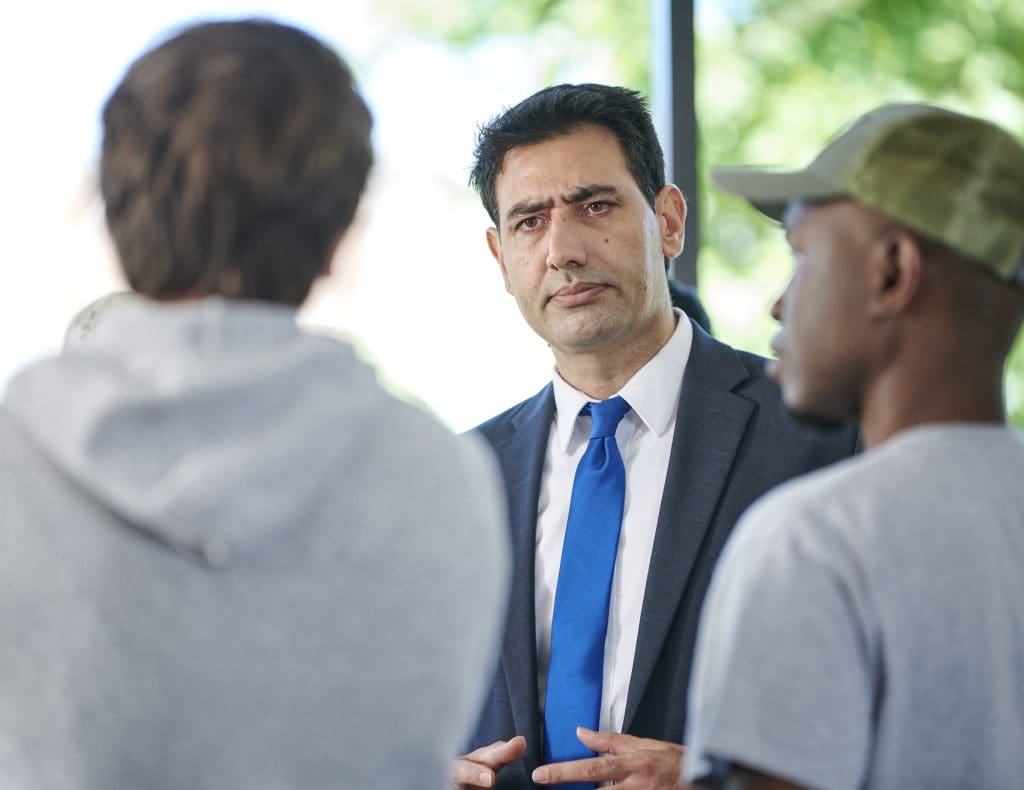 "We are trying to develop new materials" as a response to this health concern, says Dr. Rabnawaz. "I'm also working in paper-based packaging, as well. We are creating a new plastic, and then using that plastic for paper coating, so that paper can perform like plastic."
Dr. Rabnawaz's induction into the 2023 class of NAI Senior Members will take place during the organization's June meeting in Washington, D.C. The recognition is a career achievement in which he takes a great deal of pride.
"It's not only personally gratifying to have this national level of recognition, but it also shines a light on the work that we do, and the work that my students do," he says. "I am also grateful for the immense support and guidance of the MSU Innovation Center and the leadership of the School of Packaging—they provide every kind of support, guidance, start-up programs, and give us a free hand to do whatever we want to do. The atmosphere at Michigan State University is truly primed for innovation."
Dr. Rabnawaz also hopes that his work will pave the way for future students and innovators at MSU and beyond.
His work embodies one of MSU's core missions, according to Interim MSU President Teresa K. Woodruff.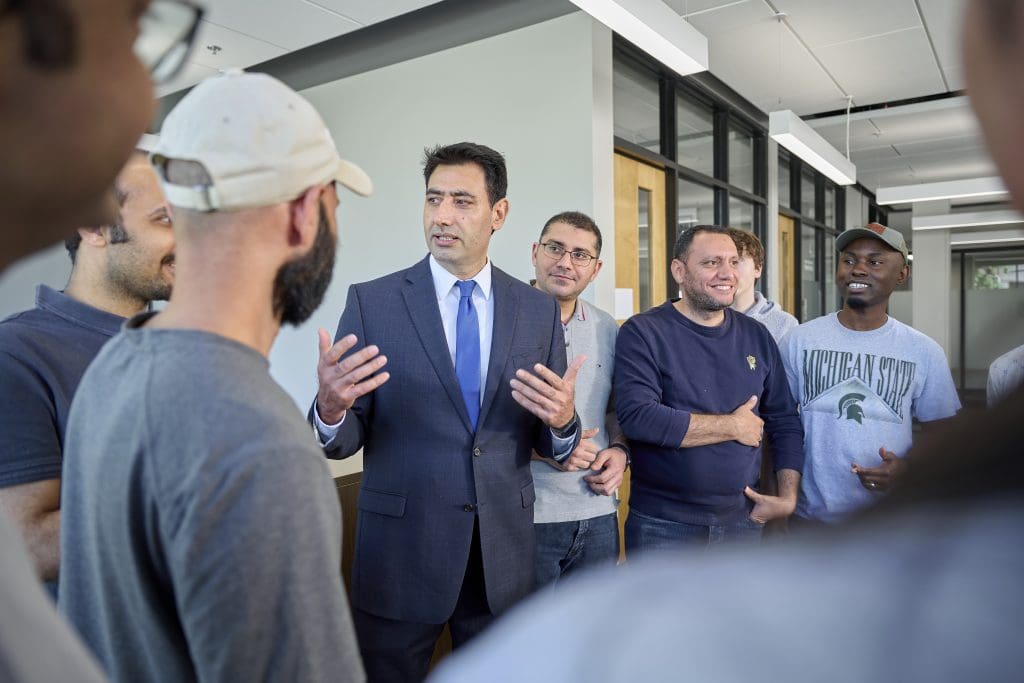 "It is a true honor to congratulate Dr. Rabnawaz for being named a Senior Member of the National Academy of Inventors in recognition of his extensive research, patents, and commercialization of technologies at Michigan State University," she says. "Dr. Rabnawaz epitomizes MSU's commitment to using innovation and research to improve the world around us."
About the MSU Innovation Center: The MSU Innovation Center is the hub of university/corporate partnerships at Michigan State University.  We bring cutting-edge ideas to the marketplace by leveraging MSU's intellectual property through corporate-sponsored research, licensing MSU technologies for commercial use at existing companies, and starting new companies based on the innovations that occur across MSU's campus every day.
To learn more about the technologies developed by Dr. Rabnawaz that are available for licensing, click HERE.
If your company is interested in collaborating with Dr. Rabnawaz, CONTACT US.