The Michigan Translational Research and Commercialization (MTRAC) Innovation Hub for AgBio recently announced its spring 2022 translational research awards with key funding and support from the Michigan Economic Development Corporation (MEDC).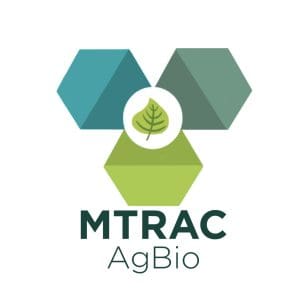 The AgBio Innovation Hub focuses on the development and commercialization of technologies impacting the food, agriculture and industrial life science industries, as well as the larger (non-medical) bioeconomy. This round of projects covers technologies ranging from precision irrigation and accelerated wheat variety development to plant-based pet foods, biologically-based UV protectants and specialty chemicals.
"This crop of projects reflects the emergence of the AgBio industry as a target of innovation across the state," Innovation Hub Director Joseph Affholter said. "This is an outstanding set of projects from three different Michigan universities. It is one of the largest groups of translational grants the AgBio Hub has ever funded. Beyond the quantity, the quality and scope of subject matter is remarkable."
The program provides starter level and full translational research grants of up to $40,000 (over 6 months) and $125,000 (over 12 months), respectively. This funding allows researchers to conduct early-stage testing of new technologies on potential commercial applications and generate data useful for prototype design, patent applications and other early-stage translational work.
MTRAC AgBio Full Grant finalists presented their proposals in early February to an oversight committee of entrepreneurs, researchers, industry experts and venture capital professionals—all who volunteer their time and expertise.
"Michigan State University's MTRAC Innovation Hub continues to play a significant role in cultivating and advancing the commercialization of agriculture and industrial biotechnology projects from some of our state's most innovative AgBio research teams," said Denise Graves, MEDC's university relations director. "It will be exciting to see how these technologies impact the industry."
MTRAC project funding also helps to bridge an important gap between academic research results and commercial development. The MTRAC Innovation Hub is jointly funded by MSU and the Michigan Strategic Fund (MSF) as administered by the MEDC.
Spring 2022 Full (Tier I) Grant Awards:
Abdus Salam & Kecheng Li (Western MI University) – A Novel Biobased Polysaccharide-based Additive for Antimicrobial and High Strength Properties of Pulp Fiber Related Paper Products. In this project, Salam and Li will seek to establish the commercial viability of a chitosan-based, dual-function paper coating and antimicrobial biopolymer developed at WMU.
Younsuk Dong (MSU) – Improving Potato Water and Disease Management with IoT-based Sensor Technology. Dong and team were awarded this grant following completion of a successful Starter Grant focused on the field sensor deployment, testing and mobile app development. In this project, the team will assess the impact of technology on the yield, water-use, disease and quality metrics among a leading group of potato growers in the state. Success with potatoes will likely lead to use in other crops.
Qi Hua Fan (MSU) – Efficient Destruction of PFAS in Landfill Leachates. Qi Hua Fan was awarded an MTRAC AgBio Full Grant to advance his plasma-based technology for destroying per- and poly-fluoroalkyl substances (PFAS) that commonly contaminate ground water and surface water in Michigan and across the US.
Mark Burns (University of Michigan) – Individually Addressable Valves for Precision Irrigation. This technology builds on a technology for which Dr. Burns and team were awarded a 2021 MTRAC AgBio award focused for single-vine weather and moisture monitoring in vineyards or orchards. In this project, the team will develop and test individually addressable valves to allow precision irrigation, e.g., to complement to precision moisture sensors.
Eric Olson (MSU) – Strategic Seed Increase of Market-Ready Wheat Varieties. This award provides Olson and team with funding and tools needed to increase their capacity to develop, test and commercialize new varieties of wheat. These varieties will target important niche growing regions in Michigan and nearby states (outside the traditional commodity wheat growing regions).
Yan Liu (MSU) – Production of Pet Food from Legume Crops and Hemp Seeds. Liu's project follows the successful completion of an MTRAC AgBio Starter Grant award to develop a novel technology for producing plant-based pet foods. The objective of this study is to assess palatability, nutrition and scalability metrics, along with the commercial potential of the resulting prototype pet foods.
Mojgan Nejad (MSU) – Natural, Biobased UV Stabilizer. Nejad and team received funding to assist in the translation and development of a lignin-based UV stabilizer that may be useful in a wide variety of coatings and other products.
Bahar Aliakbarian (MSU) – Upcycling Cherry Waste for Improved Animal Health. In this project, Aliakbarian and collaborators seek to test the commercial feed value of anti-oxidant rich materials produced from agricultural (fruit and vegetable) waste materials using a proprietary extraction technology. The extraction technology was the subject of a previous MTRAC AgBio Starter Grant.
Spring 2022 Starter (Tier II) Grant Award:
Karen Draths (MSU) – Synthesis of 3-Hydroxypropionic Acid (3-HPA). In this AgBio Starter Grant project, Draths and team will assess the risk and potential scalability of a biosynthetic route to 3-HPA. This is a chemical intermediate with potentially broad commercial value.
About the program
The MSU AgBio MTRAC program focuses on the agricultural and industrial bioeconomy and accepts grant applications from researchers at Michigan's public universities, nonprofit research centers and hospital systems. Recent awardees included research teams from MSU, Michigan Technological University, U-M, WMU and several university affiliated research institutes around the state. Since its inception, the AgBio MTRAC program has received nearly 200 proposals, funding more than 90 projects.
The AgBio hub is part of a network of statewide innovation hubs supported by the MEDC that includes the MTRAC Innovation Hub for Life Sciences at U-M, the MTRAC Innovation Hub for Advanced Computing Technologies at Wayne State University, the MTRAC Advanced Applied Materials Innovation Hub at Michigan Technological University and the MTRAC Innovation Hub for Advanced Transportation at the U-M. Each hub is strategically located at a university with significant strengths in the sector, further increasing the quality and quantity of resources available.
For more information on the AgBio Innovation Hub, contact Joseph Affholter, MTRAC commercialization program director, at jaffholt@msu.edu or (989) 884-1824.