MSU Technologies' Executive Director Richard Chylla was recently featured on a "Talking Tech Transfer" podcast discussing the state of global tech transfer. The podcast features current tech transfer trends and experiences within the industry.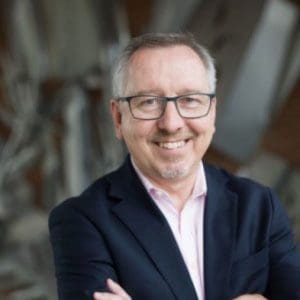 While on the podcast, Chylla spoke on the success of MSU Technologies. MSU oversees inventions derived from about $700 million in research expenditures. For the MSU Innovation Center, this equates to nearly 200 inventions, 50-75 licenses for companies, half a dozen startups and $20 million a year in sponsored research. Since 2015, MSU has completed 400 agreements that transfer technologies from the university to industry.
MSU Technologies is trying to be a more integrated part of the university's research enterprise. This includes an emphasis on facilitating the implementation of technologies into developing parts of the world.
Chylla believes the U.S. has been successful with technology transfer and startups due to the abundance of resources and the diversity of talent within local ecosystems. Tech transfer in the U.S. has grown and the scope of what university tech transfer offices do has become broader.
"My long-term view is to make sure that our tech transfer office is living up to the 21st century vision of that engagement with the industry," Chylla said.
Listen to full podcast here.