Younsuk Dong, an Assistant Professor and Extension Specialist at the MSU Department of Biosystem and Agricultural Engineering (BAE), has created a system that will improve irrigation and plant disease management.
Dong's hardware, entitled the Low-Cost Monitoring System (LOCOMOS), is aimed at helping farmers determine optimal crop water patterns and can help farmers decide when crops need water and how much water to use. The technology utilizes multiple sensors to monitor in-field soil and environmental conditions and uses algorithms to enable precise irrigation and plant disease management.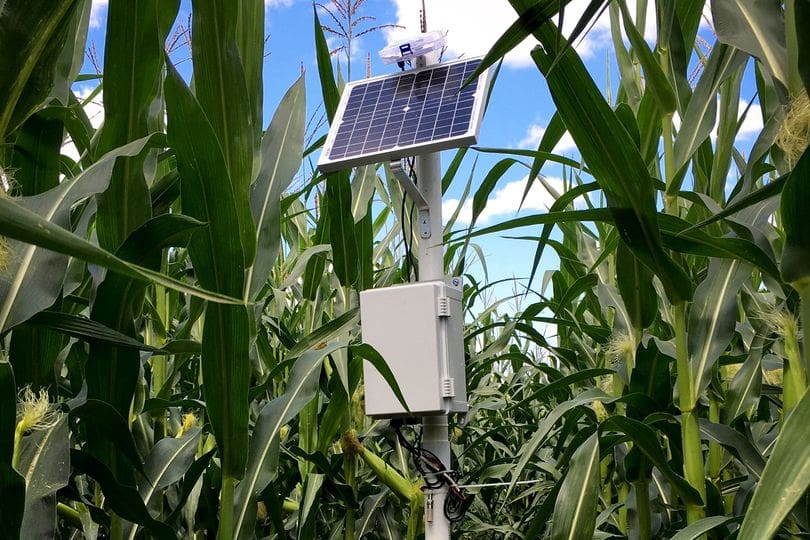 While the most significant advantage of this technology is an increased crop yield with reduced water consumption, LOCOMOS has also proven to be an excellent tool for improving the overall health of crops. For example, data from LOCOMOS can help farmers determine the best application times for spray chemicals such as fungicides. Likewise, Dong also explained that the technology helps make farms more cost-efficient, ensuring farmers don't waste expensive spray chemicals when they are not needed.
Dong and his research team have also been working on expanding the use of LOCOMOS to automate the irrigation process as well. Not only would the system aid farmers in learning when to irrigate their crops, but it would also automate the irrigation for them. The controlling system would automatically initiate the irrigation based on the data it gathers from its sensors and can compute optimal precision irrigation solutions based on internal algorithms.
Dong said he first gained inspiration for this project from his passion for creating solutions. "In engineering, we like to make things that can help others, so when people say 'I need this' or 'I wish this one technology could do this,' that is where we come in and start making solutions for it."
Jon Debling, the technology manager on the project, said that Dong, and coinventors Steve Miller and Lyndon Kelly first brought the idea for the technology to the Innovation Center in 2020. "They came to us with this innovation, and we have been working with them on how to advance it further." With the help of the Innovation Center, Dong and Zhichao Cao, Assistant Professor at the MSU Department of Computer Science and Engineering, leveraged funding through a full Michigan Translational Research and Commercialization (MTRAC) grant and with support from the Technology Transfer Talent Network (T3N), which are both supported by the Michigan Economic Development Corporation (MEDC).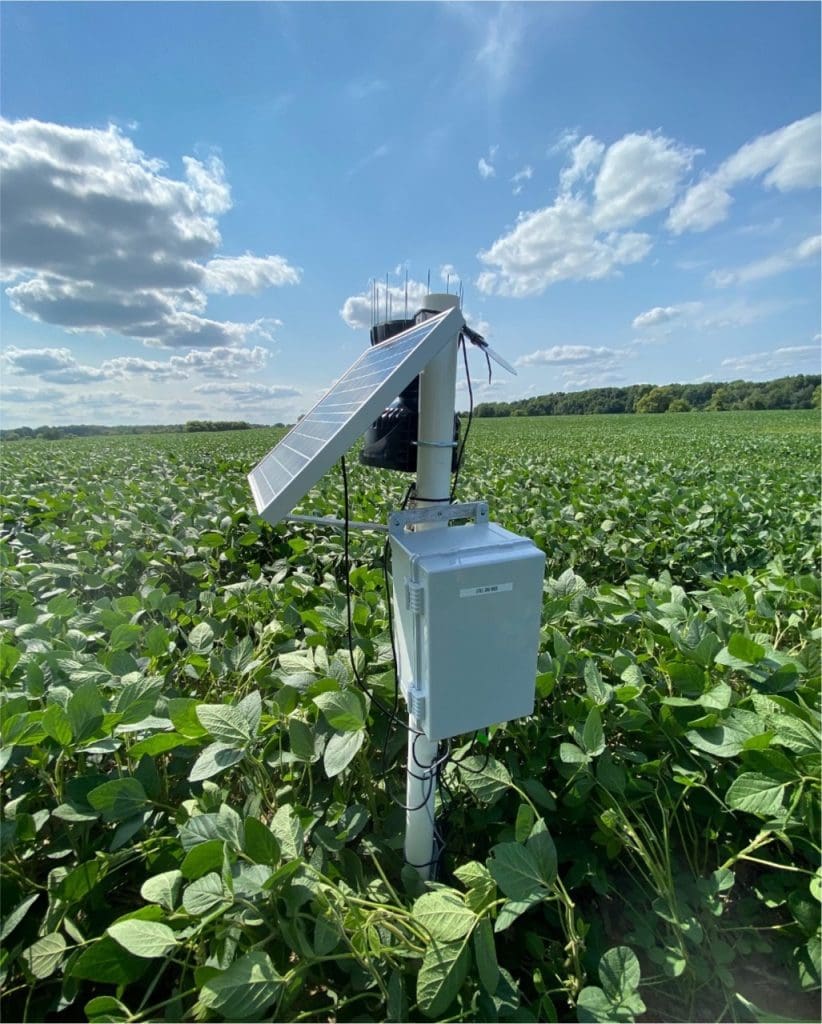 The MTRAC grant supports the development of an app, currently available on Android devices, that allows farmers to check moisture conditions and make watering decisions from their phones. "Basically, now all farmers have smartphones, so they can use this user-friendly app to tell them what moisture level is in their fields and can provide some recommendations on when to water them and how much water along with pesticide spray timing," explained Dong.
The partnership is also helping Dong and his team to explore the feasibility of forming a startup company to bring the LOCOMOS technology to market. Working with MSU Technologies (MSUT), and Spartan Innovations (SI), Dong, along with Hunter Hansen, a Research Assistant in MSU's Department of Biosystems and Agricultural Engineering (BAE), and Todd Griebe with Spartan Innovations, interviewed farmers, completing 110 interviews, through the NSF Innovation Corps (I-Corps) program for customer discovery.
"The process of customer discovery is vital to understanding the problems potential customers face," says Brad Fingland, Director of Venture Creation at Spartan Innovations. "The support of Spartan Innovations, the Innovations Center, and the NSF I-Corps program are critical in helping guide research in commercially viable sectors."
LOCOMOS has already been proven in multiple farms in crops such as corn, soybeans, potatoes, blueberries, and tomatoes, while testing will soon start in apples and chestnuts. In 2022 Dong worked directly with nearly 20 farmers, and LOCOMOS has been installed in 82 stations across Michigan. Whether it be crop irrigation or disease prevention on fields of corn, soybeans, or other crops, LOCOMOS is changing how we see irrigation and, potentially, how we water our crops.