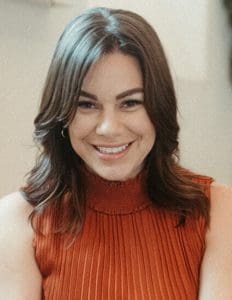 Stephanie Taylor has recently joined the MSU Innovation Center's Intellectual Property (IP) team. Taylor will work as a Patent Assistant, working with MSU faculty members and the Innovation Center's patent attorneys to determine what intellectual property protections are available for the innovations being developed across MSU's campus.
Taylor graduated from Colorado Technical University with a Master's degree in Project Management and Healthcare Management. Recently relocated from Louisiana, Taylor has previously worked in a pain management clinic assisting with Pharmacogenomics and, in the past, worked in the healthcare field performing medical billing and medical collections.
Taylor currently holds life insurance licenses in five states and, for the past two and a half years, has run her life insurance business.
When asked why she chose to join the Innovation Center team, Taylor said, "I have heard a lot of good things about MSU, and I really wanted to put my degree to good use."
Taylor hopes to make a difference during her time at the Innovation Center and is excited about becoming a part of the MSU family, stating, "During my time in Michigan, I have met a few people who have retired from MSU, and all of them have said that I will love it."
Anne Di Sante, Executive Director at MSU Technologies, helped to emphasize the importance of Taylor's role at the Innovation Center.
"We always want to take these valuable technologies and get them into the hands of companies so that the benefits of the technologies can reach the public." Di Sante said, adding, "Stephanie will be supporting all of our intellectual property protection efforts and working with our technology managers and outside counsel to follow up on various activities that we have to do in order to secure intellectual property protection."
Part of Taylor's role will also be to assist the Innovation Center in meeting its obligations to federal research funders. "A lot of our research funders are federal grants, so we have to do reports when we get inventions, and then we have to close out those reports and tell them whether intellectual property has been created," said Di Sante. "Stephanie will also be helping us with this."
Di Sante shared her excitement about Taylor's arrival, saying, "Having her really rounds out our ability to meet those obligations and to protect our university intellectual property."
Di Sante described Taylor as curious and a 'self-starter', asserting, "The fact that this type of work is new to her, there's always a learning curve, but given how she approaches new things, I think she'll have a shortened curve because she is curious and she does reach out to learn."
Di Sante also noted Taylor's out-of-state experience as one of her many strengths.
"I think that because she is new to the university, she brings a different perspective, and she will be looking at how things are done; she'll be looking at it through a different lens rather than somebody that has been at the university for a long period of time," said Di Sante. "Every role in this office is critical in doing what we try to do, which is give good technology a chance to go out and benefit the public.", she continued.
Stephanie is ambitious with her goals here at the Innovation Center and plans to use her diverse experience to make a difference during her time here.