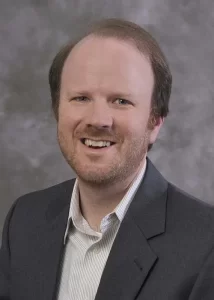 An award-winning expert in polymeric materials has been appointed to the Craig A. Rogerson Endowed Professorship in Chemical Engineering at Michigan State University.
Michael Hickner is currently a professor of materials science and engineering, chemical engineering, and chemistry at the Pennsylvania State University. He joins MSU in January 2023.
Christina Chan, interim chair and a professor in the MSU Department of Chemical Engineering and Materials Science, said the department is excited to have Mike Hickner join ChEMS as the Rogerson-endowed professor.
"He will further strengthen and bring new dimensions to our already outstanding polymers program. We are grateful to our board member, Craig Rogerson, for endowing this important professorship," Chan added.
Hickner said his new position at MSU will give him the opportunity to pursue new research avenues in sustainable polymers and composites, advanced additive manufacturing, and build world-class educational programs for MSU students and partners.
Click here to read the original story.