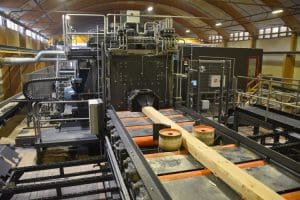 Raju Pokharel and Emily Huff from the Michigan State University Department of Forestry, along with team members from FCCP, have partnered with U.S. Endowment to explore how the forest sector can use blockchain technology to track forest products and their associated carbon storage from cradle to grave.
The project will involve several developmental phases. Outputs will include the creation of a blockchain system in cooperation with Chainparency along with communication to a wide range of stakeholders who may be interested in implementing blockchain within the Forestry sector.
Learn more about the project by visiting the FCCP Projects + Research page.
Are you interested in partnering with the MSU Department of Forestry?  Click HERE to contact us.
This story was first published by the MSU Department of Forestry.