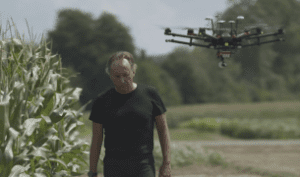 This article has been reposted from MSUToday.
By Matt Davenport
Michigan State University researcher Bruno Basso has a reputation for bringing ideas celebrated in the tech world to the farm field. The MSU Foundation Professor in earth and environmental sciences is no stranger to big data or artificial intelligence.
Today, however, he's finding appreciation for a less technical concept he and his colleagues believe will play a central role in the future of digital agriculture: synergy.
Basso's team at MSU is joining a $20 million initiative that brings together institutions across the country with the shared goal of using AI to lower costs and cultivate an even higher degree of sustainability on American farms. Dubbed the Artificial Intelligence for Future Agricultural Resilience, Management and Sustainability Institute, the effort was created by the National Science Foundation and the U.S. Department of Agriculture's National Institute of Food and Agriculture.
The AIFARMS Institute comprises more than 40 experts from various institutions and areas of expertise to confront critical issues facing farmers in the 21st century. Led by the University of Illinois at Urbana-Champaign, the institute has partners at MSU, University of Chicago, the Donald Danforth Plant Sciences Center, Tuskegee University, USDA Agricultural Research Service and Argonne National Laboratory.
"The strength of an institute like this is that it fosters collaboration to make breakthroughs," said Basso. "The whole is greater than the sum of the parts."
Basso's sentiment echoed that of Vikram Adve, the AIFARMS Institute principal investigator and professor of computer science at the University of Illinois at Urbana-Champaign.
"Illinois and our partner institutions are world leaders in the areas of computer science, artificial intelligence and agriculture research," said Adve. For its part, Michigan State recently had its environmental science program ranked No. 6 in the world and its agriculture program ranked No. 11 globally.
"By fostering close collaborations between these researchers, and by growing and diversifying a workforce skilled in digital agriculture, we have an exciting opportunity to help address some of the most daunting challenges faced by world agriculture today," Adve said.
The collaboration already is spawning new ideas, Basso added. At a kickoff meeting for the institute, he met experts in robotics and discussed how their interests dovetailed. Basso uses digital imaging from drones, aircraft and satellites to map farm fields. With this information, he can prescribe farmers advice for specific, targeted regions of their fields.
In the future, robotic farmhands could carry out such tasks and collect even more data to complement Basso's imagery.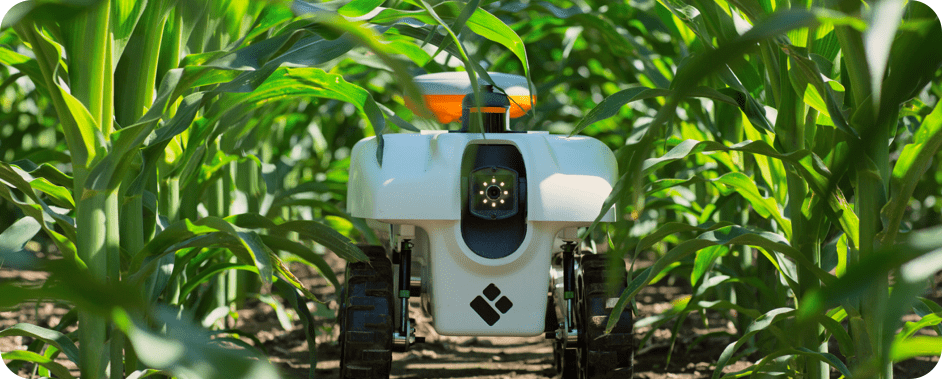 And Basso is eager to explore other applications of digital agriculture within the institute, such as bolstering his team's mapping prowess by using AI to fill in gaps in satellite coverage. If an area is obscured by clouds, for instance, AI could predict what's missing by using previous scans and then validate that estimate with future observations.
This partnership also will give Basso the opportunity to leverage the relationships he's forged during previous work in his new endeavors with the institute. He and his team have worked with hundreds of farmers on thousands of fields across Michigan and the Midwest to ensure their work is useful to the people who rely on it most — a goal shared by the entire institute.
"Farmers are the ultimate stakeholders," Basso said. "They will continue to be heavily involved in discussing and implementing new science."
Another crucial cohort of stakeholders in this collaboration are students, who will now have more opportunities to share ideas with one another and learn from experts at institutions other than their own.
Together, members of the AIFARMS Institute will take on challenges in four key research areas: soil health, autonomous farming, environmental resilience and labor optimization for livestock. The AIFARMS Institute is one of seven new research centers in the U.S. created by government agencies to support American scientists leading the way in AI research that will improve the nation's economy, security and quality of life. These seven centers represent a $140 million investment by the NSF and partners at USDA, the U.S. Department of Transportation and the U.S. Department of Homeland Security.