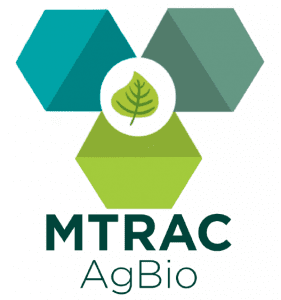 The MTRAC AgBio Innovation Challenge ("Challenge") is a new technology concept competition designed to match the fitness of university-developed emerging technologies to validated, near-term market applications in agriculture, biomaterials, and industrial and environmental (i.e., non-medical) biotechnology markets. This scope of opportunities is referred to herein as "AgBio".  The purpose of the Challenge is to help the MTRAC program assess technology-market risks and opportunities.
Who: The Michigan AgBio Innovation Challenge invites researchers at public universities, non-profit research institutes and public hospitals across the state of Michigan to do some real-time opportunity assessment and technology pathfinding in the AgBio marketplace.
Why: The AgBio Innovation Challenge seeks to award a series of prizes ranging from $1,000 to $10,000 based on the identification and validation of potential technology applications in the AgBio industries.
What: The body of the MTRAC Innovation Challenge product concept paper will be an opportunity briefing that identifies the technology and the intended application (problem to be solved), evidence supporting the strength of the need for a solution, the rationale for why the technology applies and an assessment of the time and resources required to demonstrate the application.
When: Announcement will be distributed in early May and participant papers are due by June 13, 5:00 PM EDT.
Awards: Below, winners are listed by year.

Innovation Challenge Links:
MTRAC Innovation Challenge Webinar