Kee-Ri Burkitt works with the communications team at the Innovation Center as a student intern. Burkitt focuses mainly on graphic design, social media and creates any necessary marketing materials for MSU IC employees.
Burkitt joined the IC team in October 2020. Since joining, she has been able to foster and grow her professional skills. Professional development is strongly encouraged with student interns and Burkitt takes advantage of any moment to strengthen her talents.
"Since I joined the communications team, my professional skills have tremendously improved," Burkitt said. "Practicing my graphic design skills to create various communications and PR related materials has been and will continue to be a great asset to my professional career."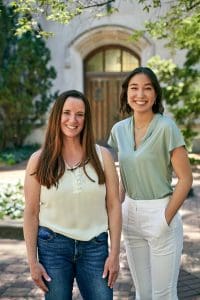 Working at the Innovation Center has allowed Burkitt to reflect on her professional journey and experience new veins of a communications job.
"Being engaged in the workplace environment teaches me necessary skills, both behavioral and functional every day," Burkitt said. "I have also greatly enjoyed reflecting on my own journey through my time here. Picking up more advanced responsibilities showcase the progress I have made here."
Burkitt is currently pursuing a major in marketing with a minor in graphic design. She plans to graduate in Spring 2023.